Mash-Up Round-Up: Dolly's Vaccine + Vermont Curry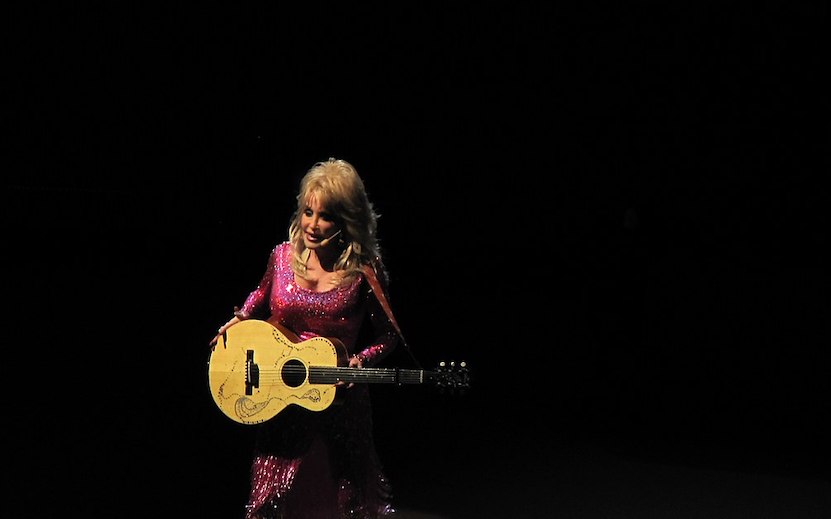 The week of November 21, 2020 was considering the afterlife of our trash; the pig couch; shopping for our storebought Thanksgiving (storebought is fiiiiiine); and blowing some Aztec death whistles. Why not?
Did you know Sir Patrick Stewart has recorded 154 sonnets for us on Twitter? Now you do.
Mash-Ups In The News:
Dolly Parton: Singer, Songwriter, Pandemic Savior?
Vaccine, vaccine, vaccine, vaciiiiine. No exaggeration, Dolly Parton's $1 million donation funded critical early testing that led to the Moderna vaccine. We can't say we're surprised.
via NY Times
Tyson Foods's Earnings Show How Tired Americans Are Of Cooking
Home-cooked meals and bread baking was once exciting. But that was 7 months ago. Looking at the sales for Tyson buffalo hot wings, y'all feel the same.
via Quartz
He Grew Up White. Now He Identifies As Black. Brazil Grapples With Racial Redefinition.
"It's easy for some to say they're Black or mixed or White, but for me it's not easy," he said. "And I'm not going to be someone who isn't White all over the world but is White only in Brazil. If I'm not White elsewhere in the world, I'm not White."
via Washington Post
Prenatal Testing And The Future Of Down Syndrome
In Denmark, prenatal Down syndrome screening in almost universal. In 2019, only 18 children with Down syndrome were born in the entire country. A stunning and complex cover story about the past and future of our children's DNA.
via The Atlantic
Excuse Me, May I Raise Your Child?
Farai Chideya tells her story of trying to adopt a child, and with three babies and three mothers reveals how America, and its adoption industry, failed them.
via Zora
Oldie but goodie:
Why Is Japan's Most Popular Curry Called Vermont Curry?
Vermont, known worldwide for its craft beer, maple syrup, and… Japanese curry? Here's how "curry with a touch of apple and honey" can be traced back to a 1958 folk medicine book.
via Seven Days
In Rural 'Dead Zones,' School Comes On A Flash Drive
Cut off from digital learning, millions of American students still lack reliable internet access and continue to fall behind.
via NY Times
The Religious Left – Why Does The Media Refuse to See Us?
"Progressive Christians. We exist…I would argue that progressive Christianity — that is, its core beliefs — has delivered more votes in general elections than conservative Catholics and Evangelicals combined."
via Women's Media Center
Best Children's Books Of 2020 Reveal A Growing Diversity
It's almost that gift-giving time of year…
From "Black Is a Rainbow Color" to "Our Little Kitchen," these are the childrens books for all different ages recommended by a diverse group of mashy authors.
via Washington Post
FBI Report: Bias-Motivated Killings At Record High Amid Nationwide Rise In Hate Crime
The report for 2019 shows more violence than previous years, with an increase in anti-Jewish hate crimes and anti-Hispanic hate crimes. It's a terrifying report that is predicted to get worse, even with underreporting.
via NPR
What Did Europe Smell Like Centuries Ago? Historians Set Out To Recreate Lost Smells
Smell has forever been a sense and experience of our lives, cultures, and history. From the good aromas to the bad, researchers are cataloging and recreating the scents of 16th-early 20th century Europe.
Also check out: Eau de Extinction made from the DNA of extinct plant species!
via NY Times
Megan Thee Stallion Looks Back On Her Savage, Triumphant 2020
Megan has chosen a way forward — not only by continuing to live her Hot Girl life, but also by transforming the ugliness of it all into an urgent message about how Black women in this country should be treated.
She is Megan Thee Stallion. This is her year, this is her world.
via GQ
Team Mash-Up is the brain trust of smart minds and savvy creators, that builds all the cool stuff you see here.