Mash-Up Round-Up: Amusement Workation + Mustaches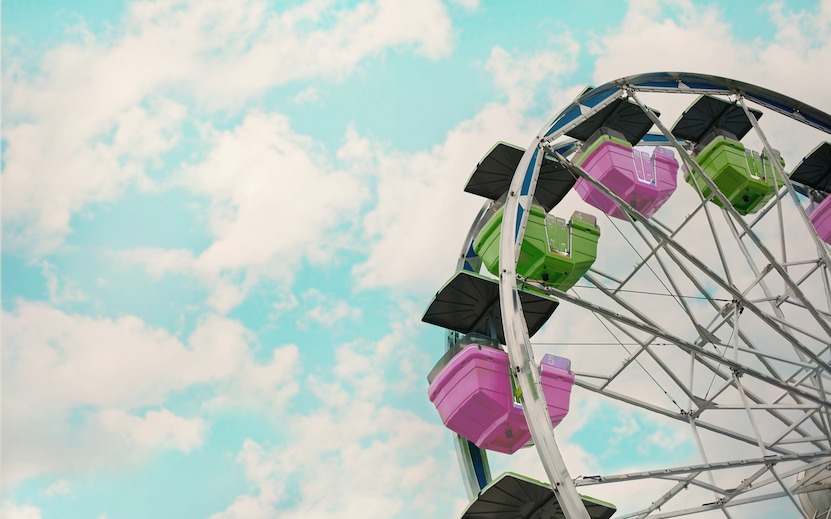 The week of October 17, 2020 was trying to get out for a walk just so we can think, iceberg lettuce salads, and yes. Things are weird because we are maybe living in a simulation.
Mash-Ups In The News:
The United States Of Dolly Parton
Nearly 75 years of life phases, political cycles, and star power. Dolly Parton history is American history.
via New Yorker
For Centuries, Massive Meals Amazed Visitors To Korea
A giant bowl of rice next to an even larger bowl of soup. An assortment of sizable side dishes. For one person. In one meal. Here's your history of Koreans enjoying a jaw-dropping amount of food.
via Atlas Obscura
Megan Thee Stallion: Why I Speak Up For Black Women
"It's ridiculous that some people think the simple phrase 'Protect Black women' is controversial. We deserve to be protected as human beings. And we are entitled to our anger about a laundry list of mistreatment and neglect that we suffer."
via NY Times
Portraits Of Resilience: How 19 Women Around The Globe Face The Pandemic
The Chief Of Health in Reykjavik, the aspiring Olympic ice skater in Cape Town, the Activist and rapper in Wuhan, the single mother in Eau Claire — women around the world share their challenges, fears, and triumphs in the time of COVID.
via NPR
Early Voting Begins In Georgia With Long Lines, High Turnout
She arrived at 10:04 AM. She left at 7:43 PM after 9 hours and 39 minutes waiting in line. When nonwhite voters are seven times(!!!) more likely than white voters to wait for more than an hour, we've got voter suppression.
via NBC
A quarantine facial-hair experiment and one comment from a friend sent Wesley Morris down a deep spiral. In this essay he considers his Blackness, his mustache, and the significance of a Black man's mustache.
via NY Times
Sohla helped expose the toxic reality of our parasocial fantasy workplace. After playing the sidekick to white coworkers with less experience, she finally gets to be the star. Cookbooks, columns, and her own web series — give her everything.
via Vulture
To Mend A Broken Internet, Create Online Parks
Much of our communal life now unfolds in digital spaces that feel public but are not.
Our digital spaces are privatized and designed to monetize our attention. Our physical spaces are getting the same treatment. How can we make these the public spaces they should be?
via Wired
Japanese Theme Park Becomes New Office For Teleworkers
Tokyo amusement park Yomiuriland launched an "amusement workation" package and we're seriously considering our options for a new Mash-Up HQ.
via Reuters
Heat Is The Human-Rights Issue Of The 21st Century
The world is getting hotter. As wealthy people and countries increase their emissions and escape with AC and indoor work, the rest of the world will suffer the consequences.
via The Atlantic
'I'm 99, And The Oldest Park Ranger In America'
She started a blog in 2003 and published a memoir of her life. She met Barack and Michelle Obama. She had one date with Jackie Robinson. She co-founded a record store. She lived through WWII as a Black woman in Richmond, Va. She became a park ranger at age 85. Meet Betty Reid Soskin.
via Newsweek
Team Mash-Up is the brain trust of smart minds and savvy creators, that builds all the cool stuff you see here.