Mash-Up Round-Up: Time To Pee In The Streets!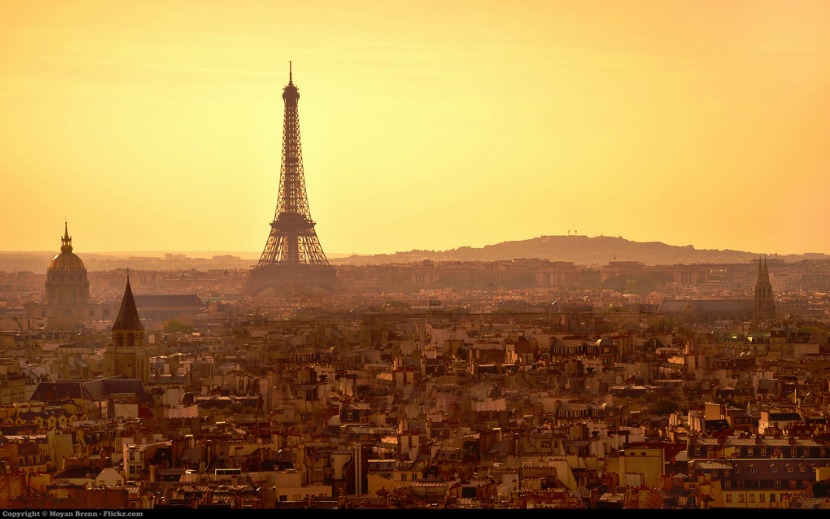 The week of February 4 was: Beyoncé announcing she has three hearts; Roxane Gay throws fire; and space travel is bananas. Also, crying is the best and people who make fun of criers are the worst.
Have a tremendous Black History Month!
Mash-Ups in the News:
Cry of the week! What happens when you ask questions to a random group of people to highlight our shared humanity? Who was the class clown? Who loves to dance? Who has been bullied? It's beautiful to see. Simply beautiful.
via Mashable
The large Somali community in Minneapolis includes women who are 4th-generation henna artists. See some of their amazing designs and how they are celebrating this 5000-year-old tradition while also living and thriving in American culture.
via Racked
This is innovation, fam. Take a known problem — street peeing — design a beautiful solution, and you end up with sidewalk urinals with flowers growing out of them.
via The Local
You guys, even Budweiser is celebrating that our country is made up of immigrants and Audi is standing up for women's equality. Back to crying while watching ads again! Also of note in Super Bowl time: How do fans reconcile the politics of players and owners?
via The Atlantic
The president said he's coming after sanctuary cities because they are very dangerous. Studies show that he's completely wrong. Say the experts: "When counties protect all of their residents, they see significant economic gains." CLARO QUE SI.
via City Lab
Imagine leaving the hospital with your newborn and a box full of really helpful tools — sleep sack, diapers, pacifier, etc. — and that the box also acts as a bassinet. Oh and that it saves babies lives. New Jersey has just adopted this Finnish strategy, which reduced infant mortality rate by an unbelievable amount.
via Today
Good News: So many people have big hearts and empathy. Love this shul/mosque combo!
via Independent
Everything is connected. That's the lesson in this fascinating article about the history of Hawai'i. Por ejemplo: In 1900, Puerto Rico's sugar industry had major problems so Puerto Rican sugar farmers immigrated to Hawai'i to break the Japanese sugar worker strike. And thus a tradition of Puerto Rican food on the islands.
via Roads and Kingdoms
One of the things about Spanish is that all nouns have a gender and most nouns that are supposed to represent everybody are male. For example "Latinos." You may see the term Latinx occasionally and wonder what it means and how it's pronounced (La-teen-ex). Here's a really thoughtful explainer on why and how to use it.
via Fusion
Inspo of the Week:
Someone wrote a nasty comment on actor/political activist Kal Penn's instagram feed telling him he didn't belong in America since he is Indian-American. Well, he used that as a challenge to his fans to raise money for Syrian Refugees in the name of the troll who wrote to him. And he's raised over $800,000 so far!
via NBC Asian America
Team Mash-Up is the brain trust of smart minds and savvy creators, that builds all the cool stuff you see here.