Mash-Up Round-Up: Trolling the KKK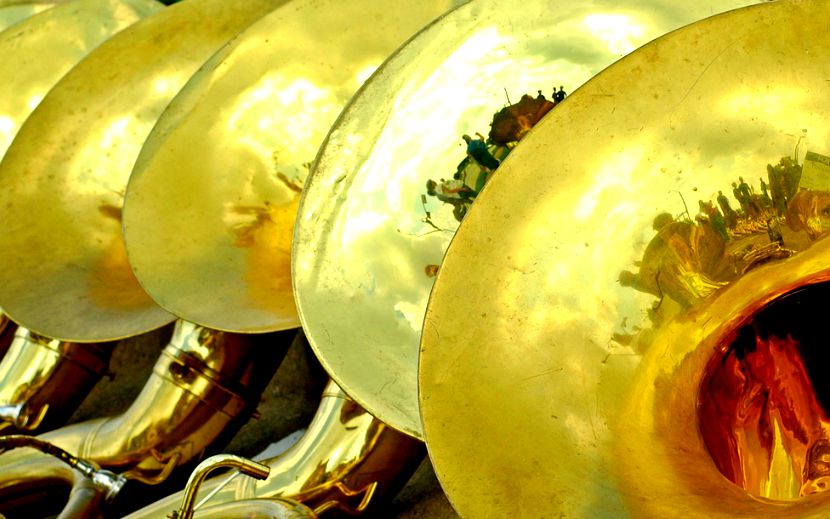 The week of July 25, 2015 was being so cold, all the time; trying not stress about how overweight our luggage will be with all those bagels we're smuggling to California; ranking Amazon reviews of Mein Kampf; and watching Nicki and Taylor tiff over race and feminism.
Mash-Ups in the News:
Or has she? No riots have broken out yet, but it turns out that 1989 wasn't just the year Taylor was born! In China, "1989" represents the massacre at T.S., Tiananmen Square. Given that most young people in China have never even heard of the riots at Tiananmen, hard to say whether TSwizz T-shirts will become a symbol of the rebellion.
via Vox
Oh please watch this. Last Comic Standing kicked off last night with a comedian from a huge mixed race family (with like 5 black brothers, 2 white brothers and 3 Asian). Turns out having this kind of family means you sometimes think a racist joke is a sincere question. We've watched 10 times.
via Last Comic Standing
You can't make this stuff up.
via Baltimore Sun
There's a KKK rally coming to town, what should I do? Probably take my tuba and create a hilarious soundtrack, including Wagner's Ride of the Valkyries. Hero Alert!
via Death and Taxes
As an artist the language you use to express yourself might alienate you from your roots, until you make it your own.
via The Guardian
We are just numb.
via Huffington Post
As a part of the model minority, sometimes being truthful about who you are is a disadvantage — especially when you are both white and Asian.
via Quartz
Ya venimos!
via NPR
Major LOLZ: "England is where white people begin the whitening process." #KoreanLivesMatter
via Late Night with Seth Meyers
Interesting study on the path of minority journalists from school to careers.
via Columbia Journalism Review
Spicy, tangy elote paletas for everyone!
via NY Times
Sometimes we Mash-Ups just have to choose a Starbucks name. In the meantime, how do we remain proud of who we are and also be a part of the world? We're looking at you, Piyush.
via Washington Post
Love us some Mash-Up lady bosses helping people find love.
via KoreAm
A fun exploration of expat life in Seoul. Koreans are obsessed with clean floors and all apartments are equipped with centralized vacuum systems. We can get down with that.
via Cup of Jo
Team Mash-Up is the brain trust of smart minds and savvy creators, that builds all the cool stuff you see here.