Mash-Up Round-Up: Bread-gate + LeBron James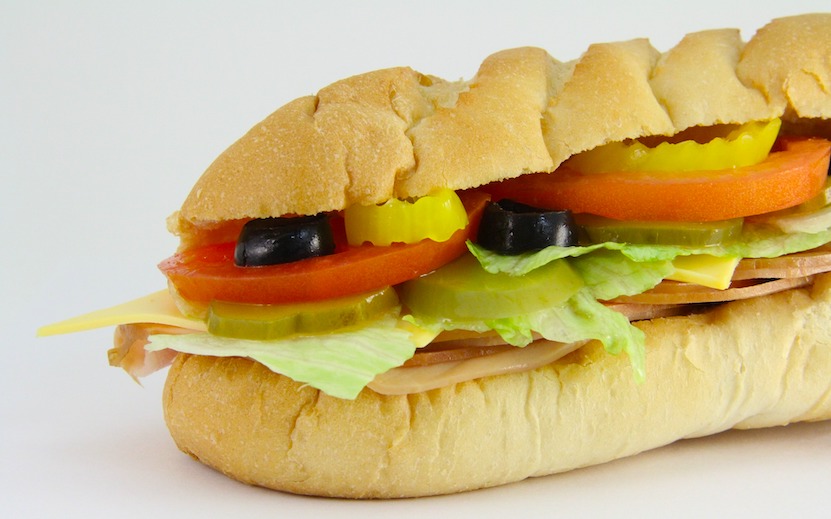 The week of October 3, 2020 was so absolutely batsh!t it's hard to describe. We all know the Big News; but this week did you also witness the world's greatest use of a whiteboard; squirming over 100 eels in a Brooklyn park; whisky hunting; Pantone period pride; and FAT BEAR WEEK tournament at Katmai National Park. Holly, you got this on lock.
Mash-Ups In The News:
LeBron James Organizes 10,000 Poll Worker Volunteers
A shortage of poll workers means a major problem for the election, but the athlete collective More Than a Vote has worked to fix this shortage in the Black electoral districts that need it most. We Got Next.
via NY Times
Irish Court Says Subway Bread Is Too Sugary to Be Called 'Bread'
Nine-grain multi-seed, hearty Italian, honey oat — none of Subway's offerings can be legally called "bread" after some ingenious (though failed) tax appeals to Ireland's Supreme Court.
via Food and Wine
For Banned Books Week, I Read The Country's 10 Most Challenged Books
The Handmaid's Tale, A Day in the Life of Marlon Bundo, a picture book about gay penguins, and more. Celebrate this week and read all the books.
via Washington Post
The Relentlessness Of Black Grief
Grief in this country has always had an equity problem, and 2020 has only amplified the issue, as Black deaths have come in back-to-back blows, from the coronavirus, police brutality, and the natural deaths of those we look up to most.
Each new death, each new example of an old injustice, renews our grief, sending little shock waves of sorrow. We are in the middle of a Black bereavement crisis, and we do not have the privilege or time to grieve.
via The Atlantic
Meet Nigeria's All-Female Bikers Club
They draw attention as they ride into town, and that attention is their chance to educate. Read the convo between founder Jeminat Olumegbon and artist Darey, whose new music video collaborates with the Female Bikers initiative to reimagine a pandemic-free world.
via Okay Africa
Denver Wants To Fix A Legacy Of Environmental Racism
Why do lower-income neighborhoods with more residents of color get hotter temps than wealthier, whiter parts of the same city? With more concrete and less trees, not every neighborhood gets the greenery that's essential to life in a warming climate.
via NY Times
Why 'Black Lives Matter' Is So Divisive For Houston's Vietnamese American Community
A yellow billboard with a bold-font headline: "Black Lives Matter." "Stop Racism." Displayed with Vietnamese and English. What the reaction to this statement revealed, and how we work to understand it.
via Texas Monthly
The Stages Of Gentrification, As Told By Restaurant Openings
From stage one coffee shops and bars to stage three big-box stores and chains, our food places can be seen as ideal indicators for the state of gentrification.
via Eater
On Long Island, A Beachfront Haven For Black Families
How a Black couple in 1939 turned 70 parcels into one of the most enduring Black beachfront communities in America, where Black families "could rest, grow, raise families and simply exist without the burden of systemic oppression."
via NY Times
Can We Offer You Some Kimchi In These Trying Times?
In the best of times, there is kimchi. In the worst of times, there must be kimchi. 10 kimchi stories all about learning its history, finding it in Los Angeles, and making it at home. All you need is kimchi.
via LA Times
Landon Donovan Shows Us What Allyship Looks Like
Two teammates were targeted by racist and homophobic slurs, and the Loyal's players walked off the field with the full support of their coach. They refused to play on. Allyship is not just a written statement with platitudes, it's a statement of leadership in action.
via Yahoo
Team Mash-Up is the brain trust of smart minds and savvy creators, that builds all the cool stuff you see here.