Mash-Up Round-Up: Laura Dern Is Relationship Goals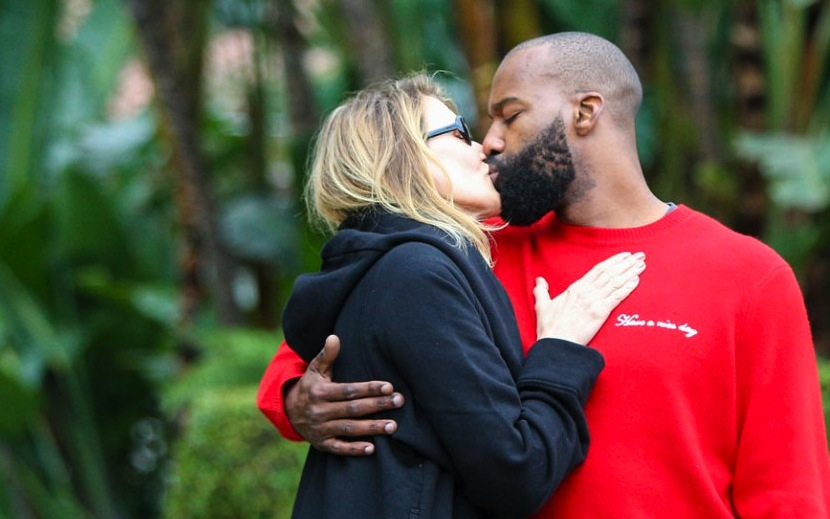 The week of January 6, 2018 was Baron Davis holding Laura Dern's purse like a man; slow clapping for Roy Moore's "Jewish lawyer"; and getting dust in our eye. Rest In Power, Erica Garner.
#Time'sUp on the patriarchy, fam. Here's to 2018.
Why The Market for Skin Whitening is Growing
Yes, skin whitening is still a thing, and thanks to globalization this industry is growing in nearly every corner of the world. Vox breaks down the psychological and physical damage these products leave behind, and the deeply ingrained colorism that underlies their growing popularity.
via VOX
Iceland Makes Companies Prove They're Not Paying Women Less
Iceland has a new law that will require companies to prove that women and men are being paid equally for performing the same jobs, facing fines or penalties if they fail to do so. While there's no magic wand that can solve wage inequality, steps like this show how we can actively make a difference.
via New York Times
I'm Everything This Administration Hates
Jose Guevara is a queer and undocumented DACA recipient who is fighting cancer with the help of the Affordable Care Act. This makes him Enemy #1 in the eyes of the Trump administration, and an American hero in ours. Jose's life is a story about resilience, and shows how the intersection of our identities means we must fight for everyone.
via Splinter
American Girl Doll Of The Year Is A Young Latina Scientist
American Girl Doll's newest Girl of the Year is a Latina aspiring astronaut named Luciana Vega who wants to be the first astronaut on Mars. Along with the doll and her astronaut suit, you can get a robot building workstation and a literal Mars habitat. Welcome to our home, Luciana!
via HIP Latina
Are Quinceañeras Outdated, A Form Of Female Empowerment, Or Just A Good Party?
La Quinceañera is one of the most iconic Latino traditions, a coming of age celebration that inspired its own TLC reality show. From status symbol, to female and Latino empowerment, what does quinceañera mean today?
via Latino USA
The Future of Trumpism Is On College Campuses
Republican groups on college campuses have become as divided as the rest of our country. Some see Trump as a welcome challenge to the political establishment, while others see that challenge as a threat. These kids represent the party's future, and have the power to keep Trumpism alive into the next generation.
via The Atlantic
Paul Coates, Father Of A Literary Superstar, And The Life He Lives
You know his son, Ta-Nehisi, but Paul Coates is his own fascinating figure with his own incredible life as a Black Panther member and the founder and director of Black Classic Press. He describes himself as "connected to a tradition of Black people speaking for themselves," and his work has rescued countless overlooked Black figures from obscurity. It's time we celebrate him as well.
via Baltimore Magazine
The Comfort Of Tamales At The End of 2017
What better way to end the nightmare of 2017 than making (and eating) tamales during the holidays? For many Mexican-Americans, tamales and the tamalada are a tradition that provides a timeout from the chaos of our world, and a chance to indulge in the ultimate comfort food.
via New Yorker
#AsAmCreatorRollCall Is A Delight
In 2018, Asian American creatives are amplifying each other's voices and sharing their incredible projects through Greg Pak's#AsAmCreatorRollCall. Browse the hashtag and get pumped for and inspired by the Asian American work being made in 2018. It's gonna be a good year y'all.
via Huffington Post
Founder Of Shea Moisture Acquires "Essence" From Time Inc.
"Essence" is once again a fully Black-owned multimedia publication, meaning that the magazine and platform dedicated to Black women is actually run by Black people. Ownership over our media is powerful, and we hope this historic deal is a sign of more good things to come.
via The Root
Team Mash-Up is the brain trust of smart minds and savvy creators, that builds all the cool stuff you see here.