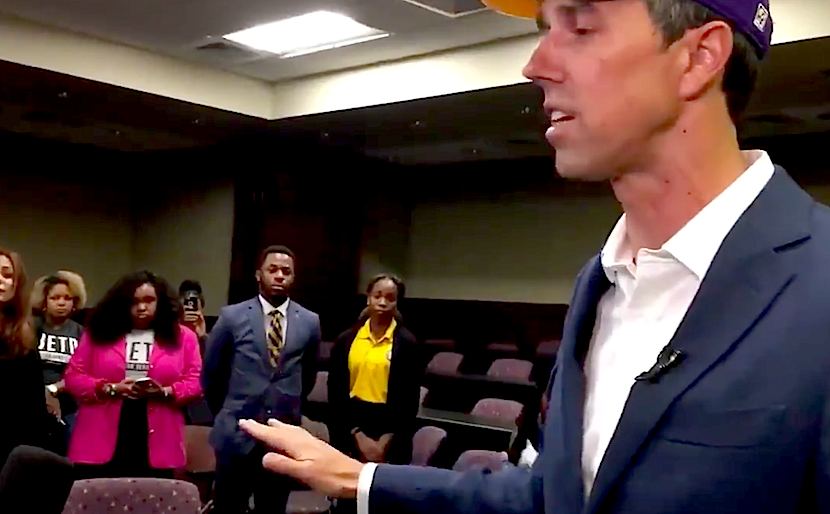 The week of September 29, 2018, was attempting to resign from 2018;  saying no thank you to candy-cane-mac-and-cheese, and our neverending incandescent rage at the dehumanizing white men choosing the next Supreme Court justice. There's a couple people we'd like to slap like this.
Mash-Ups In The News:
Rapper T.I. To Highlight Trap Music With Museum
T.I. respects where he came from, and his old neighborhood respects him. He grew up in Bankhead, Atlanta, an area known and viewed as a "trap" hood. Now, the Grammy winner is paying homage to trap music culture and his home with the Trap Music Museum in Atlanta. Say fans: "He represents us. He always comes back home. Nothing but love for him."
via Chicago Sun Times
When and how was the whole "yellow equals Asian" thing invented, and is it possible for Americans of East Asian descent to reclaim it? The yellow Power Ranger, "yellow peril," the Yellow Jackets Collective, and Coldplay's "Yellow" in "Crazy Rich Asians" — what could yellow mean today?
via NPR
Mazie Hirono's Identity As A Woman, Asian-American, And Immigrant Matters
Mazie Hirono is calling out Kavanaugh, she's calling out Republican committee members, and she's especially calling out men. She's a fighter, she's a disrupter, and her ability to call BS is inextricably linked to her identity and lived experience as the first Asian American woman and only first-generation immigrant in the Senate.
via The Cut
We Don't Want Filipino Cuisine To Be The 'Next Big Thing'
Filipino flavors could become "the next big thing" but it can't stop there. Filipino food is a baby right now, and this baby has so much room to grow and mature with "endless possibilities of expressing our 'Filipino-ness,'" say chefs.
via F&B Report
Nike's Deal With Kaepernick Adds Almost $6 Billion To Company's Market Value
It's a good thing Nike doesn't listen to the president for business decisions, since the company is #thriving more than ever after signing on Kap. Boycotts by racists don't matter cos we don't want their business anyways.
via The Hill
Anne Russ Federman, Scion Of A Royal Family Of Smoked Fish, Dies At 97
Anne Russ Federman was the last surviving family member of Russ & Daughters, a Lower East Side temple of herring, lox, caviar and chopped liver. From her Jewish immigrant father peddling herring from a pushcart, to being the neighborhood's last "appetizing" store, this family left a legacy that deserves to last.
via New York Times
Trump Administration Aims To Sharply Restrict New Green Cards For Those On Public Aid
Immigrants who legally use public assistance for food and shelter now could be denied green cards for being deemed "a drain" on the country. We're sickened knowing that this is yet another attack on immigrant families in America, forcing poor families to make impossible decisions. Treating the American Dream like a "pay-to-play" system? Unacceptable.
via New York Times
Jimmy Fallon Interviews The Biggest Boy Band On The Planet: BTS
That screaming you're hearing? That's us. The K-pop gods of BTS graced The Tonight Show's couch in matching shiny suits and talked about speaking at the United Nations, their favorite spots in NYC, and The BTS Message: Speak for yourself instead of letting others speak for you.
Beto O'Rourke Was Asked "What Can You Do For Black Women In Texas?"
And this was his response. BETO!
Team Mash-Up is the brain trust of smart minds and savvy creators, that builds all the cool stuff you see here.