Hip Hop Week Is Every Week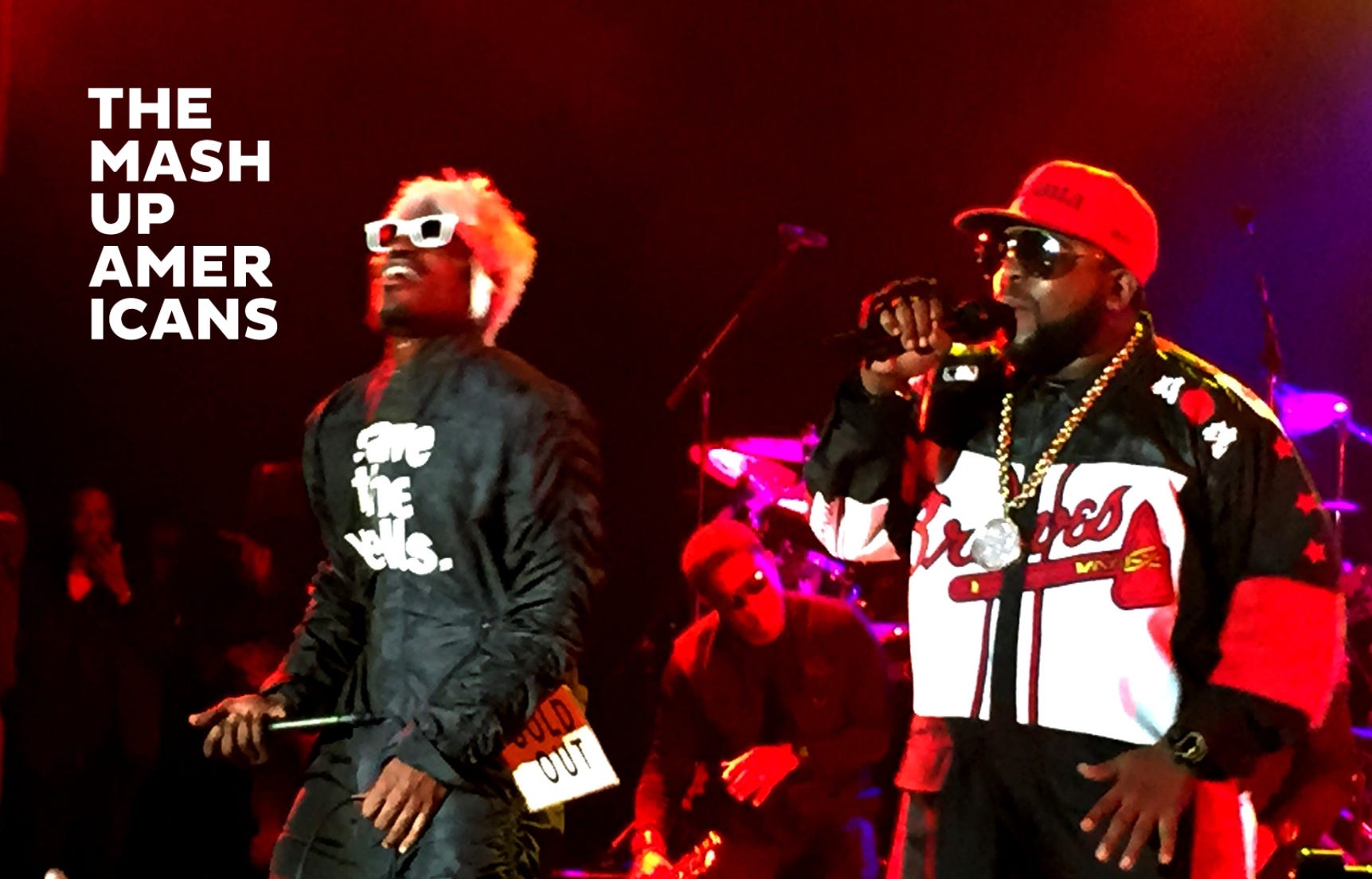 This Week In Mash-Up America
The week of August 19, 2023 was the Backstreet Boys remix we didn't know we needed; wondering why back to school is all over the place; and making space on our shelves for HOBI. 
DexDigi's Starter Guide to Japanese Hip Hop
We asked Dexter Thomas (Pulitzer Prize-winning culture writer for the LA Times and Ph.D in Japanese hip hop) for a musical starter guide for Japanese hip hop noobs.
Mash-Ups In The News:
A Tiny House Gives Them Hope: How A Homeless Family In Brazil Got A Fresh Start
NPR
A tiny-house community in São Paulo is providing shelter and meals to unhoused families, who can build hope and autonomy with the security of a real home. 
Extremely Grotesque: Park Chan-wook On Oldboy
ROGER EBERT
Park Chan-wook's "Oldboy" turned 20 this year, and the masterpiece film still enthralls and provokes with visceral style. Chan-wook discusses the movie which propelled him — and South Korean cinema — onto a world stage.
"I Need A Bigger Dictionary": Hip-Hop Stars Profess Their Word Love
THESAURUS
From Kendrick Lamar to Missy Eliott, these are words on words from some of hip-hop's most language-loving artists. Plus, a Guide to Southern Hip-Hop.
What I Learned In Conversion Therapy
THE CUT
"I went to sessions every week in high school. I came out as trans anyway."
She Just Had A Baby. Soon She'll Start 7th Grade.
TIME
If it were seven months earlier, Ashley and her mother could have gone to a clinic in Memphis or Jackson, Mississippi. Now, their state and every state that borders it has banned abortion in almost all circumstances.
Meanwhile, college-bound students in California prepare for the barriers to reproductive health that await them in other states.
The Biggest Vietnam War Story That Americans Don't Talk About
BOSTON GLOBE
Of tens of thousands of books in English about the Vietnam War, not one is dedicated to South Korea's participation — so how do we reckon with our own complicity?
Xuxa Was Brazil's Barbie. Now She's Saying Sorry.
NEW YORK TIMES
Maria da Graça Xuxa Meneghel, with blond hair, blue eyes, and a pink car, was Brazil's biggest television star. She's now questioning the beauty standard she portrayed to Brazil's youth.
The Hawaii Wildfires Are A Warning
THE ATLANTIC
As we enter "the age of the urban inferno," we can't ignore the realities of climate change — and the increasing cycles of disaster it's bringing with it. But what we can do is sue Big Oil for the disasters it knowingly helped cause.
British Post-Punk's Place In U.S. Latinidad
LOS ANGELES TIMES
For the Latinx community, British post-punk music has become a whole way of life.
Justin H. Min, Travel Writer? The Path Not Taken For A Rising Star
NEW YORK TIMES
Umbrella Academy, After Yang, Love and Noraebang, and the upcoming Shortcomings — the shining, rising star of Justin H. Min is undeniable. Though, we'd still love to read some of his travelogs someday…
Revealing The Smithsonian's 'Racial Brain Collection'
WASHINGTON POST
Long hidden from view, the vast majority of 268 brains collected by the Smithsonian were gathered without consent from the individuals or their families. Only four have been repatriated.
Team Mash-Up is the brain trust of smart minds and savvy creators, that builds all the cool stuff you see here.