Mash-Up Round-Up: Immigrants Invented Hot Pockets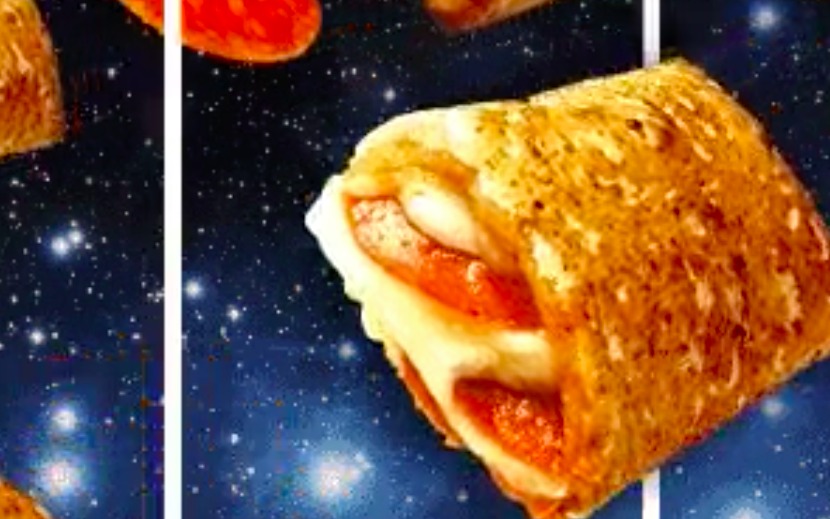 The week of March 18, 2017 was looking forward to what the humpback whale community has in store for us; meditating on the Orange Chicken Burrito; and listening to our BFF Lin-Manuel Miranda's salsa playlist on repeat. Shake those hips, guys.
Also! A little reminder of what the National Endowment for the Arts does to enrich our lives, including providing support for The Mash-Up Americans podcast.
Mash-Ups in the News:
"The racist's calling card is ignorance: he cannot discriminate (if that is the right word) between nationalities and religions, between Indians and Saudis and Egyptians, Hindus and Muslims and Sikhs." A reminder that we are all in this together.
via New Yorker
Holy crap! This dot map of educational attainment in the U.S. reminds us of how critical it is to understand the micro-cultures and trends within regions. Where we come from informs so much of our behavior and other critical outcomes — including how we perform in school.
via CityLab
If you get invited to a cookout and you get to bring the potato salad, you are in.
via Very Smart Brothas
In addition to delighting us to no end, our favorite BBC-interview-crashing family raised a lot of issues. So many people assumed that the mom, who is Korean, was the nanny. We feel the pain of these assumptions acutely in Mash-Up families. Why is a mom of color so often presumed to be the nanny? Why do people fetishize the cuteness of mixed-race babies, but then not acknowledge the reality of their families? #notthenanny
via NBC
An intrepid reporter sought to find out whether Irish elected officials like Beyoncé, and let's just say Declan and Colm and Sean are super into Queen B. That being said, please scroll down to see Minister for Foreign Affairs Charlie Flanagan's response. We filed this under: Surprising things that make us giggle.
via Daily Edge
You have to have real chutzpah to do drag, says RuPaul, and that's what he loves about it. Chutzpah! RuPaul makes us optimistic about our future and for that we are grateful.
via Vanity Fair
Por supuesto, Mash-Ups. Multi-language work teams have to find creative ways to communicate with each other, which raises subconscious ideas, and in turn leads to more innovative problem solving. Science once again proves that embracing the mash-up lifestyle makes us all winners!
via Quartz
We want the census to reflect who we are and tell the story of all of our America in numbers but, of course, so many categories are really blurry. Right now there's no Arab/MENA (Middle Eastern North African) option to select on the census. Being counted means being acknowledged, but it also begs the question: If the next census has MENA as an option, is the government going to use the information to target people?
via NPR
The Hot Pocket, one of the greatest of American foods, was invented by two Iranian Jewish brothers. Yes, that's right. Like so many immigrants — 75% of patents from universities have a foreign-born author — these Iranian Jews innovated the crap out of a sandwich/pizza/calzone. Speaking of desperately craving a Hot Pocket, don't miss this Rabbi, Priest and Atheist getting high together.
via Saveur
Inspo of the Week:
Fun Mash-Up stats for you: 83% of the finalists in the top science competition in the U.S. were children of immigrants. And their projects, you know, have breakthrough research on cancer, epilepsy and kidney disease. Just saying! Good luck without us!
via Scary Mommy
Team Mash-Up is the brain trust of smart minds and savvy creators, that builds all the cool stuff you see here.