Gay Line Dancing + Kung Fu Nuns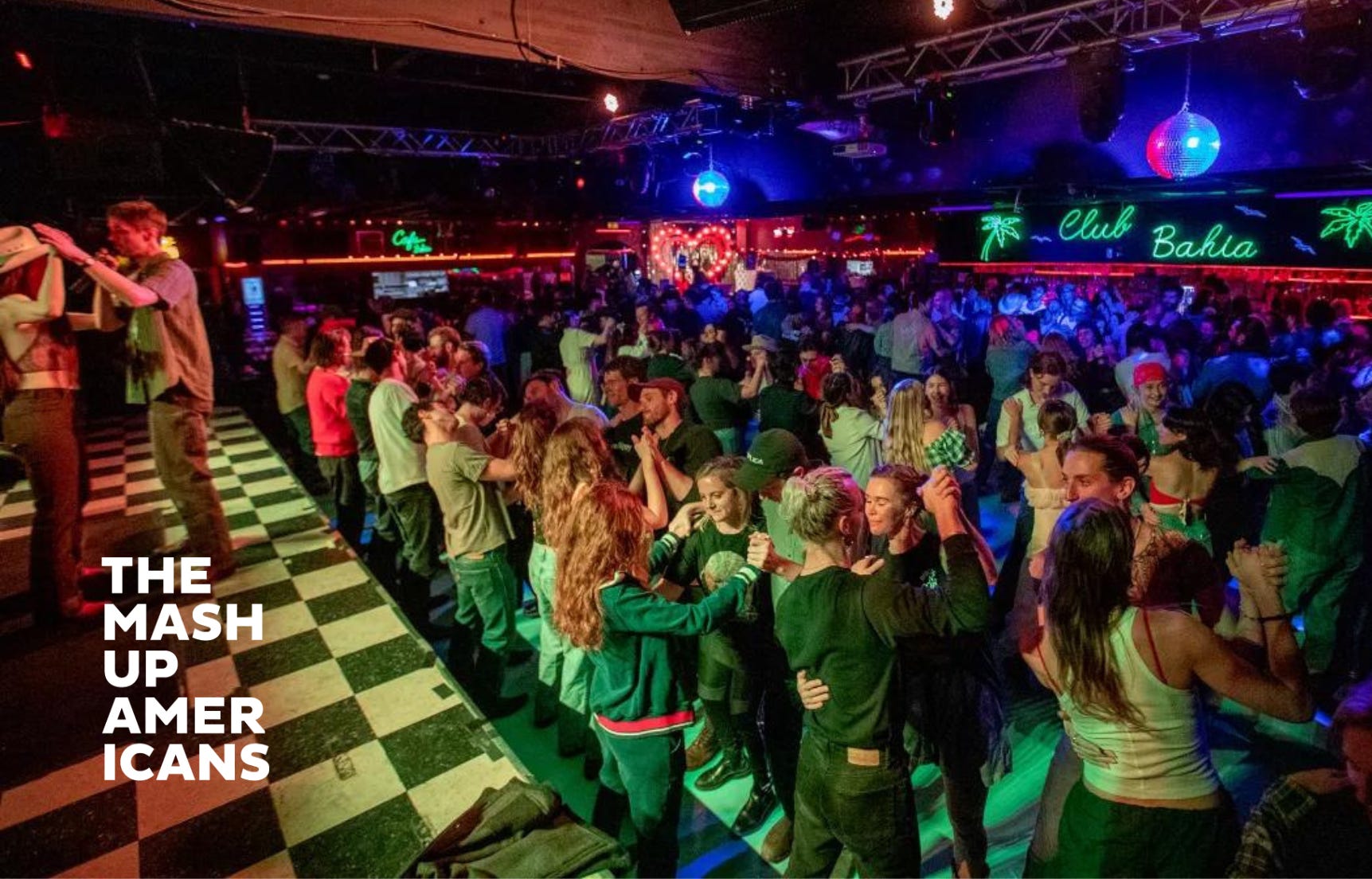 Throwback! Padma Lakshmi (Top Chef host, model, and author!) talks about life as an Indian-American Mash-Up in her memoir, "Love, Loss, and What We Ate." It's peak kumquat season, so any excuse to share this sauce, which has the brightness we need as we enter March.
And don't forget to listen to our podcast with Padma herself!
Mash-Ups In The News:
How K-pop Stans Are Shaping Elections Around The Globe
TECH REVIEW
"K-pop fans are global citizens. We have the power to make idols and groups popular. We should use that same power for our political issues and causes"

Kung Fu Nuns Of Nepal Smash Convention
NEW YORK TIMES
The Kung Fu Nuns are a real-life group of Buddhist nuns trained in martial arts, and they're the heroes we need as they use their skills for gender equality, environmental conservation, and interfaith harmony.
The Rise Of Chilli Crisp Is A Study In How Foods Become Fads
ECONOMIST
From Sichuan cuisine to Trader Joe's to TikTok to celebrity endorsements and on…a case study in food fads and their impact on the food industry.

Why Did South Koreans Get So Much Taller In The Past 100 Years?
KOTTKE
Throughout history, humans get taller. But somehow, South Koreans have gotten MUCH taller. Why??? This video is a great exploration into the question, and it's also some stellar data analysis. A question very relevant to Mash-Up HQ! 
Hoot And Holler At Stud Country, LA's Lively Queer Line-dancing Party
LOS ANGELES TIMES
All ages + all backgrounds come to dance, socialize, and party at these country line dancing clubs in LA.
Alone And Exploited, Migrant Children Work Brutal Jobs Across The US 
NEW YORK TIMES
An increasing number of unaccompanied children work in the US, often in dangerous and exploitative conditions. We must provide better protections for immigrant children.
The Trick To Loving Scandinavian Salt Licorice Is To Stop Thinking It's Candy
SAVEUR
Sharp, sour, slightly abusive? The fascinating flavor experience of Salt Licorice is thanks to its key ingredient: ammonium chloride.

Dads Get Paid More When They Have Kids — As Moms Earn Less
19TH NEWS
This week's most unshocking-shocking report. Stereotypes around parenthood continue to have a lasting effect on the gender pay gap, which has not budged in 20 years. 
Anonymous is a Mash-Up that needs a safe place to talk about and explore some of their darkest, most difficult, most secret issues. We get it. We're here.