Ecosexuality Is A Thing + Joyful Ear Candy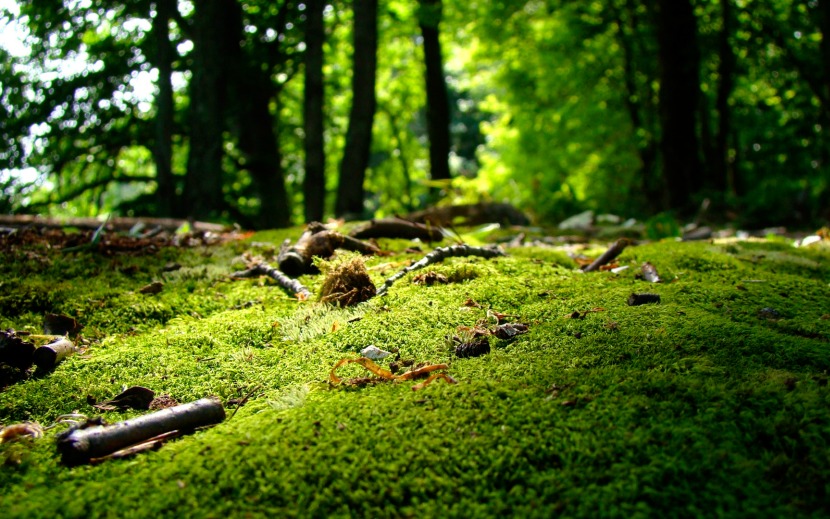 The week of November 12, 2016 was unbelievable.
We know you are in pain. We are, too. Donald Trump is an assault on everything we believe at The Mash-Up Americans. Our president-elect is an assault on our humanity.
]But there has always been a fight to fight. We — all of us, all of you, our whole community — are the future of this country. We are its noisy, vibrant, challenging, richly multidimensional, multiracial, multicultural beating heart. We see now we have to fight harder for it. And we will fight, with every confidence that we are on the right side of history. We will continue to shout our stories from the rooftops, and use those stories to connect to others with compassion and courage.
Take your time to grieve, as we will. And when you're ready, we'll be here, continuing our fight for progress and our progressive values: inclusion, generosity, kindness, and equality. Share your stories with us. Fight with us. Work with us. We are the change.
We believe in you, and we love you. Stronger together.
Mash-Ups in the News
Ecosexuality might mean you like to do anything from skinny dipping to hiking naked to having sex with a tree. Hey, nature always needs some loving, and at least they're not climate change deniers! With over 100,000 people around the world identifying as ecosexual, let's try to hold off on the tree-hugger jokes. Try.
via Vice
The New Toblerone Draws (Almost) More Angst Than Brexit
In a controversial change that horrified hard-core Toblerone fans, the iconic triangle shape of everybody's favorite duty-free chocolate has been altered to save money on production without increasing prices. Please take note Hershey and Nestlé, chocolate fans are intense.
via NY Times
Listen: A Selection Of Joyful Ear Candy
When you're feeling down and 100% done with the real world, escape into these creative stories, hilarious people, and pure joy. From NPR's Lauren Ober.
via Medium
Meet: Hannah Hart, LGBTQ Youth Hero
Hannah Hart — a YouTuber turned role model for hundreds of thousands of LGBTQ youths — is a gift to the world. Now in addition to her books (2 of them!) and her videos (watched by 2.5 million subscribers!), she also wants to make us LGBTQ rom-coms (where no one dies). Here for it.
via Buzzfeed
Japan Remains The Cute Food Capitol Of The World
This week's food challenge: Try to make a polka-dot omelette a la Japan. The jury's out on whether it looks adorable or just kinda weird, but let's be real, it's miles ahead of our scrambled messes.
via Mashable
The Donkey Non-Profit That Fights To Save All Donkeys
Donkeys are the most overworked and under-appreciated creatures in the world, carrying backbreaking loads and often getting treated worse than the dirt they walk on. But don't despair — the U.K.-based Donkey Sanctuary, a donkey advocacy non-profit that works in Egypt, India, Mexico and Kenya, is helping donkeys get the treatment and respect they deserve. Love your donkeys everyone.
via NPR
Picking The Country's Most Important Christmas Tree
Erik Pauze has the most important (and the best) job in New York City: Choosing the Christmas Tree for Rockefeller Center. This year's tree will travel 170 miles for the tree lighting on November 30th, the event that marks the "official" acceptable time to start listening to All I Want For Christmas Is You on repeat.
via Travel + Leisure
Get In Our Bellies, Italian Lard Bread
Lard is the world's least appetizing word, but when married with bread dough and made into a lard loaf, it's the perfect breakfast / snack / meal / base for Thanksgiving stuffing. This is yet another example of necessity creating absolute deliciousness.
via Saveur
Run The Jewels Drops Our National Fight Song
Music can soothe, inspire and empower, and that's exactly what Run The Jewels' new song "2100" does. They dropped the song ahead of schedule, when we need it most, and for that we thank them. It's RTJ and A Tribe Called Quest on repeat this week. Rise up!
via Uproxx
Team Mash-Up is the brain trust of smart minds and savvy creators, that builds all the cool stuff you see here.