Mash-Up Round-Up: Bagel Emoji + Death Skull Asteroids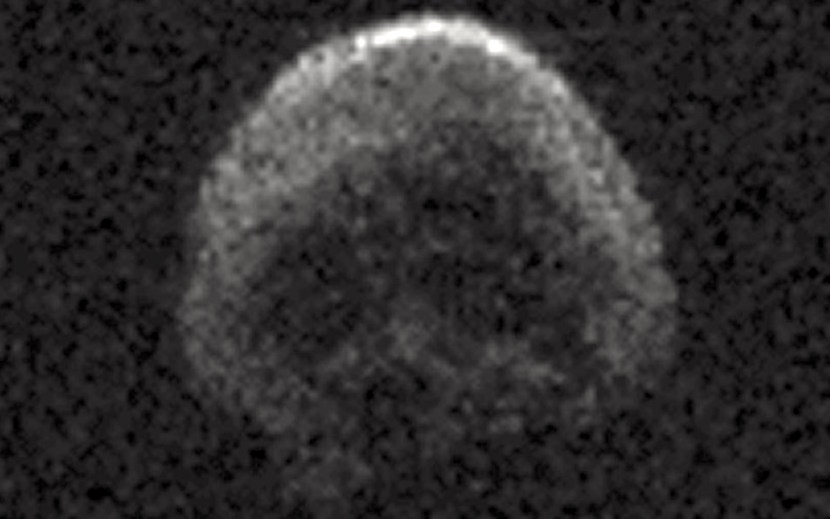 The week of October 6, 2018 was President Snow testing out his emergency system in the districts; New Yorkers losing their mind over a bad bagel emoji; and being good and mad. But don't worry, maybe this death skull asteroid will put us out of our misery.
Mash-Ups In The News:
The American Dream Is Harder To Find In Some Neighborhoods
How much does your hometown affect your future? Opportunity Altas gives you an interactive map to see for yourself. The American Dream is no longer a guarantee, and the data shows issues like segregation are key obstacles of upward mobility.
via NPR
A Record 800,000 People Registered To Vote On National Voter Registration Day
We've been waiting for this for two years, so this is your Mash-Up Reminder to Register and Vote!!! Make yourself heard for these midterm elections, and remember that democracy only works when people participate.
via Time
How Do We Talk About Race And Pop Culture Without Going Insane?
Wesley Morris's "The Morality Wars" was published by the New York Times, and Vulture gathered a group of critics to respond, react and discuss. From the relief of liking Crazy Rich Asians to critiquing Get Out with nuance, what is the responsibility of critics when representation can't be separated from our conversations of art and pop culture?
via Vulture
Global Waste Generation Will Nearly Double By 2050
We're getting buried alive under our waste, and y'all, it's only going to get worse. We have one planet, and with more countries consuming and discarding waste on a global scale, we need to reevaluate our lives and development before it's too late.
via Economist
"Indelible in the hippocampus is the laughter, the uproarious laughter between the two, and their having fun at my expense," stated Dr. Ford. Not long after, the president laughed at her with his supporters at a rally. Taking joy in suffering is conservative white men's favorite bonding activity in America, and this realization is harrowing.
Speaking of needlessly cruel: The Trump Administration is denying visas to same-sex partners of diplomats and U.N. Officials. So yeah, this is what we're dealing with in 2018.
via The Atlantic
How Puerto Rico Is Rebuilding Its Food Economy After Hurricane Maria
After the deadly storm wiped out supplies of fresh produce and food, Puerto Rico is building a new generation of local farmers committed to the health and future of the island. Tomatoes, watermelon, mango, ricotta — every ingredient is part of one larger story of strength and survival.
via Saveur
New 'Blue's Clues' Host Hopes To Be An Asian-American Role Model For The Next Generation
From Steve to Joe and now to Filipino-American actor Joshua Dela Cruz, "Blue's Clues" is coming back to our TVs and you already know we'll be watching along with our mash-up babies.
Representation matters, and we can't wait to watch Joshua and Blue teach kids to be kind, curious, and empowered.
via Huffington Post
He's A Rhodes Scholar. The G.O.P. Keeps Calling Him A 'Big-City Rapper.'
We love Antonio! Antonio Delgado is running for Congress in New York, and the G.O.P.'s attack ad wastes no time before calling the lawyer, Rhodes scholar and Harvard Law graduate a "big-city rapper." Apologize for his art? Delgado stands by his short rap career which was as committed to people on the margins as his political career today.
via New York Times
Aaron Thier visited opioid country as a recovering addict, listening to extended relatives recite Fox News conspiracy theories and false facts about refined sugar. With a flask of cough syrup, Aaron considers how privilege, luck, addiction, recovery, and ignorance are impossible to separate.
via Longreads
'Look At Me When I'm talk­ing To You!'
We are making our voices heard, and raising them in righteous fury. Let's make them as uncomfortable as possible, wherever we can, whenever we can.
"Look at me and tell me that it doesn't matter what happened to me — that you'll let people like that go into the highest court in the land!"
via Washington Post
Team Mash-Up is the brain trust of smart minds and savvy creators, that builds all the cool stuff you see here.