Mash-Up Round-Up: Obama Stopped Giving any F–ks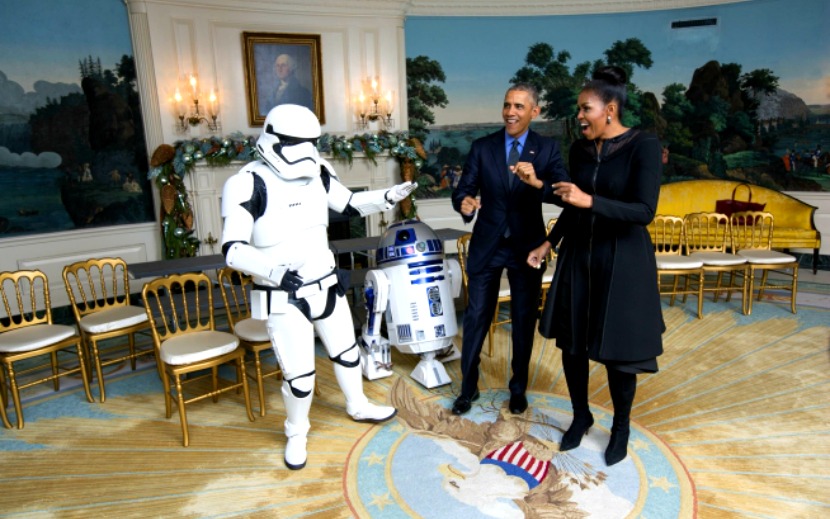 The week of Dec. 26, 2015 was: boiling the perfect egg; Beatlemania, the streaming edition; a blooper for the ages at Miss Universe; and a Black woman will play Hermione Granger in a new Harry Potter play and all Potter fans went wild.
Keeping it short and sweet this week for the holidays! Merry, merry to all of you!
Mash-Ups in the News:
How far you live from mom varies greatly depending on education level. Those with college degrees live farther because they can afford care to support their aging parents. Oh, and it varies greatly depending on cultural background! Mexican-Americans tend to live closer to their parents to be able to help in person, while European-Americans (aka white people) tend to provide financial support and live farther away.
via New York Times
Apparently, everyone is always trying to recreate some old timey Christmas of simpler times. But nostalgia might just be another way Christmas is commodified. Also, did you know that "nostalgia" was a word defined to describe pain and memory for soldiers in war?
via The Atlantic
This just feels so right. Everything from dad jokes with the Turkey Pardon to gun violence. We're loving this attitude.
via Rolling Stone
"This country is plagued by racial and ethnic disparities in some of the deadliest and most debilitating diseases, including cancer, cardiovascular disease, diabetes and asthma. The only way we will make progress in decreasing that burden of disease is by understanding why it occurs. And we can't understand that without including diverse communities in our research."
via Fusion
So there's a scooter and one version is pink for girls and the other is blue for boys and the pink one costs twice as much as the blue one. This is completely consistent across all products, with the women's version costing on average 7 percent more than the men's version. At Club Monaco, for example, women's clothing costs 29 percent more. WTF.
via Washington Post
While we can acknowledge that race is a construct, it doesn't mean that race doesn't play a huge part in American society. This essay challenges last week's New York Times story about choosing your own identity.
via Quartz
Team Mash-Up is the brain trust of smart minds and savvy creators, that builds all the cool stuff you see here.