Mash-Up Round-Up: New Ice Cream Jingle + Mash-Up VP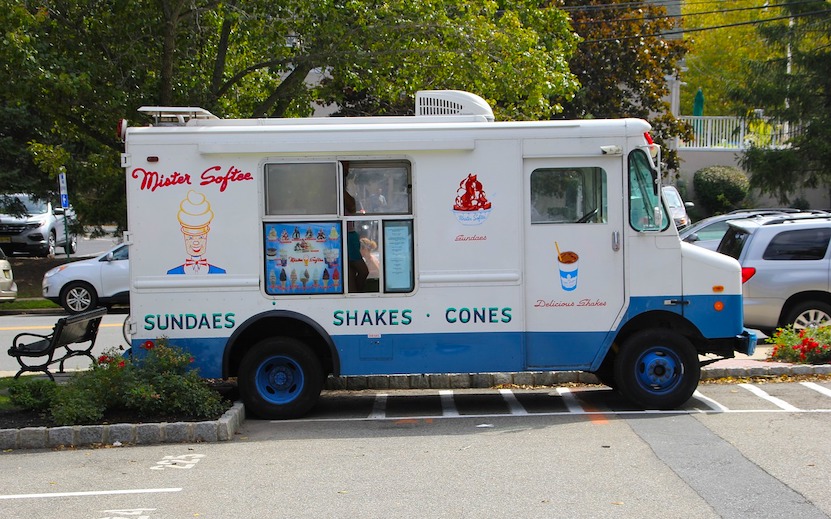 The week of August 15, 2020 was the Dear Prudence smackdown we didn't know we needed; the Blockbuster slumber party of our seventh grade dreams; and a gynecologist weighs in on WAP. Get. It.
Also, we can't wait to have a Mash-Up in the White House again. Onward!
RZA Writes A New Ice Cream Song
A new ice cream jingle to replace an old racist one. RZA has written a new melody that includes all communities, drivers, and kids across the country. It's a bop.
via LA Times
How Social Justice Slideshows Took Over Instagram
If you've been on Instagram the last few months, you know these posts. They tackle topics like defunding the police and look like a Glossier ad. They're shareable, consumable, and they work those Insta algorithms. Here's an insta slideshow on insta slideshows, if that helps.
via Vox
Indian Company's Paid Leave For Periods Takes On A Workplace Taboo
"There shouldn't be any shame or stigma attached to applying for a period leave. You should feel free to tell people on internal groups, or emails that you are on your period leave for the day. This is a part of life."
via NY Times
Why Black Professionals Are Moving Abroad — And Staying There
"I'd never been an American first and then Black. It's a refreshing change."
For a cohort of Black American expats, working overseas can be like "wearing an oxygen mask." A chance to breathe, lead, and perform without some of the racial pressures of American workplaces.
via Fortune
Dolly: "Do We Think Our Little White Asses Are The Only Ones That Matter?"
She's 74, she can accomplish more in a year than we can imagine in a lifetime, and she might be the one thing Americans can agree on. We're all living in Dollywood now.
via Billboard
How Justin H. Min Became The Umbrella Academy's Breakout Star
On the Netflix show about a superpowered dysfunctional family, Justin H. Min's character is dead. BUT even as a ghost (not a spoiler), his character is a highlight for lots of viewers (read: us) as another member for the Mash-Up Avengers squad.
via GQ
83% Of Etsy Shops Are Run By Women. Postal Service Disruptions Could Devastate Them
As Trump continues to unconstitutionally try dismantling and privatizing the USPS to rig the election in his favor, thousands of Etsy creators are finding their independent businesses at risk without a reliable delivery service.
via The Lily
Roller Skating Isn't Having A 'Resurgence'
Videos of impossibly smooth roller-skating with a 70s glow have been tearing through the internet, but this is not a "comeback." For Black communities in Los Angeles, skating never went away.
via LA Mag
Unearthing New Histories Of Black Appalachia
Liberia, South Carolina was founded by freed people who purchased the land from white landowners. White residents say it was given by "generous white landowners." In this book on Liberia's history, Black resistance is the countermemory to white benevolence.
via AAIHS
Native American Tribes Set Up COVID-19 Checkpoints And Block THOUSANDS Of Mask-Less Bikers
Bikers from across the United States have descended on South Dakota for the annual Sturgis Motorcycle Rally, crowded in the thousands without a mask in sight. The Cheyenne River Sioux set up Covid checkpoints to protect their communities from the onslaught.
via Daily Mail
Team Mash-Up is the brain trust of smart minds and savvy creators, that builds all the cool stuff you see here.