Mash-Up Round-Up: Mixed Marriages Changing "Race"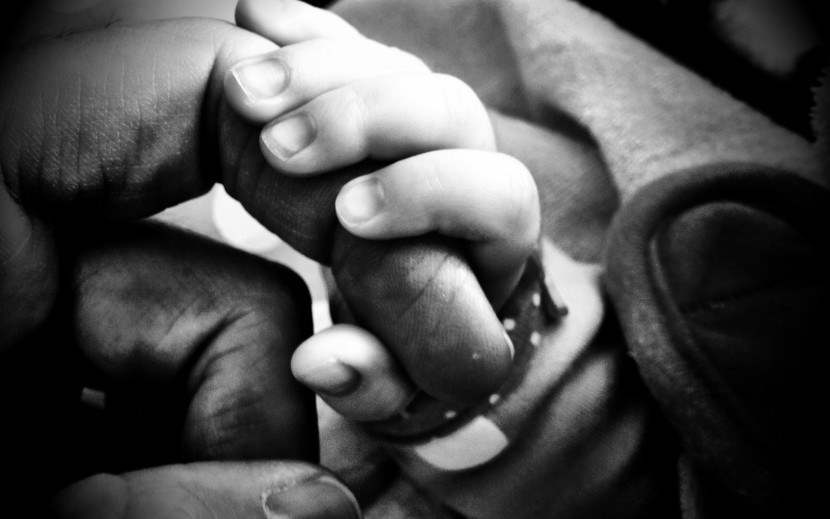 The week of February 27, 2016 was polishing our bbq so we could blister in the sun all day long; enjoying a much more muscular #DamnDaniel (Henney, that is); and shredding every Lands End catalogue we see.
Mash-Ups in the News:
Maria Núñez's Heartbreaker has a ring to it! Ms. Mariah's grandfather changed his name to "Carey" to be more American, not realizing it was an Irish name associated with a whole other set of discrimination.
via Huffington Post
It's hard to measure the impact of Barack Obama's presidency on our children, but his tenderness towards kids and his role as a father and a husband continues to move us.
via Vantage
"I couldn't put you in a Shakespeare movie. They didn't have black people then." — what a casting director once said to Wendell Pierce. Mmhmm. Some of the greats, including Mindy Kaling and Julia Roberts, talk about the battles they've had to fight in Hollywood.
via NY Times
Mash-Up marriages can make it really hard to measure how different groups are impacting or growing in American society. If you are part-Asian or part-Latino but identify as white, for example, it's possible that you aren't being measured through the Census or other tools. But being Mash-Up is the future of America, so how do we quantify the change in demographics?
via Washington Post
Cappuccinos only before 10 a.m. in Italy and Flat Whites all day in Australia. Yes please!
via Tasting Table
This is a very bad idea! Everyone in the universe is cringing! Thankfully, Black Twitter has done what it does best and created #trapcovers of, ahem, white people music, and it's amazing. A trap version of the Friends theme song, anyone?
via VICE
Apparently German kinders go galavanting in the woods, use sharp knives, and learn how to cook with fire. Do a playground and some Play Doh measure up? Also, don't forget that "kindergarten" is actually a German word and invention.
via Time
Apparently at FB HQ, employees keep crossing out #BlackLivesMatter on shared walls and writing #AllLivesMatter. And Mark is like, come on guys, really? "We've never had rules around what people can write on our walls — we expect everybody to treat each other with respect…[However] There are specific issues affecting the black community in the United States, coming from a history of oppression and racism. 'Black lives matter' doesn't mean other lives don't — it's simply asking that the black community also achieves the justice they deserve."
via Gizmodo
"Now that I'm 84, I remember everything [connected to raising children] as a mistake — and I regret everything. Now, mind you, one of [my children] is now deceased, one of them is very successful, so I don't have any reason for this except perhaps age and regret." Toni slays on Fresh Air.
via NPR
Team Mash-Up is the brain trust of smart minds and savvy creators, that builds all the cool stuff you see here.