Mash-Up Round-Up: Maps Don't Lie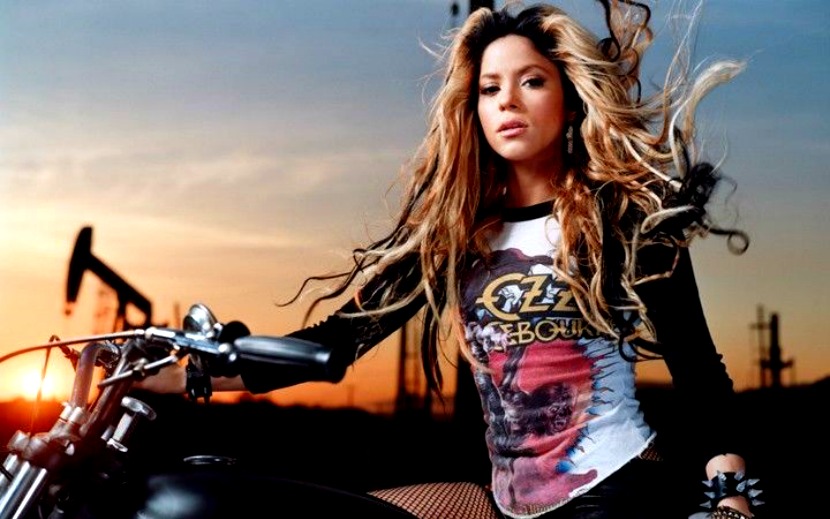 The week of August 12, 2017 was weeping over Luna Legend seeing her daddy on Sesame Street; watching this Hip-Hop Google Doodle; scheduling our Solar Eclipse appointment into Google Cal; and if we're facing nuclear holocaust, we're gonna do it while eating Cheetos. Anyone up for dinner!
Could You Immigrate To Trump's America?
Would the Trump Administration let you apply to immigrate to the U.S. under the RAISE Act? Uh, most of Mash-Up HQ would not be allowed. Take the quiz!
via TIME
What Music Do Americans Love The Most?
We've got this feeling, inside our bones… that you'll love these music fan maps. The shades of pink tell you whether your town is more Beyonce or Rihanna, The Weeknd or J. Cole and more. Need a weekend playlist? Type in your zipcode for a custom one based on your area's favorite artists!
via NY Times
Ube is a purple yam that's super popular in Filipino food (shout out to our Mash-Up Pinoys!) Where can we get our hands on this delicious, dream-like swirl of ube ice cream? It's purple, photogenic, mildly sweet and a little savory. And we need it now.
via GrubStreet
School Segregation Didn't Go Away. It Just Evolved
White flight is occurring in school districts all around the country. Already, 71 white communities have attempted to secede from their school districts. The NAACP pitched a solution: Bus white suburban students into Detroit and Black students into the suburbs. A comprehensive breakdown of how school segregation has evolved in our country since Brown v. Board, makes this a must-read.
via Vox
Christians Are More Than Twice As Likely To Blame A Person's Poverty on Lack of Effort
It's in the New Testament: "The one who is unwilling to work shall not eat." This might help contextualize a new poll's finding that Christians are more likely to blame a person's poverty on lack of effort over circumstances. The findings also reveal a partisan divide: 63% of Republicans blamed poverty on a lack of effort versus 26% of Democrats.
via Washington Post
Disney Breaks Ground With Interracial, Lesbian Parents On Doc McStuffins
It's happening! On a recent episode of Doc McStuffins, Wanda Sykes and Portia de Rossi (both lesbians IRL) voiced the moms of a multiracial two-mom family who educated their children on how to create an emergency earthquake kit with the help of the Doc after an earthquake shook their home. Educational, positive, and with the times.
via Daily Dot
Today In Bad Ideas: FaceApp Creates Ethnicity Filter
FaceApp, one of the most popular apps, has options. Well, three bad ones, where you can filter your picture to look Black, Indian or Asian. The Asian filter also makes your teeth bigger a la I.Y. Yunioshi. This isn't the first time FaceApp has been in hot water though. Back in April, they debuted a "hot" filter which made users appear more white.
via HuffPost
What A Fraternity Hazing Death Reveals About A Painful Search For Asian-American Identity
Michael Deng was a Chinese-American boy from Queens who wanted to find a sense of belonging. One step towards that was pledging one of the two Asian-American fraternities on his college campus, Pi Delta Psi. What unfolded was a tragedy. This absorbing and cutting article brilliantly helps us understand how lonely and painful the search can be to define the Asian-American experience.
via NY Times
Silicon Valley's Weapon Of Choice Against Women: Shoddy Science
This author is fed up with the junky science used to support claims like the one the Google software engineer made in his "manifesto" claiming that women are biologically different and inferior to men. "Science is a slow process, not a growing string of truths…No single publication can be taken as fact in isolation; understanding scientific context is key. This is especially true of research into human biology and behavior, which is complex and particularly susceptible to bias." Amen.
via Guardian
Top U.S. Tech Companies Founded By Immigrants Worth $3 Trillion
Can we hear it for the Mash-Ups of America?! Yes, these stats show us once again that immigrants are vital to the US economy and jobs sector. MUA ftw.
via Recode
Pat Manuel, the first US boxer to fight as a woman and then as a man, is our hero. He's made history and paved a way for future transgender athletes, but for Manuel, his journey is not so much about a claim to fame. It's about finally doing what he loves while being himself and living his truth.
via LA Times
Team Mash-Up is the brain trust of smart minds and savvy creators, that builds all the cool stuff you see here.