Mash-Up Round-Up: Queer Love In Color + Lucy Liu + Taye Diggs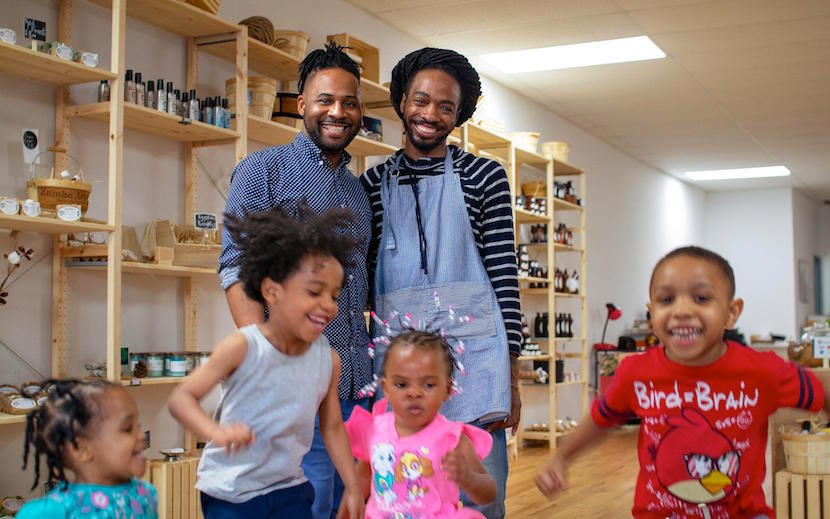 The week of June 23, 2018 was saying goodbye to Koko; loling at this: Paul McCartney's Carpool Karaoke; and watching Taye Diggs and Lucy Liu fall in love.
This week has been so painful for our Mash-Up community. Here are some ways you can help.
This will uplift you. Please enjoy this gorgeous photojournalism series on Black queer couples in New York City. Truly, it will make your heart sing.
via NY Times
A New Affordable Ultrasound Machine Is Saving Lives in Developing Countries
We take so much for granted, and among that is our access to technology and medical care. The plunging costs of certain ultrasound machines – from $30,000 a few years ago to $8,000 now to soon $2,000- is saving lives. Something to be hopeful for!
via Slate
If You're Feeling Anxious or Depressed, Aparna Nancherla Has Some Jokes for You
It's been a long and emotionally devastating week, so remember what laughter feels like with mash-up comedian Aparna Nancherla, a smart and funny lady who knows how to tackle the personal battles before the boss battles. "Today you're dealing with depression, tomorrow you can do capitalism."
via Vulture
S. Korea Football Coach Feels Numb Ahead of 'Must-Win' Match vs. Sweden
The South Korean football coach made his players switch shirts for practice games with European teams because the Europeans couldn't tell the difference between Asian faces. LOLOL.
via Yonhap News
BTS: The Band That Changed K-Pop
Even if you've never heard their music, there is no escaping BTS, the South Korean boy band and global phenomenon that is one of Korea's most successful exports. Who are these guys? Why are they so popular? Why can't I stop starring at their perfect skin and colorful eyes? The BTS fandom is an army, and they're adding some powerful figures to their ranks.
via Vox
The Infamous Sochi Drug-Testing Lab Is Now a Gastro Pub
Remember that crazy drug testing scandal from the 2014 Olympics? Well good news! You can now get Meldonium cocktails and watch the World Cup @La Punto, the mashy pub where all that chemical tampering went down.
via NY Times
Immigrant Children Forcibly Injected with Drugs
This is horrifying. A new lawsuit claims that immigrant children held at a government contracted center we forcibly injected with drugs that made them constantly tired, afraid of people, and unable to walk. Children were even told that submitting to the injections was the only way to see their parents again.
via Reveal News
The Deported: A Q&A With Rachel Woolf
You know all the headlines, but who are the people who actually live through these deportation stories? What is it like being deported from a place you consider home?
via Roads and Kingdoms
Why Even Viral-Fundraising Skeptics Can Feel Good About Donating to RAICES
At this moment, the formerly obscure nonprofit RAICES has almost reached its $20,000,000 fundraising goal with more than 500,000 donators. This is usually the point where the FB skeptics chime in: "Can they really put all that money to good use?" The short answer? YES! Link this article to anyone who says otherwise, and donate here.
via Slate
Team Mash-Up is the brain trust of smart minds and savvy creators, that builds all the cool stuff you see here.