Mash-Up Round-Up: The New Religious Left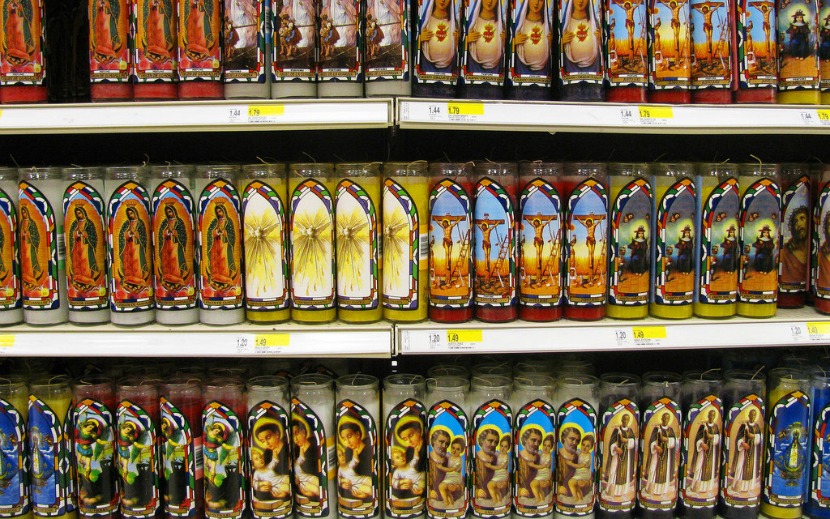 The week of April 1, 2017 was screaming while reading these emails; watching Aaron Sorkin discover that discrimination exists in Hollywood; and hoping for a future in which we hang out with pregnant giraffes and don't get eaten by spiders or pythons.
Mash-Ups in the News:
The New "Religious Left" Emerges As A Political Force
The new Religious Left: Offering sanctuary to asylum seekers, supporting LGBTQ rights, building interfaith progressive political alliances…we can get down with that.
via Reuters
Our weekly shout out to the value that immigrants create in the U.S. In one recent study, more than 50% of private companies had at least one immigrant founder. We also happen to be world renowned neurologists who save lives, just saying!
via Yale Insights
Asian Americans Saw More Movies Last Year Than Any Other Ethnic Group
What was that? Oh, Asian Americans saw basically twice as many movies as white Americans last year. This could be a good time to bring back #StarringJohnCho and put our beloved Ali Wong in every movie.
via The Wrap
You know that Mash-Up HQ is composed of 50% avocados and 50% rice, so, naturally, we are enthralled by this history of the Hass avocado. The Hass avocado tree was the first tree to be patented! All Hass avocados are descendants of this tree!
via Atlas Obscura
Schools In Affluent White Neighborhoods Start Carrying Heroin Antidote
In response to the opioid epidemic in the U.S., schools nurses are stocking naloxone, the heroin antidote, the same way they stock epi pens.
via New York Times
Black Women Share The BS They Put Up With At Work
"I'm a strong black woman. And I cannot be intimidated. I cannot be undermined. I cannot be thought to be afraid of Bill O'Reilly or anybody."
Our resistance hero Congresswoman Maxine Waters inspired an amazing conversation #BlackWomenAtWork about the bigotry that Black women face every single day.
via Huffington Post
What happens when a new neighborhood hotspot butts up against ancient talmudic law about competition? A battle for the heart of cool kosher pizza in Brooklyn. Yes, cool kosher pizza is a thing! WWRSD: What Would Rabbinic Scholars Do?
via NY Times
Meet: Instagram's Black Cosplay Queens
Do you know what cosplay is? It is this really amazing world of costume play where you dress up as characters from books and movies and comics and potentially interact with others in complex and ongoing imaginary scenarios. There are many levels of sophistication in cosplay, but these ladies are definitely doing something right.
via Black Girl With Long Hair
One of the key tenets of Quakerism is non-violence and peace. So what happens when you are a Quaker who is incredibly angry about the current administration and its policies? How do you reconcile that? This is a wonderful essay about what it means to have your values challenged and to find new meaning in them.
via On Being
The Associated Press Adopts Gender-Neutral Pronoun "They"
One of the ways that gender non-conforming folks are working to be acknowledged is in the pronouns that we all use. It's exciting that the style bible for journalists has officially adopted the gender-neutral pronoun "they." One small step towards equality!
via Smithsonian
Inspo of the Week:
Meet The Astronaut Who Is The Son Of Mexican Migrant Workers
Jose Hernandez would come with his parents to the U.S. to work on farms and then head back to Mexico after the season ended. His parents were big believers in education and they insisted he went to school, though he worked weekends and full-time in the summers. Now he is an astronaut at NASA. As he says, "Borders are a human-made concept."
via Now This
Team Mash-Up is the brain trust of smart minds and savvy creators, that builds all the cool stuff you see here.