Mash-Up Round-Up: Jokes Straight White Men Can't Say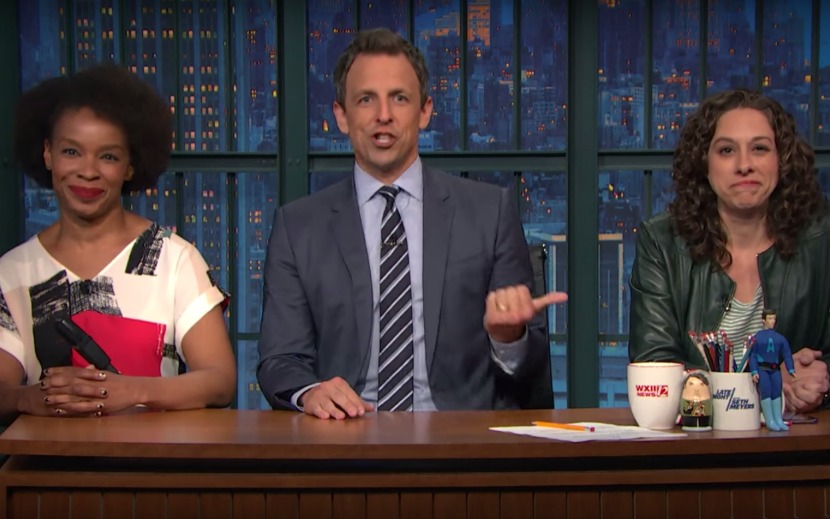 The week of June 18, 2016, was terrible. We love you. We did this and this to show our love. Because love is love is love is love is love.
Mash-Ups in the News:
We must learn each one of their names and the stories of our beautiful, young, Mash-Ups.
Juan, Cesar, Stanley, Eric. Every single one. About their families, their immigration stories, how they lived.
via NPR
It turns out we are all deeply interconnected.
via Washington Post
This week there is so much conversation about Islam: what it means to be Gay and Muslim; why it's so dangerous to single out and vilify Islam, especially when Christianity has a pretty dreadful history of violence too; and what it means to be part of a tribe. It's also Ramadan (Ramadan Mubarak, friends!) and we're super interested in learning about how, on the other side of this conversation, about Islam, companies are trying to win the pocketbooks of the large and growing Muslim fashion market.
via National Post
We love this Late Night segment where Seth Meyers has members of his writing staff tell jokes that in no way he could tell and that are so hilarious. Think a Black woman talking about her hair and swimming or a Puerto Rican lesbian telling some mean Home Depot zingers.
via Late Night with Seth Meyers
A few years ago, a study showed that American parents are significantly less happy than American non-parents. This is not true in many other countries and a new study explains why. It turns out there is a direct correlation between happiness and the societal and governmental support provided to new parents. So, say, in Norway where there are excellent parental leave policies, parents are much happier than non-parents. Oh, and basically all Norwegians (parents and non-parents) are happier than Americans.
via Slate
This hits very close to home at Mash-Up HQ as we are in the middle of a glasses hunt. According to those who study such things, "a low nose bridge and high cheekbones make it difficult to find glasses that sit on the face properly." This explains so much! And now people are starting to make more "Asian Fit" glasses. Once again, make us things that work for us and we promise to spend money on them.
via Mic
This moving story discusses the journey of going from dating someone and learning that they are undocumented, but not really processing it, to becoming completely enmeshed in the world of immigration reform to a citizenship ceremony. You might cry.
via Christianity Today
There are so many highs and lows on the internet. A high this week was when Trump told his rally attendees that they should "ask the gays" who was better for them as President. And, well, the gays really made AMAZING things happen when #AskTheGays started trending on Twitter.
via Chicago Tribune
As we've, ahem, aged, we've become much more sensitive to being hungover. The idea of finding drinks that won't give you a hangover? We're in. Other important service announcements: Pickle juice in a can and Relationship contracts.
via NBC News
Team Mash-Up is the brain trust of smart minds and savvy creators, that builds all the cool stuff you see here.