Mash-Up Round-Up: You Too Can Join the KKK!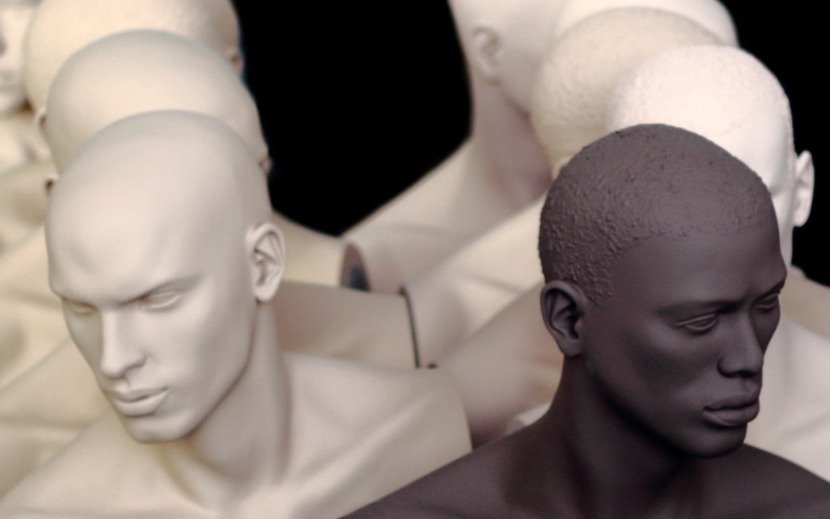 The week of November 15, 2014 was: the Kardashian butt that broke the internet and watching videos of the world's cutest sea otter pup on repeat.
With gratitude to our veterans. We celebrated Veterans Day by rereading this incredible essay by our friend Matt Ufford. We recommend you do too.
Mash-Ups in the News:
Por supuesto! If you speak more than one language your brain is stronger, you are a better problem solver, and you might even be able to fend off dementia better than someone who doesn't. We wonder if Spanglish or Korenglish count as languages.
via Quartz
"White supremacy is the old Klan. This is the new Klan." Our eyes just crossed into themselves and may never return to normal. What would Clayton Bigsby say?
via NPR
What do you say to friends who are adopting a child from a different race when you know what they need to hear? Interesting piece about being realistic about the complexities of transracial adoption.
via The Toast
PSA on how to deal with the volume and enthusiasm when you have Latinos in your life. Sometimes the answer is "duck and cover."
via The Flama
We think a lot about becoming American, but becoming French…that actually feels almost impossible. Can you ever get the Parisian swagger? Do you have to be born with it?
via The NY Times
Just skip to number 10. Trust us.
via Buzzfeed
Nine Black leaders from tech have an open discussion about race in Silicon Valley. Very refreshing.
via Fast Company
There's a lot of ground to cover here. 1) Kosha Dillz? Oy. 2) ISIS has nothing better to do then to target a Jewish rapper? 3) Kosha Dillz. This be cray.
via LA Weekly
This map shows the intersection of which states you can both get high and get gay married. Alaska FTW!
via Vox
Long Read: I Thought Wealth Would Shield My Kids From Racism, and I Was Wrong
Originally published in the Princeton alumni magazine, this moving article by a wealthy, uber-educated lawyer explores the rules he set for his kids in order to protect them from mistreatment. Rule #4: Never leave a shop without a receipt, no matter how small the purchase, so that you can't be accused unfairly of theft.
via Washington Post
Guys, kimchi milk is NOT delicious. We are reminded of that as this couple, an Australian wife and her Korean husband, explore food, culture and marriage and realize that they need a separate kimchi fridge.
via KoreAm Journal
Team Mash-Up is the brain trust of smart minds and savvy creators, that builds all the cool stuff you see here.