Sobbing Over Our Past Lives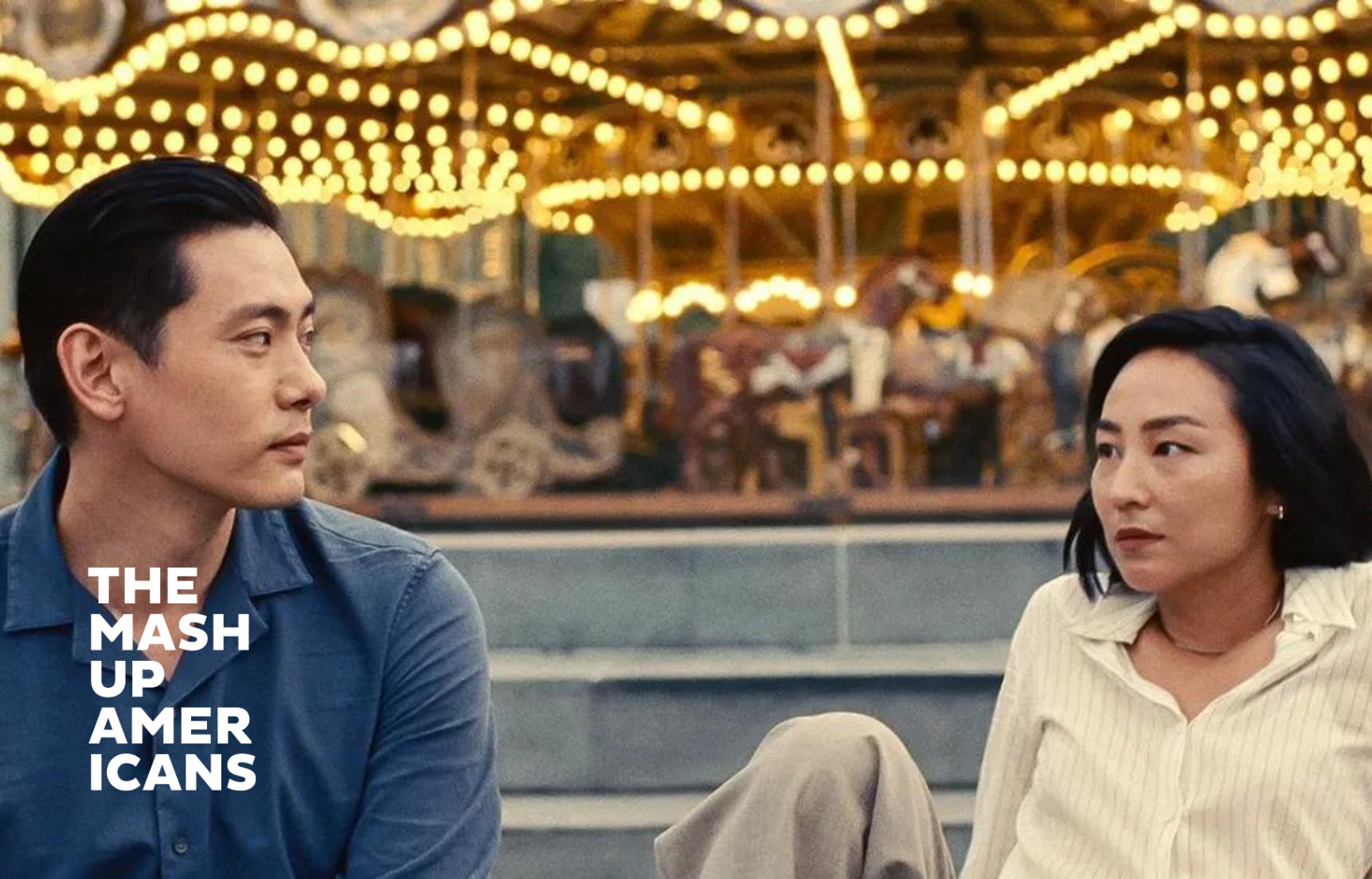 This Week In Mash-Up America
The week of June 24, 2023 was digging through our old Pyrex; this owl; and laughing at the absolute dumbest numbnuts on the internet.
Sometimes you find a kimchi recipe, sometimes a kimchi recipe finds you. And how lucky are we that Randall Park has shared his homemade kimchi recipe with us. Time to get funky, y'all. 
Mash-Ups In The News:
Is The Army's New Tactical Bra Ready For Deployment?
NEW YORKER
Developed with the feedback of 18,000 bra-wearing soldiers, it's black, fire-resistant, and a good opportunity to explore the history of military fashion. 
White Supremacist Renounces Beliefs After Taking MDMA In Study
INSIDER
MDMA doesn't have a political agenda, but it might help you connect with feelings of love and empathy for those around you. 
Greta Lee Has Been Waiting For A Film Like 'Past Lives'
NYLON
If you watch good TV, you'll recognize Greta Lee. Here, she reflects on her new movie Past Lives, which explores the mash-up questions of loss and identity, pasts and futures, home and departures.
The Largest And Fastest Religious Shift In America Is Well Underway
NEW YORK TIMES
Just a half-century ago, nearly all Americans had some kind of religious affiliation. Now, we're mostly in the "nones" category, and no theological tradition, age group, ethnicity, political affiliation, geographic location or income bracket has escaped the great American dechurching.
The Greatest Hospitality Story Ever 
LONG READS
"Truly great service demands profound selflessness and integrity. That isn't teachable. Money affords luxury, but even the most obsequious service rarely makes guests feel seen. That's because transcendent hospitality is a more profound connection, earned through mutual respect and an equitable exchange of sacrifice for appreciation."
The Transgender Family Handbook
THE CUT
144 suggestions, from trans young people and their loved ones, that parents and families may find helpful. It's like a group chat with dozens of members, sharing resources, shopping guides, info for hormones, and much more. Plus, everything to know about gender-affirming care.
A Push To Save North America's Chinatowns
BLOOMBERG
From Honolulu, Boston, LA, Montreal, and fourteen other cities, advocates met in Vancouver for the first Chinatown Solidarity Conference to share their challenges with racism and gentrification in Asian communities.
Is It Time To Do Away With "Good Taste"?
ARCH DIGEST
What is "good taste"? An exclusive visual message for those who know the language? Is it owning your aesthetic choices with confidence? What about comfort and joy?
'Completely Unique' 2,700-Year-Old Rock Carvings Discovered In Sweden
ART NEWS
The deep carvings were made by striking stones against the granite rock to reveal a brilliant white underlayer — that would have been visible for several miles.
Inside The AI Factory: The Humans That Make Tech Seem Human
THE VERGE
It may be hidden behind a thin curtain, but the gleaning tech myth of an autonomous AI future looks a lot more like the human labor (and exploitation) we know too well.
The Dangerous Allure Of Residential School Denialism
THE WALRUS
Informed by the testimonies of thousands of Indigenous survivors, settler Canadians have been grappling with an awareness of the residential school system and its legacy. But, a swelling tide of resentment is leading some to dangerously downplay the atrocities of the system.
Bad Bunny Conquered The World. Now What?
ROLLING STONE
Benito Antonio Martínez Ocasio has experienced the life of global megastardom, with all the Coachella performances, tabloid attention, internet outrage, and cabroneria that comes with it. Now, it's his year of roots and resting.
How South Korea Puts Its Food Scraps To Good Use
NEW YORK TIMES
Food waste is one of the biggest contributors to climate change, and around the world most of the 1.4 billion tons of food thrown away each year goes to landfills. But not in South Korea, which banned food scraps from its landfills almost 20 years ago. 
Team Mash-Up is the brain trust of smart minds and savvy creators, that builds all the cool stuff you see here.