Mash-Up Round-Up: We Are So Ready for Eddie Huang.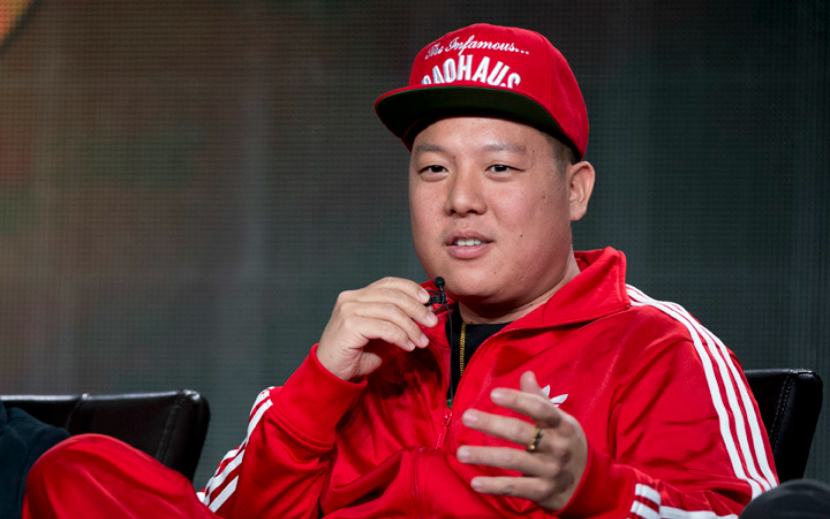 The week of January 17, 2015 was: fighting bropropriation, taking so many lazy long showers, and tracking literally every goat in America.
Mash-Ups in the News:
Aziz Ansari took Rupert Mudoch to task for being a hypocrite. The internet ran with it.
via Buzzfeed
We agree! You are the hero, Gina Rodriguez. Plus, who doesn't love a telenovela?
via The Guardian
Once again with the fluidity of race.
via Washington Post
The focus on SATs is shifting who is accepted to CUNY schools, specifically making it harder for Blacks and Latinos.
via The Atlantic
Your gringo friends can learn to love spicy food! It just takes practice.
via NPR
It's the least diverse Oscars since 1998. We're guessing that this is a reflection of an academy that is 94% white. And, of course, that more stories need to be made that reflect America today. (See Jane the Virgin.)
via Hollywood Reporter
Bulgogi pizza? YES. Ranch dressing pizza? Ok, we could get down with that. Strawberry and pickle pizza? Yikes.
via Roads and Kingdoms
People are ready, Eddie! Fresh Off the Boat, based on Eddie's memoir, premieres next month. Eddie is blowing up a lot of people's spots on his Mash-Up mission. Oh and, as if to prove his points, reporters are asking questions about chopsticks, so that's cool.
via Vulture
French Jewish immigrants from Northern Africa moved to France for safety reasons and now many find it's time to move again.
via Wall Street Journal
Team Mash-Up is the brain trust of smart minds and savvy creators, that builds all the cool stuff you see here.