Mash-Up Round-Up: Sex Recession + Jewish American Princess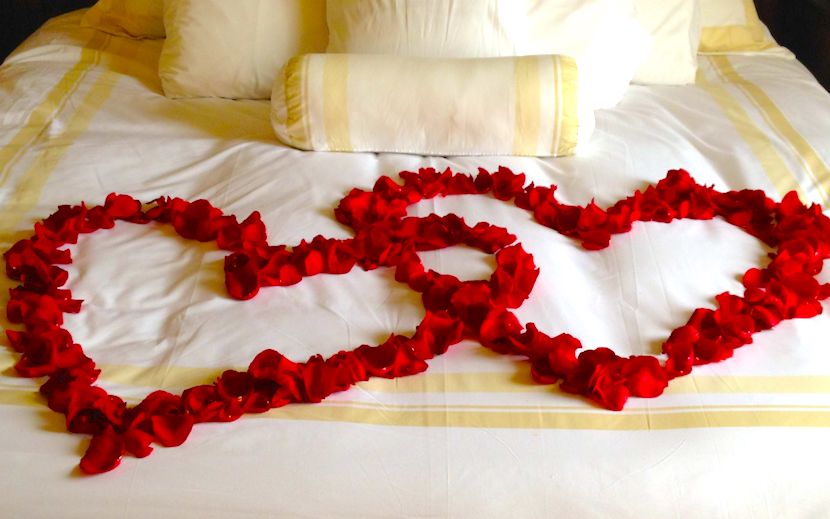 The week of December 15, 2018 is watching Jason Momoa haka on repeat; being aghast at criminal nuns; and sigh. Friday, we're in love.
Why Are Young People Having So Little Sex?
With hookup culture, dating apps, and free birth control, our culture has never been more tolerant of sex. So, why are we now in a sex recession? Is it laziness? Helicopter parents? Are we too isolated from each other? Too self conscious? Or maybe internet porn and self love are just too good these days.
via The Atlantic
Trump Moves To Deport Vietnam War Refugees
After backing away from the policy months ago, the Trump administration is resuming its efforts to deport protected Vietnamese immigrants — many of them having fled the country during the Vietnam War for their safety and the safety of their families. Every previous administration has considered this off limits.
via The Atlantic
The Dangers Of Mothering While Black
As a Black woman in America, protecting your children and yourself is no simple task, not when sitting on the floor in a seatless waiting room ends with prison time and separation from your baby. The criminalization of Black parents and the lack of compassion for Black mothers is an epidemic.
via The Cut
This High School Senior Invented A Device That Detects Contaminated Water, And It Could Save Lives
From founding "Empowered," a nonprofit for high school girls pursuing STEM, to the invention of a device that could save lives around the world, Anjali Chadha is our current Gen Z Mash-Up Hero™.
via Pop Sugar
2019 Prediction: It Finally Sinks In That Some People Aren't White
Goal for 2019: Think critically about all the op-eds, think pieces, and current event reports you'll be reading — who do we mean when we say "we"? Journalism is getting more mashy, but in 2019 we all need to remember that a world of only white people is not the world we live in.
via Nieman Lab
Reconsidering The Jewish American Princess
She wore Uggs, Juicy Couture sweatsuits, Abercrombie shirts, straightened her hair, and you def weren't invited to her bat mitzvah. How do we unpack the JAP (Jewish American Princess) stereotype, and what can we learn from her and the way we treat her?
via Vox
Workers Are Ghosting Their Employers Like Bad Dates
Thank u, next. People have started treating their current and potential jobs like their Tinder matches, disappearing without even a text, never to be seen or heard from again.
via Washington Post
Regina King On The Power Of Black Women's Hair
"That's your armor, your costume…It's not like we [black women] don't have hair. We're not wearing wigs because we don't have hair. It's just … I am leading with how I want you to receive me. I'm handling business."
via Huffington Post
Proposed Rule Could Prevent Immigrants From Receiving Healthcare
The proposed "public charge" rule could prevent immigrants from receiving legally-accessible public benefits like Medicaid, public housing, or food assistance to feed their family. Favoring wealthy immigrants, this would be another nail in the coffin for the American Dream as poor immigrants are abandoned in a cycle of poverty and illness.
via Elle
Former Gymnast Rachael Denhollander Wins Sports Illustrated's Inspiration of the Year Award
Denhollander was the first woman to publicly accuse Larry Nassar (former Michigan State and USA Gymnastics doctor) of sexual assault, leading the way for more than 300 women to make their own statements and put the monster in prison for good.
Denhollander: "Unless the new organization is populated with people who are willing to stand up and say: 'This is wrong'…we're just going to end up with another organization that repeats the same problem."
via Sports Illustrated
Team Mash-Up is the brain trust of smart minds and savvy creators, that builds all the cool stuff you see here.