Mash-Up Round-Up: White Supremacists Wear New Balances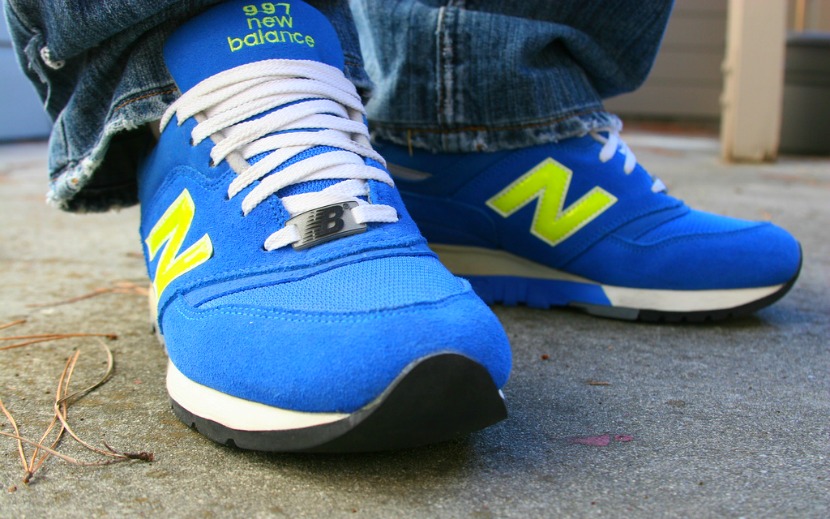 The week of November 19, 2016 was #thanksobama, for real; never buying New Balances, the shoe of white supremacists; and since we can't get a rezzie at Noma, planning a trip to Everest Base Camp.
Mash-Ups in the News:
A sorority at Tufts University unanimously accepted a transgender woman among their ranks, despite being told to "hold off" by their international chapter. Baylor University students, professors and staff walked a Black woman to her classes after she was pushed and called a racial slurs on campus. University of Michigan allies formed a protective circle around Muslim students who wanted to pray on the campus square. Stay gold, kids.
via Huffington Post
Sweden Sets Up Hotline To Report Incidents Of Mansplaining
Scandinavia, never change! Just when we think all is lost, the Swedes have set up a Mansplaining Hotline, where women can dial up gender experts to discuss their encounters with mansplaining in the workplace and how to challenge that behaviour. We predict busy signals.
via New York Times
Trump Surrogate Raises Specter Of Japanese Internment Camps
Carl Higbie, a Trump surrogate and spokesman for a Trump PAC, claimed that Japanese internment camps in the U.S. during World War II set "legal precedent" for the Muslim registry long-touted by the Trump campaign. Not that he would intern people, of course, but you know, it would be totally legal if he did. Yup.
via Think Progress
Fake News Outperformed Real News This Election Cycle
By the end of the election, fake news had surpassed real news in traffic and attention, just one of many ugly outcomes of this season's political theater. Google is starting to take responsibility for this ridiculousness by cutting off the ad revenue for fake news sites, rendering them essentially worthless, while one prominent fake news writerapologizes for making President Trump a reality. But he can't take all the credit, since Snopes is pointing fingers at all publishers. Take note, Zuckerberg.
via Buzzfeed
Twitter Suspends White Supremacist Accounts
Twitter is finally cracking down on harassment, and what better way to start than with accounts run by the alt-right? While those neo-Nazi tweeters are crying "censorship," the rest of us can rest easier knowing that white supremacists aren't winning everywhere.
via Politico
Tracking The Rising Tide Of Hate Crimes
Hate crimes are increasing at a terrifying rate, but the government still doesn't have a good way to keep track of these attacks. Having this data documented accurately and thoroughly is essential to being able to see patterns, understand what is happening in our communities, and (hopefully) effectively stop it. In addition to the trackers in this article, our friends at Ushahidi are making real-time maps detailing the violence. Stay safe, fam.
via Propublica
American Muslims And Jews Come Together
In the wake of Trump's appointment of anti-Semitic, anti-Islamic, white supremacist and generally terrible human Steve Bannon as chief strategist, the Islamic Society of North America and the American Jewish Committee banded together to form the Muslim-Jewish Advisory Council. The group aims to combat anti-Semitism and Islamophobia, celebrate the contributions of Jews and Muslims to American civic life, and push for expanded rights for religious and ethnic minorities. Stronger together.
via Upworthy
A 40-Year Friendship, Forged By Busing
Imogene Drummer, a Black woman, and Mary Linehan, a white woman, worked together as transitional aides when Boston began desegregating its public schools in 1974. Drummer would ride the bus with Black children to the previously all-white South Boston High School, while Linehan awaited their arrival and calmed the tensions of the thousands of protesters angry about desegregation. Their lifelong, and public, friendship has become an enduring symbol of interracial solidarity in the face of legislative and social tumult.
via The Atlantic
Russian Millennials Love Vladimir Putin
Young Russians want stable families, reliable jobs, and to return to when Russia was, well, great, again. Lots of insights into young voters here, though young Americans might not be so easily persuaded by rhetoric: Only 37% of American voters aged 18-29 voted for Putin's BFF to be leader of the free world.
via National Geographic
PSA: How To Call Your Senator And Congressional Reps
You want to make a difference politically? These google docs include phone numbers, scripts, and even a calendar for how to most effectively have your voice heard on specific issues by your representatives to the federal government. Not sure who your reps are? Look them up here.
via New York Magazine
Team Mash-Up is the brain trust of smart minds and savvy creators, that builds all the cool stuff you see here.