Mash-Up Round-Up: Breakfast Around the World is Better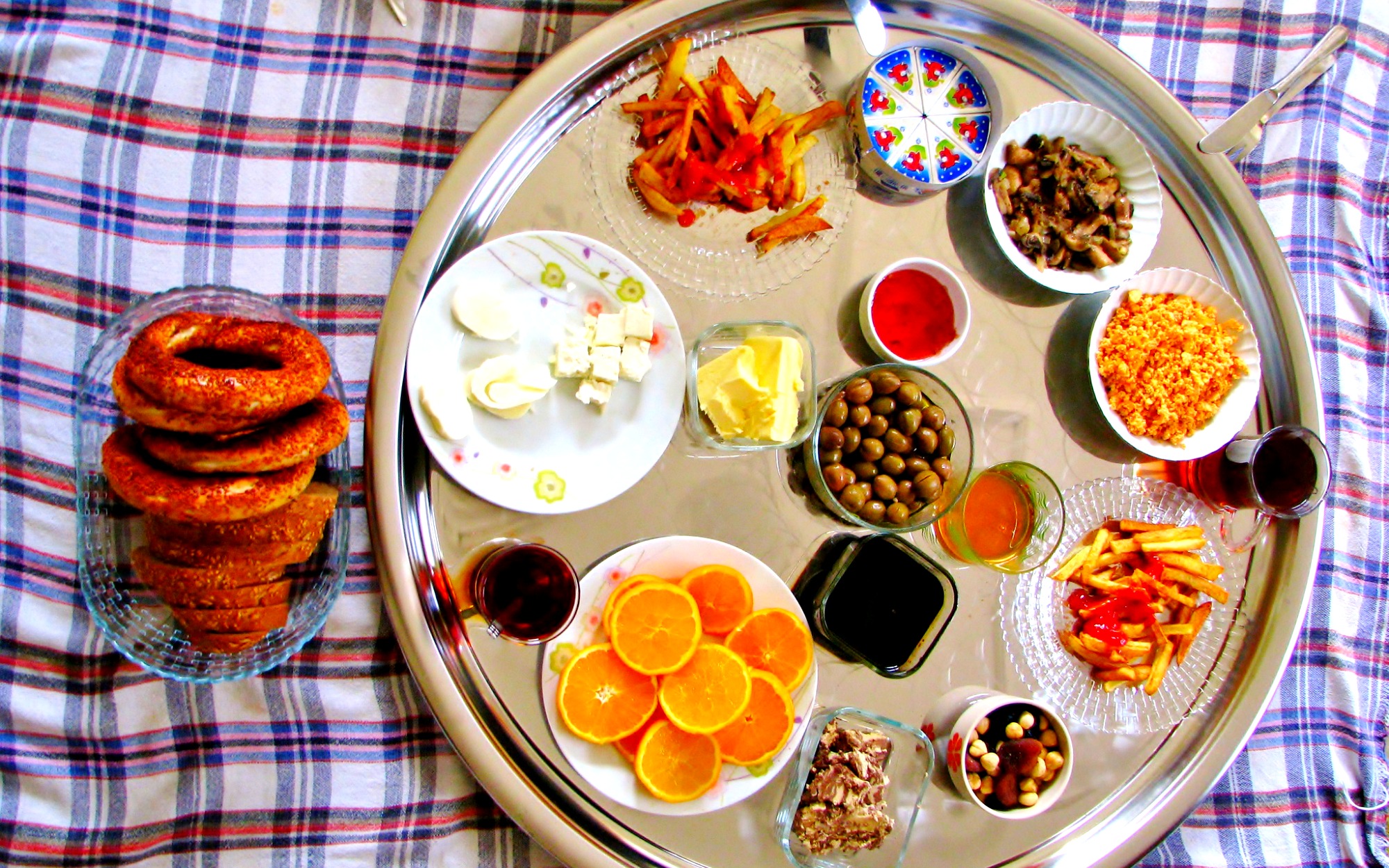 The week of October 11, 2014 was: kangaroo boxing in the suburbs, no big deal; being glad for flush thrones; and The White House using emojis to "talk" to Millennials.
Mash-Ups in the News:
Should You Talk to Your Child in a Different Language?
We (and most of the evidence) say go for it. Grab the bull by the balls. Also, kids are very smart and amazing.
via Slate
What Kids Around the World Eat for Breakfast
To be clear: yogurt, eggs, olives, cucumbers and feta > Lucky Charms. Turkish Breakfast FTW.
via NY Times
Silicon Valley: The Color of Money
It turns out that if you're the wrong color you don't get the money. Oh, and if you're a woman, getting paid less money is a superpower. Or something.
via Bloomberg View
The Virgin Mary Wins a Medal in Spain and Triggers a Lawsuit
A statue of the Virgin Mary won an award intended for police. Some people thought that was, well, not right.
via Wall Street Journal
Mash-Up Hero Worship: Sonia Sotomayor
New book on Tia Sonia and how she makes Clarence and Tony dance salsa with her, all while brilliantly doing her job. If you haven't read her memoir please do yourself a favor and read it now. You will cry like a Mash-Up baby.
via NPR
Smen is Morocco's Funky Fermented Butter That Lasts For Years
We'll put this next to our stash of ghee.
via NPR
The French are Confused by Bey and Jay
"Who are you?" asks the Frenchman watching Jay Z walk into the Louvre. "Why, I am the husband of a woman with a radio station thatonly plays her music." Jay should have answered.
via Jezebel
Must Listen: Serial, the New Podcast from This American Life
You. Guys. It's addictive. They are following one story for the whole season (thus the name). This season is about a murder in Baltimore, of one Mash-Up by another Mash-Up (or was it?!) and how the prosecutors used the cultural clashes against them and…just listen!
via Serial
We Always Did Like Nickelodeon
Wait, people like to see themselves reflected in their entertainment? Kids too?
via The Hairpin
Long Read: America's Underground Chinese Restaurant Workers
There are more than 40,000 Chinese restaurants in the US. They are staffed by immigrants through an elaborate network of agencies. You will not think about your food the same way.
via The New Yorker
Team Mash-Up is the brain trust of smart minds and savvy creators, that builds all the cool stuff you see here.