Mash-Up Round-Up: All Hail the Mexican Cooks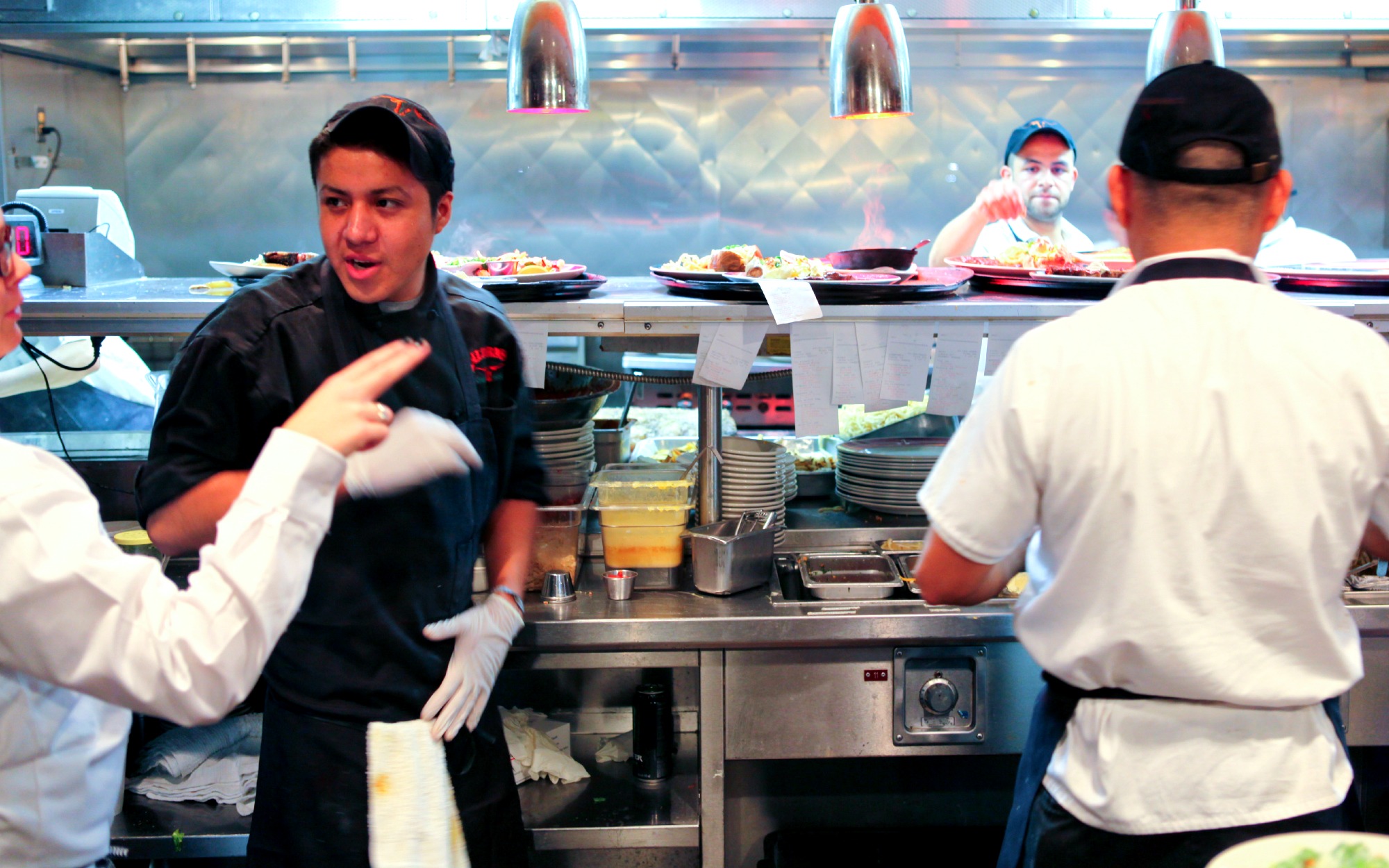 The week of March 7, 2015 was: stock photos of Vince Vaughn; getting our duang on; and laughing endlessly at this oldie but goodie: Finnish people with things on their heads. And, naturally, a ranking of all 37 contributors to "We Are The World."
Mash-Ups In The News:
Praising Orange County's Mexican Cooks
"The hombres y mujeres who work in the kitchen deserve more than the respect and acknowledgement we don't give them. They should be considered examples of what it means to be a true American: hard-working, relentless, fearless, innovative, passionate." Truth.
via OC Weekly
Aziz Ansari Gives Props to his Badass Immigrant Parents
"For someone in your family to just be like, you know…fuck [it] I'm tired of living in this village. Let's go move to America. I've seen photos online it looks dope." Aziz's new special came out March 6 on Netflix. Yay!
via Angry Asian Man
Prince's Middle School Basketball Photos Are Everything You Ever Wished For
5'2" and hanging with the jocks. Apparently he had a mean dunk.
via Huffington Post
Japanese Rapper Kohh Shows a Side of Japan That is Often Ignored 
The Japanese pop culture that we usually see is squeaky clean, but there's a serious dark side that's being explored through hip hop. Check it.
via PRI
Louisiana Has Its Own Language!
They call it "Franglais."
via KOSU
Conan Goes to Cuba and Learns Spanish
"Soy Ryan Gosling." Conan went to Cuba! Dios mio, it's too good.
via Team Coco
Americans Attempt to Pronounce Latino Names
Take it slow. Also, the accents are helpful guides (Duh.)
via Buzzfeed
Schoolkids in New York City to Get Muslim Holidays Off
For the first time public schoolchildren in New York will get Eid al-Fitr and Eid al-Adha off.
via NY Times
When Caribbean Immigrants Become Black
Many first-generation Caribbean Americans take pains to distinguish themselves from the African American community, but within a generation that can change.
via NBC News
Study: Lighter-Skinned Blacks and Hispanics Appear Smarter to White People
It's called colorism.
via VOX
Adoration of the Magi v. Wiz Khalifa
PSA: This is a tumblr you should follow. Holbein or Rick Ross? Hip Hop and the Renaissance.
via Tumblr
Watch: Holocaust Survivor Band! (More Cheerful Than It Sounds)
Because 89 years old is not too old to start a band.
via NY Times
Team Mash-Up is the brain trust of smart minds and savvy creators, that builds all the cool stuff you see here.