Mash-Up Round-Up: Eating Our Way Into Spirited Away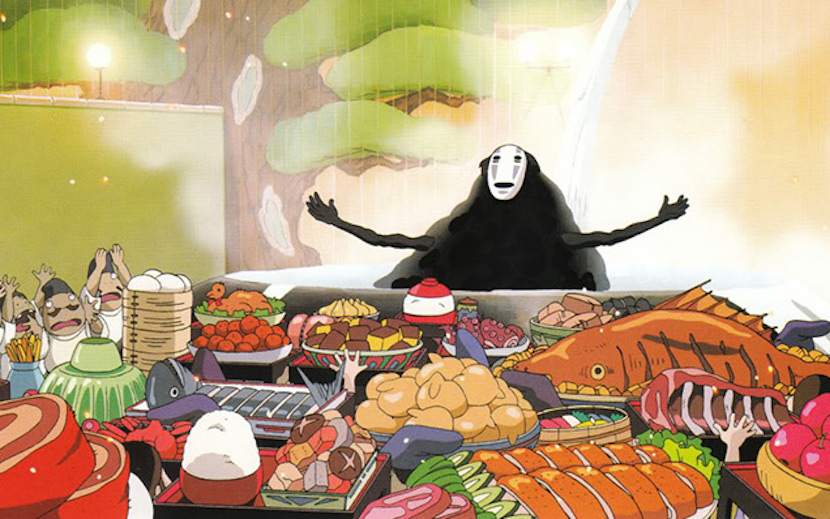 Mash-Ups In The News:
Success Comes With Its Own Heart Attack
The author of Salt, Fat, Acid, Heat and the host of the Netflix series based on the cookbook, Samin Nosrat, is the "Iranian American Martha Stewart." How is her fame and success treating her? What does she learn from her psychic? How does she tolerate a trip to Chuck-E-Cheese's?
via The Guardian
Rob Lowe: I Was My Sick Mother's Caregiver, Don't Underestimate The Stress Caregivers Face
To care for someone else, you must also remember to take care of yourself. MCM Rob Lowe knows what it's like for the 40 million Americans working as unpaid family caregivers, and he understands the mental, physical, financial, and emotional stress they face.
via USA Today
Eat All the Food From 'Spirited Away' In This Taiwanese Town
TBH Chihiro's parents stuffing their faces with Taiwanese sausages and then turning into giant pigs? Relatable. We just found out you can actually explore the world of Miyazaki's 'Spirited Away,' winding around the food stalls of Jiufen, and devouring the real-life cuisine that you thought only existed in animation.
via Munchies
Hula Dance Is Being Taught In San Quentin State Prison For Reform — And It's Working
"What I took away was a deep sense of connection with my ancestors. That helped me tremendously, spiritually."
Hula isn't just a dance — it's a spiritual practice. Inside San Quentin State Prison, a group of men find culture, home, belonging, and reform by participating twice a week in the hula program.
via CIRCA
Family Separation May Have Hit Thousands More Migrant Children Than Reported
As of December, the Department of Health and Human Services identified 2,737 children who were separated from their parents. Somehow, the already horrific situation is likely worse by thousands of children. The real number? "Unknown."
via New York Times
When You Factor In Family Duties, The Average Working Mom Works 98 Hours A Week
The average working mom has barely an hour to herself each day while the rest of her day is dedicated to other people. Mothers everywhere said, "yup, sounds about right."
via Working Mother
Seven Ways To Cook With Bacon Grease
We'll take any excuse to consume more bacony-ness, and these Southern chefs have given us seven! From stirring it into a sauce to baking it into some focaccia, there's no need to let that skillet grease go to waste.
via Garden & Gun
Young Trans Children Know Who They Are
"Children change their gender because of their identities; they don't change their identities because they change their gender."
When it comes to their own gender identity, trust kids to know when it's not a phase.
via The Atlantic
For Keeps, A Shop For Rare And Classic Black Books
Rosa Duffy has opened a bookstore that's more than a place to buy books — For Keeps is also a reading room for visitors to interact with history "that is often overlooked or placed in the bottom of the dollar bins at other bookstores."
via Atlanta Magazine
Sphen and Magic are the best parents in their colony — and their courtship will warm your heart.
via New York Times
Nancy Pelosi Tells Trump 'You Can't SOTU With Us'
"Was I aware that the president could be booted from the group chat like this? No. Am I learning more and more about governmental shade every day? Yes. Is it single-handedly reviving me? Absolutely. Nancy Pelosi muting Donald Trump using his own political grandstanding as an excuse is the kind of petty that will have me living a thousand more years like Ruth Bader Ginsburg."
Shout-out to Pelosi and our friend R. Eric Thomas for reviving us with this article.
via Elle
Team Mash-Up is the brain trust of smart minds and savvy creators, that builds all the cool stuff you see here.