Mash-Up Round-Up: Asian Parents Kiss!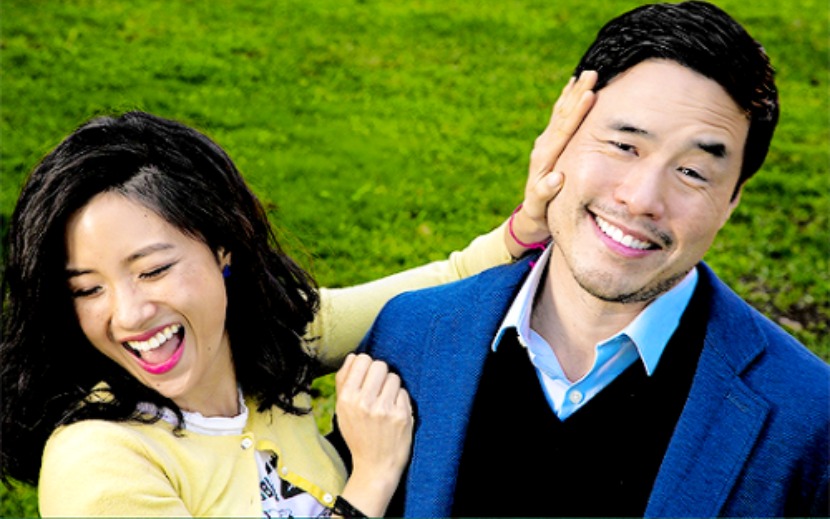 The week of October 10, 2015 was avoiding Halloween Whopper. Also, Kimchi, though not the edible kind, might cure cancer. Oh, and here's the best, most diverse vagina emoji for all your sexting needs. We're here to help.
RIP, Grace Lee Boggs. You have our gratitude.
Mash-Ups In The News:
The Mind-Blowing Act of Asian Parents Kissing on TV
Some of us at Mash-Up HQ have literally never seen our parents kiss. Yet another reason why the stereotype-breaking, affectionate, bickering, even sexual and flirtatious (!!!!) immigrant-parent relationships on shows like Dr. Ken and Fresh Off the Boat are so meaningful.
via Quartz
The Complicated Rivalry Between USMNT and Mexico
U.S. men's national soccer team will meet archrival Mexico in the CONCACAF Cup today. For intergenerational Mexican-American families, this begs the familiar question: Who the hell do you root for? And what does it all mean?
via Sports Illustrated
Dutch College Students Live in Nursing Homes to Save on Rent
Dutch college students teach their elderly housemates how to Skype and write graffiti; in return, they get free rent in elder care homes, shrinking the amount of student debt they take on while in university. Our halmunees woulda loved this.
via The Atlantic
Why the Kardashians Are the First Family America Deserves
So, Cosmo named the Kardashians the First Family of America, and the Twittersphere had a collective nervous breakdown. But here's the thing: Maybe the Obamas are our aspiration, and the Kardashians our reality? Oof.
via Very Smart Brothas
2015: The Year We Obsessed Over Identity
Culture is changing, and it is confusing and marvelous. Was 2015, the year of Transparent, Black-ish, Rachel Dolezal, and Hamilton, the year that our rigidly enforced gender and racial lines broke down? Well, maybe. And maybe not. Also, people are paying for consultants to find baby names that reflect their heritage, families, and quirks. Welcome to Mash-Up America!
via NY Times
Beirut: The World's Code Switching Capitol?
The simple act of ordering juice in Beirut often means using three languages: Arabic, French and English. This mash-up of languages is often referred to as "Lebanese mother tongue." We'll order in any language as long as we can get our fattoush on.
via PRI
Disney cast an actual Hawaiian teenager as the lead in their new Hawaiian movie and we are so happy! Auli'i Cravalho will play a Hawaiian princess opposite our boyfriend Dwayne Johnson's Polynesian demigod in Moana. Take note, Cameron Crowe, because this is how you really do aloha.
via People
Which American Nation Do You Live In?
A journalist divided America into 11 nation states based on regional cultures and social systems. It turns out that we didn't actually grow up in Chicago and L.A., but in Yankeedom and El Norte. Who knew?
via Washington Post
Our lady Oprah has hit her stride with OWN. Her goal? To create shows "where you see people of color in the ways you see yourself, no matter what color you are." THANK YOU. In other women-we-love news, unfortunately, Meryl Streep, you lose today.
via Variety
Gay, Korean, and Coming Out On Screen
Filmmaker Andrew Ahn explores how queer and Korean-American identities can mesh — or not — in films like Dol and Spa Night. Did you know there was a gay hookup culture in jjimjilbang? Us either.
via NPR
James Franco Has Bar Mitzvah, Becomes A Man
Wonder who he'll choose for his first champagne snowball? Mazel tov!
via Kveller
Team Mash-Up is the brain trust of smart minds and savvy creators, that builds all the cool stuff you see here.