Mash-Up Round-Up: Celebs In The Time of Coronavirus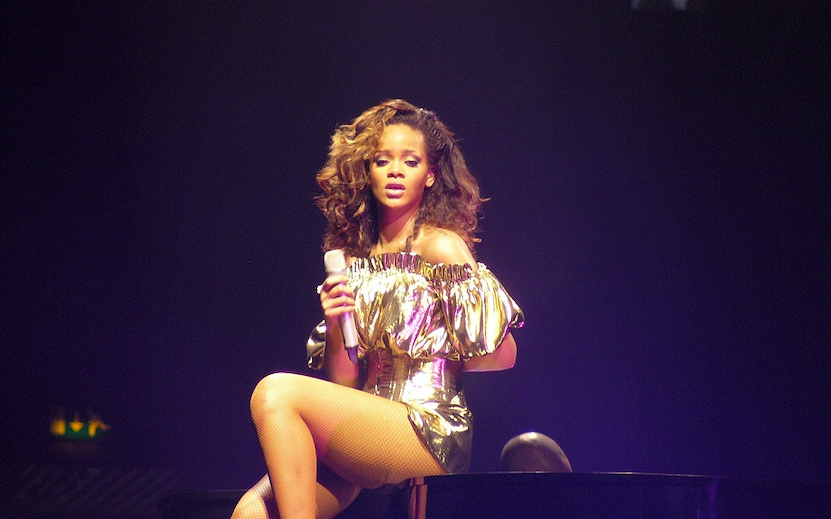 The week of March 28, 2020 was giving side eye to the four celebrity horsemen of the apocalypse while developing very strange feelings for America's New Governor, Andrew Cuomo.
Is this the end of celebrity culture as we know it? We hope so! And, so, below: Our only celebrities in the days of corona. We love you, fam. Stay safe out there.
Mash-Ups In The News:
Rihanna Donates Much-Needed Safety Gear To New York Hospitals
As New York State becomes the epicenter of the outbreak, Rihanna gets her own Cuomo Shout-Out for donating protective equipment to overloaded NY hospitals. AND is that a new Rihanna song we hear? Collabs count in the post-ANTI drought.
via Billboard
Comrade Britney Spears! Star Dalls For Strike And Wealth Redistribution
Our pop princess is also our comrade. Britney shared the wonderful words of writer Mimi Zhu to her 23.7 million followers, and we can't get enough of it.
via The Guardian
Chrissy Teigen Claps Back At Trump Calling Coronavirus Test "Invasive"
After taking the COVID-19 test, Trumpence claimed it was a little too uncomfortable for their liking. Chrissy Teigen and others ask if they've ever heard of a little thing called GIVING BIRTH? We. Need. More. Testing.
via Refinery29
Help, I'm Feeling Particularly Thirsty After Seeing Christopher Meloni Shirtless In A Kilt
Six-pack abs in his "quarantine kilt." You know you gotta see it.
via Buzzfeed
José Andrés: We Have A Food Crisis Unfolding Out Of Sight
Today an army of American cooks stands ready to serve our most vulnerable citizens, at a time when those cooks are themselves in desperate need of support. They are our food first responders. With the full support of the federal government, they can serve the many, while saving so many jobs.
America Eats Now.
via New York Times
Here's How Many People DJ D-Nice And Michelle Obama Got Registered To Vote With Their Online Dance Party
"We have FLOTUS in the house right now! What's up FLOTUS!"
Who needs The Met Gala when we can have VIP couch parties with Michelle Obama, Janelle Monáe, and about 61,000 other people? AND get registered to vote? Our kind of party.
via Billboard
BTS Postpones North American Tour Dates Amid Coronavirus Pandemic
The North American tour will resume one beautiful day, meanwhile fans in Korea are donating their ticket refunds to coronavirus relief efforts. To the tune of half a million dollars!!
via Hollywood Reporter
Team Mash-Up is the brain trust of smart minds and savvy creators, that builds all the cool stuff you see here.