Mash-Up Round-Up: Deep Canvassing + Nacho Origins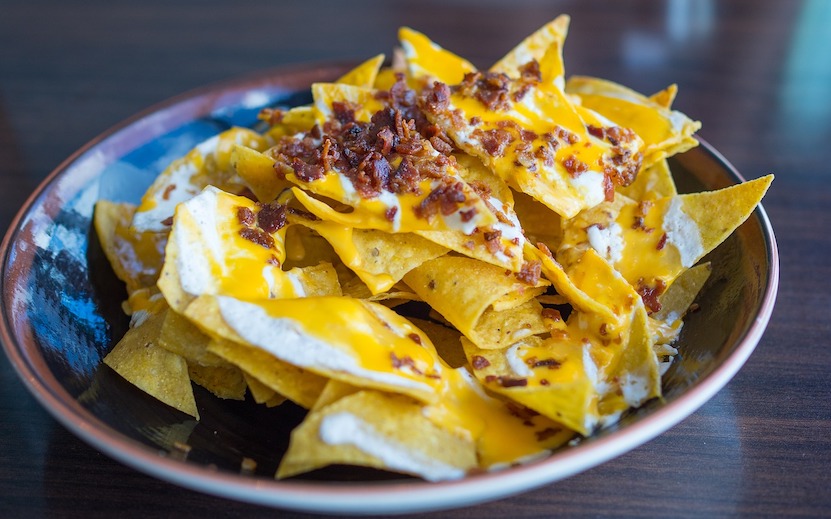 Happy Halloween! The week of October 31, 2020 was cereal reviews, giving Chrissy a great big hug, and honoring Mariah's wishes. 
Go vote today, or tomorrow, or Monday, and if you don't before then, DEFINITELY VOTE ON TUESDAY. If you voted by mail, track it here. Make your voice heard.
Mash-Up HQ is closing next week for some much needed rest and restoration, so we'll be back with our regularly scheduled newsletter on Nov. 14. We love you fam. Remember: Always leave room to let hope crash through the door. 
Mash-Ups In The News:
How We Got Trump Voters to Change Their Mind
Over 100 times more effective than traditional campaigning, People's Action deep-canvass program is about conversations of genuine listening and being heard. At their best, these 15-minute interactions are transformative experiences — for both sides of the phone.
Curious for more? Listen to People's Action director George Goehl talk about deep canvassing with Queer Eye's Jonathan Van Ness.
via The Atlantic
Pandemic Depression Is About To Collide With Seasonal Depression. Make A Plan
It's getting colder, daylight getting shorter, and we're still stuck at home during a global pandemic. If you relied on nice weather outside to feel good and stay connected, now is the time to plan ahead.
Schedule weekly calls with loved ones, find a way to exercise safely indoors, get a light box, and embrace friluftsliv.
via Washington Post
The Original Nachos Were Crunchy, Cheesy And Truly Mexican
In the border city of Piedras Negras, nachos were birthed in 1943 with a man named Ignacio, no cooks in the kitchen, and a group of American women looking for a drink and a bite to eat.
via NY Times
Why Beauty Brands Have Been Teaming Up With Video Games
Pop-up shops have been replaced by pop-up islands in Animal Crossing. Sample makeovers at MAC replaced with The Sims character customization. Video games have become our escape to new lives and new worlds, but the brands will always find you.
via Allure
When you communicate with someone, who else could be listening in? End-to-end encryption services like Signal are nonprofit, run on donations, and are trying to give us the privacy we take for granted.
via New Yorker
Are Asian Americans The Last Undecided Voters?
"The fact that Asian Americans across the political spectrum can offer their success stories as quintessentially American, regardless of how far right or left they are, speaks to the malleability of Asian American identity…nearly two in five Asian American voters aren't registered as either a Democrat or a Republican. They are the mythical 'undecided voters.'"
via New Yorker
The Erasure Of Arsenal's Mesut Özil
Mesut Özil, Arsenal Football Club midfielder, tweeted a public denunciation of China's treatment of the Uighurs and the complicit silence of everyone else. From his tweet to 10-months later, Özil finds himself erased.
via NY Times
Donate To An Abortion Fund Right Now
You know what happened this week. If you're worried about Amy Coney Barrett, and you should be, now is the time to protect the right to choose.
via The Cut
Team Mash-Up is the brain trust of smart minds and savvy creators, that builds all the cool stuff you see here.