Mash-Up Round-Up: Surgeon General Dances Bhangra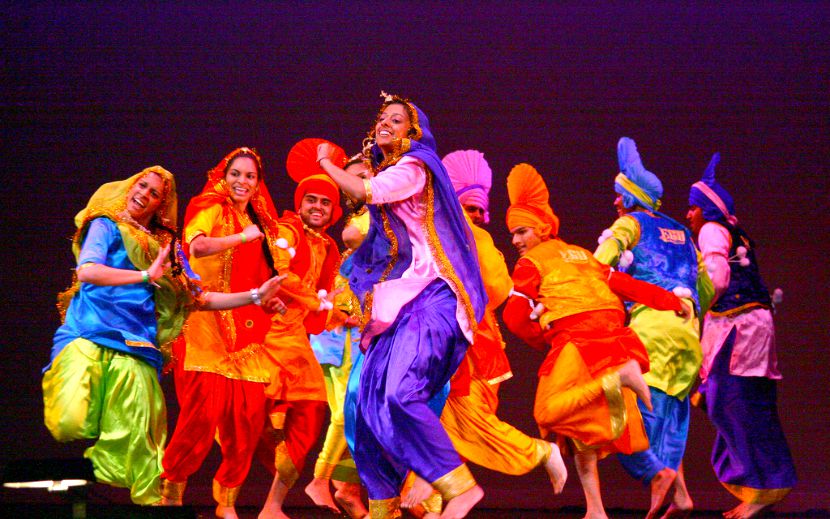 The week of August 1 was: admiring this incredible (!)nae nae; signing up for Team Drake; wishing a happy baby to the Chan-Zuckerbergs; and helllooo, emoji porn.
Oh, do you think it's hot where you live? Unless it's 160 degrees, stop your whining.
RIP Cecil. We'll miss you.
Mash-Ups in the News:
Following recent studies by the American Society of News Editors and CJR that showed dismal progress in the hiring of diverse journalists, our friend Tanzina Vega asked why. See co-founder Amy's response, as well as those of other prominent Mash-Up journos, including Jay Caspian Kang, Gene Demby, and more.
via CNN
An Ultra-Orthodox man stabbed 6 revelers at Jerusalem's Pride festivities. This very man was just released from jail for doing the same thing 10 years ago. We just can't.
via Tablet Magazine
In the San Gabriel Valley, cities that were traditionally white have become majority Asian. That means grocery stores are changing hands and some neighbors are having a hard time adjusting.
via LA Times
Oh boy is Vivek Murthy charmante. Dancing bhangra to Bruno Mars. Being "the nation's Jewish mother."
via The Aerogram
The editor of a Houston magazine didn't even notice the ad in his new magazine that featured a family with a Black dad and a white mom and their kids, because it was so normal…and then he got a few racist complaints. So he was all, "Bye Felicia" to the whiners.
via Washington Post
A Serb and a Croat fell in love in middle school. Then their worlds blew up. Then they found each other again. Then we cried.
via NY Times
If his name is Jorge, don't call him George. Unless he asks you to.
via Chalkbeat
Mo Rocca has a Cooking Channel show called "My Grandmother's Ravioli." Here's an interview with one of the grandmothers about making matzo ball soup. Are all Jewish bubbes named Ruth?
via WNYC
Sorry aunties. Your fresh delicious chapatis may no longer lure us to your homes now that we have a roti machine.
via Wall Street Journal
In Japanese, "age-otori" means to look worse after a haircut. So glad there's a word for this.
via The Internet
He's seven feet tall and so's his dad, but no one else in his hometown in Punjab is anywhere close.
via SB Nation
Wonderful essay on what it's like being an Arab character actor in Hollywood.
via GQ
This Hasid, Gedalya, is all about love. He just loves dogs. He's really wise about integrating into the secular world while also being part of an ultra-religious community. Also, he thinks cats are assholes and we agree.
via Gothamist
Team Mash-Up is the brain trust of smart minds and savvy creators, that builds all the cool stuff you see here.