Mash-Up Round-Up: Indian Instapot + Aging Languages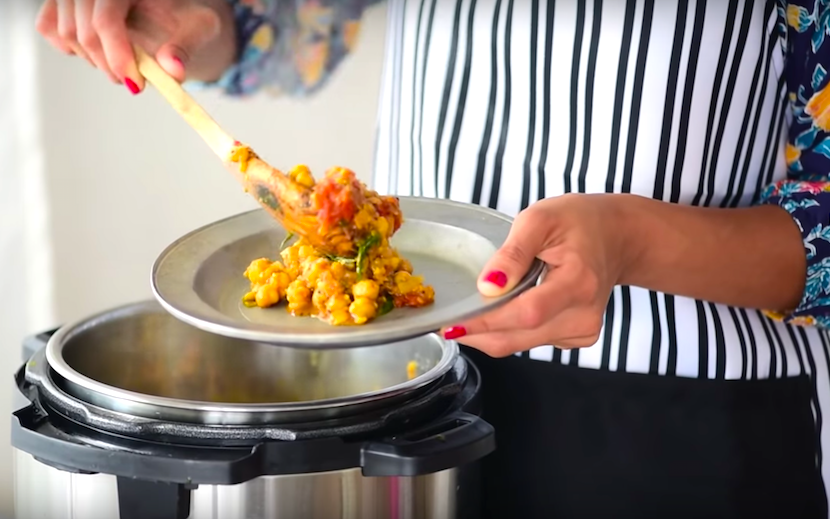 The week of May 18, 2019 was donating to reproductive justice and women's health organizations across the nation. Abortion rights are women's rights are human rights. Here's where we're giving money.
Spark | PlannedParenthood | Yellowhammer |
Feminist Women's Health Center | Women Engaged | Sister Song | Abortion Funds | Emerge America | Emily's List | Run For Something | DLCC
Writing Asian American Stories Back Into History Books
Do you remember learning about Vincent Chin in your U.S. History classes? Neither do we. Advocates like Julia Wang and Kathy Lu are working to change that for our kids and theirs.
via NBC
The Pot Of Greens That Moves Across Continents
Food historians like Michael Twitty and Fred Opie continue teach us the genealogy and origins of food we take for granted. This time: collard greens. "This is really the story of adaptation…And I think that's what African-Americans have done—African-Americans found this wonderful thing that looked as close as they could find to the bush greens back home."– Fred Opie
via Taste Cooking
How Some Words Don't Stand The Test Of Time
From MLB renaming its "disabled list" to the "injured list" to thinking twice about calling Avengers: Endgame "insane." Languages evolve, and sometimes those changes change how we think about the world and the people around us.
via CJR
14 lives lost in Florida 12 months ago. How many lives have been lost since then? See the headlines and stories since Parkland, and see how everything, and nothing, has changed.
via Miami Herald
Breathing In Mexico City Is Now Like Smoking Six And A Half Cigarettes A Day
The 4,425 wildfires in Mexico this year have caused air pollution so bad that leaving your house is a health risk. That's 4,425, almost 100 a day, just so far this year.
via QZ
Madhur Jaffrey Gets Real About The Instant Pot
Are we finally gonna get an Instant Pot? Depends how much mashiness it can handle. Luckily, the O.G. of Indian cookbook authors is teaching us how to master the pot, and we might be making room on our kitchen counter.
via Bon Appetit
Gen X. The "X" containing everything this gen loves, hates, is, and isn't. "The Real World," pagers, Lenny Kravitz, Keanu, 1994 — jump into the time machine to see the past, present and future of the babies born 1965 to 1980.
via New York Times
Helena, The First City To Remove And Replace A Confederate Monument
"A Loving Tribute to Our Confederate Soldiers" to the "Sphere of Interconnectedness," engraved with words in English and Native languages. Native-American lawmakers pushed to remove the old monument in 2017. Now, it's an opportunity to reflect our future rather than our past.
via City Lab
Is There A Connection Between Undocumented Immigrants And Crime?
Nope.
via The Marshall Project
Meet The Female Gamer Taking The Male-Dominated World Of eSports By Storm
Kim Se-yeon is 19. Known by her screenname "Geguri." Born in Daejeon. Zarya Main. Overwatch legend. We understand half of these things (guess which half) but it's enough to know she's better at gaming than us and all the bitter white boys in Ohio.
via Time
Team Mash-Up is the brain trust of smart minds and savvy creators, that builds all the cool stuff you see here.