Mash-Up Round-Up: Chalk Talk + Microdosing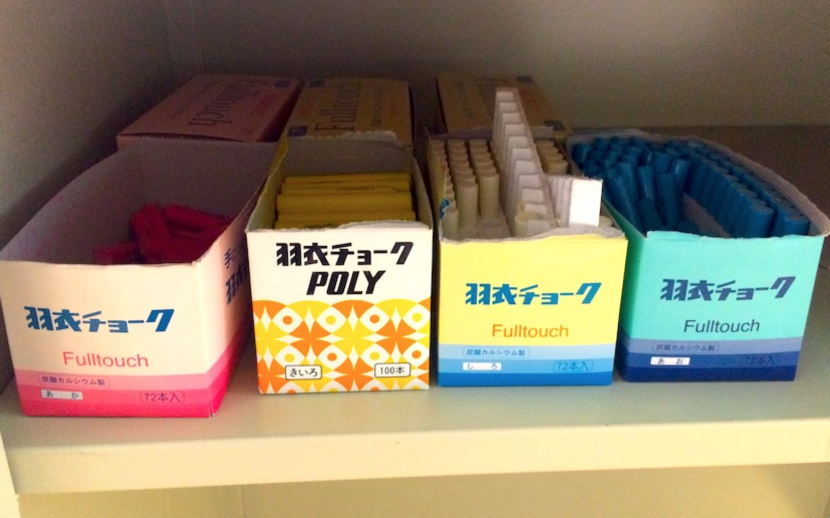 The week of May 11, 2019 was microdosing at playdates (what, everyone's doing it); visiting dinosaurs; and buying the f*cking latte.
Mash-Up In The News:
One of the best kept secrets of the math world, Hagoromo chalk, originally made in Japan, is nerdiest holy grail we've ever heard about. We honestly might get in on this math stuff if it means we can use chalk made from "angel tears."
via Great Big Story
Caster Semenya: "I Am A Woman And I Am Fast"
A committee of white men telling a Black woman that she must change her body in order to be considered a woman. Nope. "Certain bodies are never allowed to be female, are never allowed to be women, are never allowed to just be…What I think this comes down to is, Caster's faster than white girls and she made them cry."
via Vox
Opioid Addiction Drug Going Mostly To Whites, Even As Black Death Rate Rises
An opioid addiction can be greatly helped by treatment drugs like buprenorphine — but there's a paywall that keeps out the people who need it most.
via NPR
Nearly Half Of White Republicans Say It Bothers Them To Hear People Speaking Foreign Languages
AKA Nearly half of white Republicans would not enjoy a family dinner at our house. Alternate headline: 100% of Mash-Up HQ Is Bothered By Hearing White Republicans Say Anything.
via Washington Post
Percentage Of Americans Who Never Traveled Beyond The State Where They Were Born? A Surprise
We can't imagine our lives without travel — but for lots of people in the U.S., even leaving your state isn't an easy trip. How many people don't have the time, but want to go? How many people don't own luggage? How many people have no interest in going anywhere?
via Forbes
One of the most comforting and Vietnamese dining experiences in the world is at the house of Kim Kim Dao in Sofia, Bulgaria. What began as a way to share her food and culture with friends and neighbors, grew to become a bustling hub of mashiness.
via Saveur
Digital Divide Persists Even As Lower-Income Americans Make Gains In Tech Adoption
Not everyone has a smartphone and not everyone has internet, but even fewer are able to afford both. For lower-income households, smartphones are sometimes the only online connection they have — not the most helpful for kids doing homework or adults looking for jobs.
via Pew Research
Newer, younger generations are more radically left-leaning than the older generations (hence, our congressional reps). Gen Mash-Up is coming y'all, and we're not going down without a fight.
via The Atlantic
Sandra Bland Filmed Her Own Traffic Stop And The Video Has Just Been Released
Sandra Bland's arrest and death took place nearly four years ago. We're only seeing this footage now. Say her name.
via Buzzfeed News
A Child Caged On Capitol Lawn, Marks The First Anniversary Of Trump's Family Separation Policy
We will not stop until families are united.
"As a mom, as an immigrant, as an activist as a citizen of this country and the world, I think it's absolutely abhorrent that our government, our administration, would literally rip thousands of children from their parents…We have to continue to remind people of where we are and what the Trump administration has done and that we cannot be complicit in this moment." – Paola Mendoza
via Newsweek
Team Mash-Up is the brain trust of smart minds and savvy creators, that builds all the cool stuff you see here.