Mash-Up Round-Up: Oy! Orthodox Jewish Drag Queens!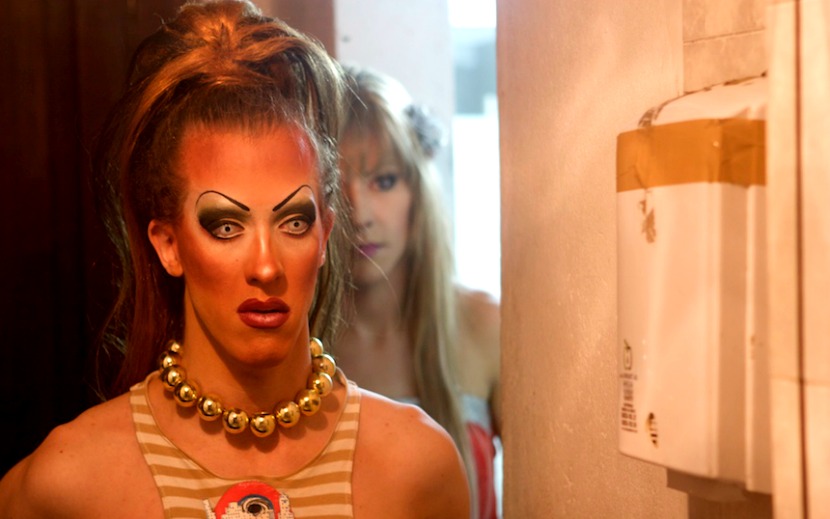 The week of March 14, 2015 was: the best Valentino runway, ever; being glad we don't live in Cape Cod; and definitely downloading this app. We deserve it. Also, this thing about Christians Against Dinosaurs. This we probably deserve, but don't understand.
RIP Sam Simon. Thank you for making us laugh, for so long, but not long enough. Fuck cancer.
Mash-Ups in the News:
Mash-Up Italy! Sikh immigrants have taken over the hard work of the Italian Grana Padano cheese making tradition, and now their kids are getting college educations and may move on from the industry. Circle of Mash-Up life!
via Scroll.In
"It's like America has been hitting the 'ignore update' on our computer for hundreds of years." One in eight Guamanians is a veteran. A quarter of Guam's land is U.S. military bases. Oh, but they can't vote for President and they get the least support for vets of any state in the country.
via Last Week Tonight
After these kids at Oklahoma exposed themselves for being ignorant, racist creeps, some light! Howard Dixon was the fraternity chef for more than ten years and upon losing his job, a group of people started a fund to help him through the transition.
via Huffington Post
Oy gevalt did you know that cross dressing isn't kosher? And there's a party called the High Homo Days. We sure love a good punny drag queen.
via The Guardian
Investing in a pipeline of schools, including historically Black colleges and universities. Very big. Very exciting.
via Fortune
Fascinating story, deeply disturbing read.
via Gawker
Japan has recently started opening up to international cuisines and Middle Eastern food is taking it by storm! Hummus in Shibuya, duh!
via JTA
While we don't believe anyone should be using selfie sticks, if you must, here's a review of all the best sticks out there.
via The Wire Cutter
A stunning essay about living on the margins as a gay man in Jamaica, about codeswitching, and about doing you.
via NY Times
Team Mash-Up is the brain trust of smart minds and savvy creators, that builds all the cool stuff you see here.