Mash-Up Round-Up: Fall of La Croix + Claudia Kishi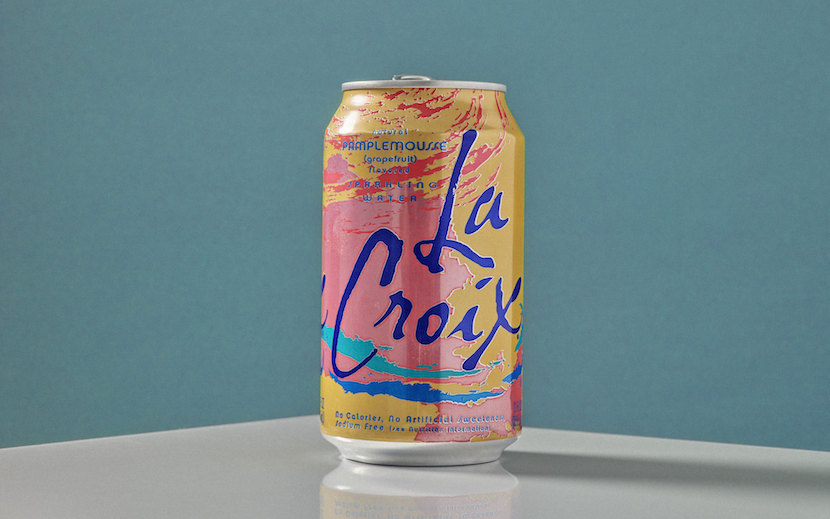 The week of June 1, 2019 marks the end of the millennial love affair with La Croix; we honored Claudia Kishi; and maybe we tried to curb our online shopping, just a little bit, for our brain's sake.
Mash-Ups In The News:
The Racial Wonderland Of Aladdin's Genie
Animated Genie, Broadway Genie(s), Live Action Genie — the greatest character in Disney's Aladdin is a blue showstopping shapeshifter, but he isn't exactly "raceless." We won't make you see the live action remake (it was okay!) but this article is a must-read.
via Vulture
Robert Smith's Real Gift To Morehouse
He's paying all the student debts of Morehouse's Class of 2019. He's helping over 1000 students receive paid internships. And his gifts don't come without teaching: "Each of us will be measured by how much we contribute to the success of the people around us….True wealth comes from contributing to the liberation of people."
via The Atlantic
Census Citizenship Question Was Meant To Aid Whites And GOP
New documents suggest the Trump Administration added a new citizenship question to redistrict voting areas in overtly racist and partisan ways because of course they did.
via Huffington Post
What if They Made A Dirty Rom-Com About People Who Looked Like Them?
Always Be My Maybe is a romcom written by and STARRING Ali Wong + our very close friend Randall Park. We have been awaiting this movie our entire mashy lives. It's literally got everything, including some awk autobiographical origins and the greatest scene in cinematic history.
via New York Times
These Doctors Risked Their Careers To Expose The Dangers Children Face In Immigrant Family Detention
Dr. Scott Allen and Dr. Pamela McPherson have become whistleblowers, exposing the horrifying health and safety conditions experienced by children in our country. In their own words:
"Detention of innocent children should never occur in a civilized society, especially if there are less restrictive options, because the risk of harm to children simply cannot be justified."
via CNN
Owners Of Noah's Ark Replica Sue Insurance Company Over Rain Damage
This made us LOL. The bible's ark survived rain for 40 days and 40 nights. Kentucky 's replica was not so lucky.
via Forward
Many In Chinatown Have Never Tried Its Most Popular Restaurant, So I Brought The Food To Them
With four-hour wait times and $12 sandwiches, Howlin' Ray's in LA's Chinatown is out of reach for many of its immigrant neighbors. This changed when Frank Shyong (our Mash-Up To Know), brought the elusive chicken to their homes for them to try, enjoy, and judge for themselves.
via Los Angeles Times
How Cuban Chinese Refugees In Puerto Rico Built A Life On Ice Cream
The Cuban revolution sent a wave of Cuban Chinese immigrants across the water, "los Chinos de Puerto Rico." The result was quintessential mashiness in dishes like mofongo, black pepper steak, and most of all, ice cream.
via San Francisco Chronicle
Team Mash-Up is the brain trust of smart minds and savvy creators, that builds all the cool stuff you see here.