Mash-Up Round-Up: Sean Paul + #Unfairandlovely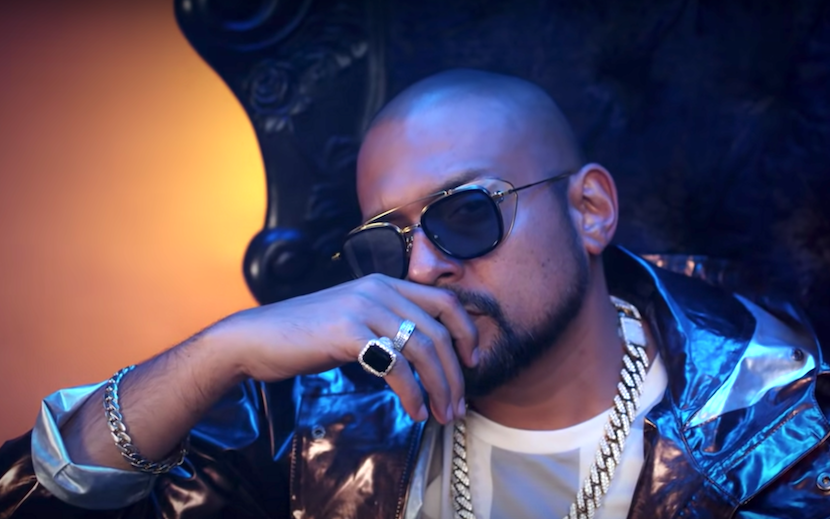 The week of June 29, 2019 was exploring a 3,000 calorie meal at Bubba Gump Shrimp Co.; Jake Gyllenhaal singing the praises of our dude Sean Paul; and yet another Kim Kardashian West absurdity. The antidote? Sexy menswear.
Children Shouldn't Be Dying At The Border. Here's How You Can Help.
The cruelty and inhumanity of this situation can't be ignored. There's abusive parentification, with children forced to take care of other children, eight-year-olds taking care of toddlers. There's the father and daughter, desperate for a better life, who drowned at the border. There are concentration camps, far over capacity.
How can we help? We can speak up for immigrants. And we canpost their bail. We can leave water outside our doors. We can make the effort to donate diapers, toothpaste, and blankets — even if they might be rejected.
Yewande Komolafe's 10 Essential Nigerian Recipes
Recipe writer Yewande Komolafe asks whose culture is reflected in her food, and where she fits into that question herself. From jollof rice to beef suya and puff puff, these are recipes you shouldn't live without.
via NY Times
How Racial Gerrymandering Deprives Black People Of Political Power
If a minority-party favored candidate can win when 30 percent of voters in the district are minorities, what's the harm in legislators packing the district up to 50 percent minority-party voters? Look around at the surrounding districts for the answer.
via Washington Post
#Unfairandlovely: A New Social Campaign Celebrates Dark Skin
The hashtag is comes from the very popular Indian skin-lightening cream, "Fair and Lovely." This campaign is shouting to the world that dark is beautiful, and colorism is cancelled.
via BBC
The Classist, Sexist Reasons Critics Keep Latching Onto Alexandria Ocasio-Cortez's Service Background
A.O.C. says it herself: "It's as though they think being a member of Congress makes you intrinsically "better" than a waitress. But our job is to serve, not rule."
via Eater
How Straight Parents Can Raise Kids To Be Allies, During Pride Month And Beyond
Our kids will be our greatest gen yet, we just have to give them the opportunity to learn. Pride is a perfect chance to teach, learn, listen, have fun, and take action. And remember it doesn't stop after June!
via Washington Post
'Bread Is Practically Sacred': How The Taste Of Home Sustained My Refugee Parents
For Aleksandar Hemon's parents, food is joy, food is other people, food is an existential necessity, and food is a complex system of knowledge. Food is something that never changes and never stays the same.
via The Guardian
How Chinese Food Fueled The Rise Of California Punk
In the restaurants of 1970s Chinatown, you'd find families eating their dumplings while the ceiling shook above them. Punk is mashy, and mashiness is punk. Oh, and don't forget about how mashy food fueled grunge, too.
via Topic
For Korean-American Young Adult Novelists, Korean Pop Culture Is A Touchstone
You know who was listening to Kpop and watching Kdramas in the U.S. before everyone else? Korean Americans!! Now we've got a new gen of YA novels and novelists who reflect their own adolescence and the mashy kids growing up today.
via NBC News
INSPO
---
Supreme Court Blocks Adding Citizenship Question To Census For Now
MSNBC
The Trump Administration's explanation for why they put the question on the census was ruled INVALID. Not the last we'll hear about this, but we'll take it!!
Team Mash-Up is the brain trust of smart minds and savvy creators, that builds all the cool stuff you see here.