Mash-Up Round-Up: 'That's the Whole Point of Apartheid, Jerry'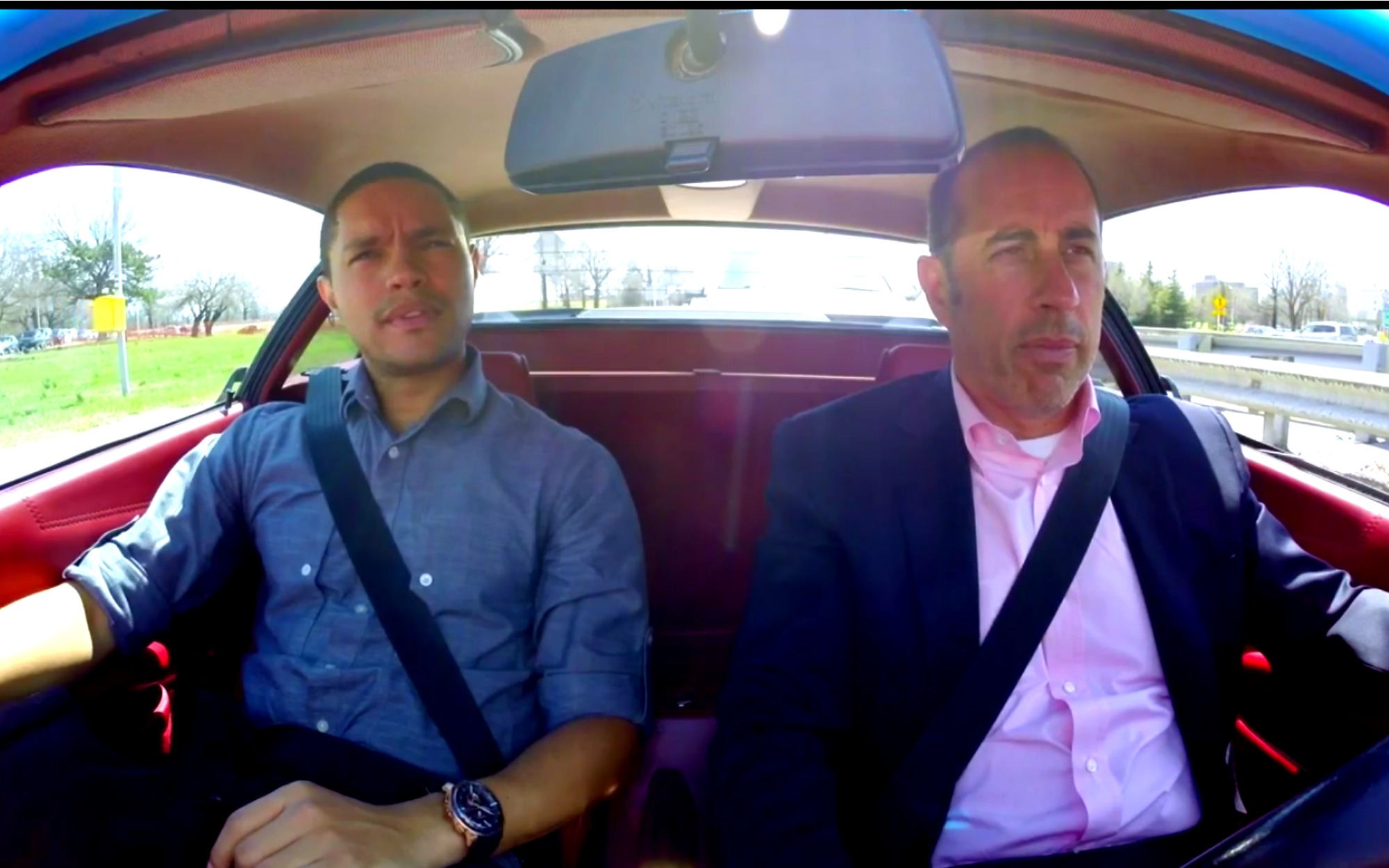 The week of July 11, 2015 was screaming "USA!" and then crying when Abby Wambach kissed her wife; desperately trying to get our hands on Shake Shack's chicken sandwich and failing; and still watching this video of Channing Tatum voguing. Still. On repeat.
A huge, happy congratulations to our friend Michelle Collins, who was named as the newest host at The View!
Mash-Ups In The News:
The Mixed-Up Brothers of Bogota
Please say you guys remember our favorite 80's movie, Big Business, where Lily Tomlin and Bette Midler play two sets of identical twins who are switched at birth and then run into each other. This is the REAL LIFE VERSION. In Colombia.
via NY Times
L.A. Times Hires A Reporter to Cover Black Twitter
Brilliant move by the L.A. Times in finding people where they are. You know that Black Twitter is a thing, right?
via Poynter
Obama Loves Chicago House, Duh
Prez sent a video message to Chicago dance music fans to wish them well at the 25th anniversary of the Chosen Few Picnic, which celebrates the deep history of Chicago house. We love surprises, so we like this.
via Your EDM
Mash-Ups are Tall and Smart, Says Science
Studies show that kids of genetically diverse parents are more intelligent and taller. In other news, genetic diversity does not affect blood pressure. Bummer.
via Independent
Being 12: "People Think I'm Supposed to Talk Ghetto, Whatever That Is."
Watch 12-year-old New Yorkers talk about race and identity.
via WNYC
How KPCC Grew Its Latino Audience in Los Angeles
By investing in journalism that reflects the community they cover. Smart move.
via Current
Coates: "In America, It Is Traditional to Destroy the Black Body—It Is Heritage."
Ta-Nahisi Coates writes a letter to his son about his physical relationship to the world as a Black man. It is extremely powerful.
via The Atlantic
In the Persian World of 'Ta'arof,' Making Offers that Will Be Refused
Ta'arof is the Persian art of etiquette, and it basically means fighting over paying the bill because you should never let someone else do that. Oh, and you are supposed to say no when someone offers you something, even if you want it.
via LA Times
Every Single Word Spoken By a Person of Color In … 
An actor took Hollywood movies and edited them down to every single word spoken by a person of color. For Wedding Crashers, that's 40 seconds! This is astonishing and probably avant garde.
via Tumblr
New Daily Show Host, Trevor Noah, on Comedians in Cars Getting Coffee
"That's the whole point of apartheid, Jerry." It's truly brilliant.
via Comedians in Cars Getting Coffee
Latinos Outnumber Whites in California
As of this week, California has 14.99 million Latinos and 14.92 million non-Latino whites. Como se dice, bienvenido a Mash-Up America.
via LA Times
This woman grew up believing she was white, until it was revealed at age 27 that she has a Black father. She explores the mutability of identity. It reminds us of this movie.
via Chronicle of Higher Education
Muslim Groups Raise More than $30K to Rebuild Black Churches
Mash-Ups unite.
via Mashable
The Hasidic Witch Doctor's Chinese-Herb Menopause Cure
Mash-Up medicine y'all! Going through premature menopause and want kids? See this Hasidic naturopathic doctor.
via Tablet Magazine
Team Mash-Up is the brain trust of smart minds and savvy creators, that builds all the cool stuff you see here.