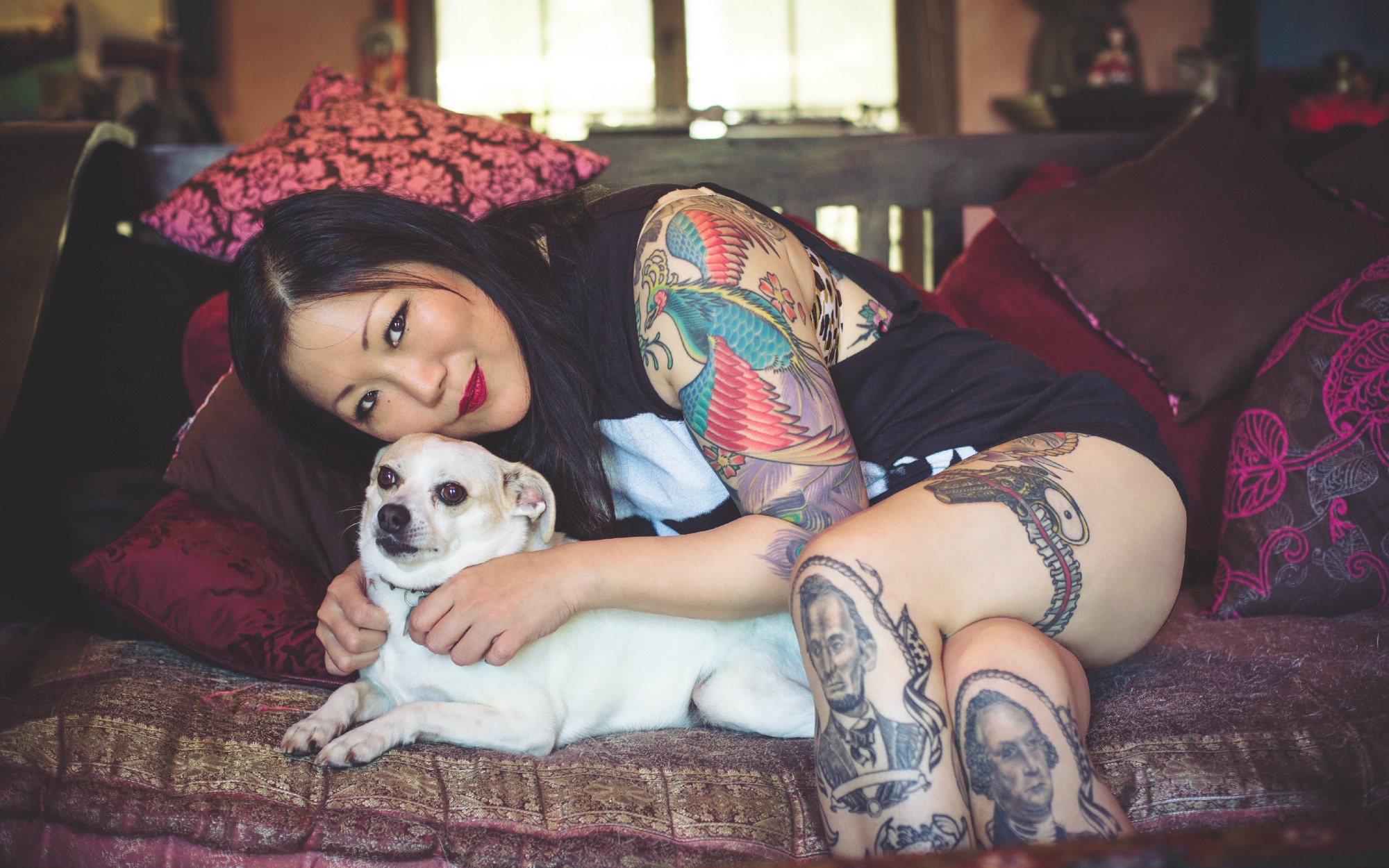 Today on our podcast, we talk to the one and only Margaret Cho.
The Korean-American Mash-Up Margaret Cho is undoubtedly a pioneer among pioneers. She is a comedian, singer, songwriter, artist, and activist, and that hardly begins to describe her. She invited us to her home to hang with her dogs, dish on Joan Rivers, and get real on why it's funny when she mocks her mom and what she thinks about the kimchi at Whole Foods. They say you should never meet your heroes, but they were wrong about Margaret Cho.
For more on Margaret's current projects, buy tickets to PSYCHO, listen to "Kill My Rapist," and watch "Tooken."
Oh, and have you ever wanted to know what a sculpture of Joan Rivers made of the trash from female comics looks like? We're here to oblige. By the amazing Jason Mecier. Yes, that is Phyllis Diller's Lanacane.
We're in your ears, yo. Subscribe!
Listen to "To Margaret Cho We Go," and subscribe to our new podcast on iTunes, download on your favorite audio app, or just keep coming back here.
This podcast is produced by American Public Media and Southern California Public Radio, KPCC. It is supported in part by an award from the National Endowment for the Arts. To find out more about how the NEA grants impact individuals and communities, visit www.arts.gov.
Team Mash-Up is the brain trust of smart minds and savvy creators, that builds all the cool stuff you see here.