Podcast Ep 27: Who Gets To Tell What Joke?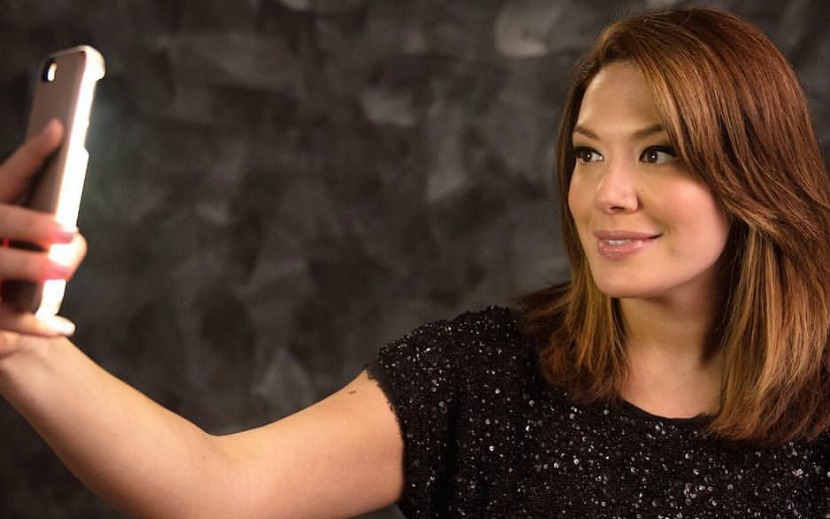 Who Gets To Tell What Joke?
Michelle Collins, the Hungarian-Israeli-Jewish-American Mash-Up you know from After Paradise and The View, sits down with Amy and Rebecca to talk about her love of Martin Lawrence, getting slapped silly when she got her period, and why she doesn't make certain jokes — but it's totally cool if other people do. Well, certain other people. It's complicated!
Michelle Collins And Her Comedic God, Martin Lawrence:
Michelle Collins On Being Asian, Maybe:
I come from all Hungarian people. We originated in the Carpathian Basin, in Asia. That's why I look slightly Asian. Which is my favorite thing — when people ask if I'm half Asian, I weep with happiness. My grandmother looked really Asian. I remember once, my mother called me up to ask, "Is Ann Curry Asian?" And I was like, "Of course she's Asian." And my mother says, "God, she looks exactly like my mother." So my grandmother looked like Ann Curry. Long story short, my family's Hungarian and Jewish.
Michelle Collins, The Young Shamash:
What Makes Michelle Collins Laugh:
What Makes Us Laugh At Mash-Up HQ:
Listen to "Who Gets To Tell What Joke?" and subscribe to our podcast on iTunes or on your favorite audio app like Stitcher or TuneIn. Or just keep coming right back here.
We're in your ears, yo. Subscribe!
This podcast is produced by American Public Media and Southern California Public Radio, KPCC. It is supported in part by an award from the National Endowment for the Arts. To find out more about how the NEA grants impact individuals and communities, visit www.arts.gov.
Team Mash-Up is the brain trust of smart minds and savvy creators, that builds all the cool stuff you see here.