Podcast Ep 54: Finding Our People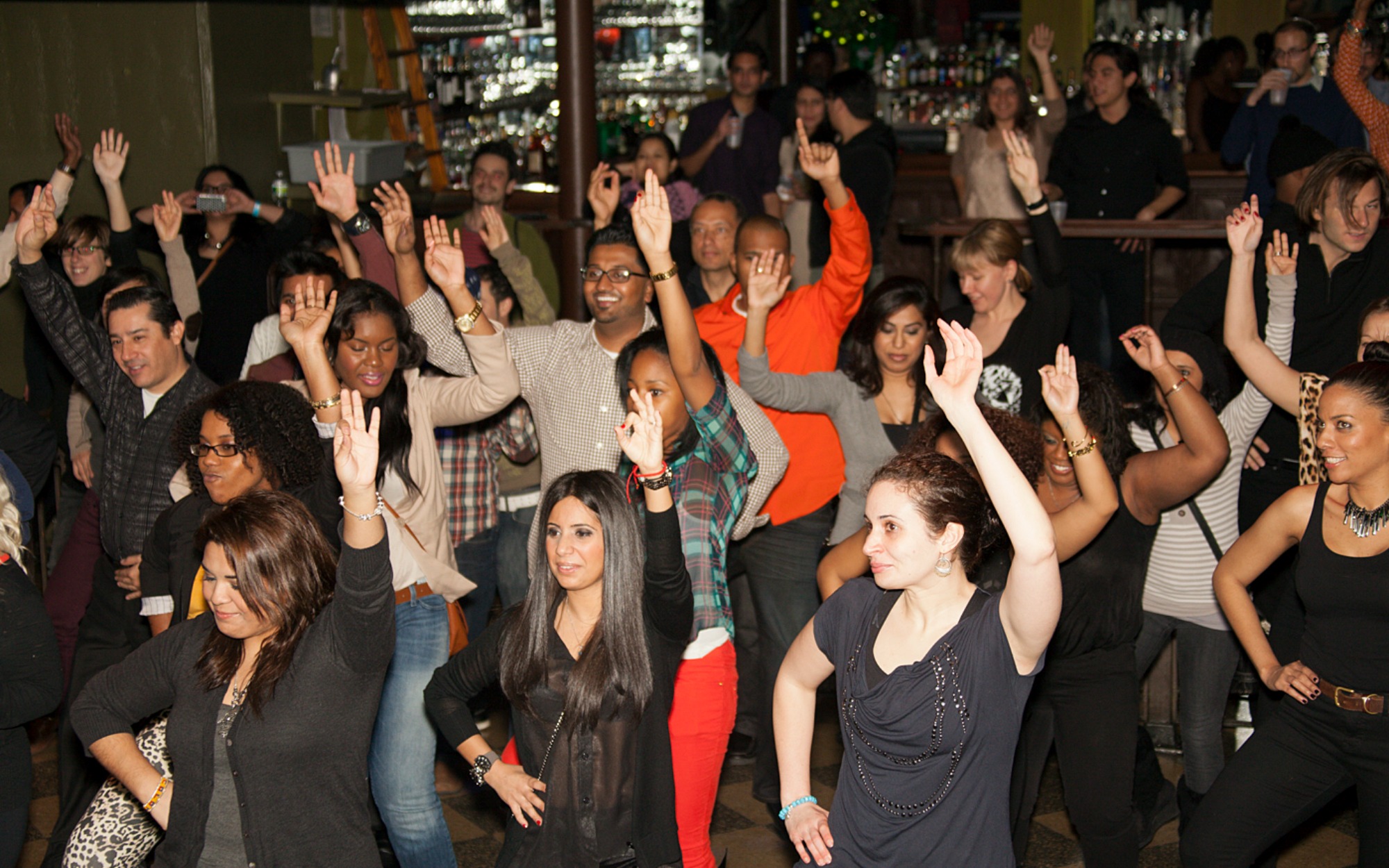 Part 2 of our Mash-Up journey: Finding Our People. Is it possible to say enough about how important it is to find your tribe? To be with people who you feel truly understand you?
On this episode, Amy and Rebecca open up a little window into their lives and introduce you, dear listener, to their people, including Rebecca's sister from another mister, Daniela Gesundheit, a Latin Jew, musician, one half of the group Snowblink; and two of Amy's three soulmates, Alix Steel, anchor for Bloomberg, white girl from the Upper West Side and Amy's freshman year roommate; and Cindy Hwang Bokser, a Korean-American Mash-Up, founder of Niroma Studio. We also have a sweet tribute to DJ Rekha and Basement Bhangra, the longest running event in NYC nightlife history. Get those shoulders wiggling!
In this episode, we also have The Mash-Up Americans origin story: In other words, the story of how we found each other, and how we found you. Remember: You are our people. Write us! And find us @mashupamerican on all the socials. No kidding, we do this all for you.
DJ Rekha On The Community Behind Basement Bhangra:
Rebecca And Her Daniela:
We Stan For Snowblink, And You Will Too:
Amy And Her Tribe:
Links:
After 20 Years, Basement Bhangra Says Goodbye To NYC
DJ Rekha Gave Desis Our Spot On The Dance Floor
Our Top 10 Posts On Empathy In A Mash-Up World[
Listen to "Finding Our People" and subscribe to our podcast on Apple Podcasts or on your favorite audio app like Stitcher or TuneIn. Or just keep coming right back here.
We're in your ears, yo. Subscribe!
Want to support our podcast? OF COURSE YOU DO. Make your tax-deductible donation now!
Team Mash-Up is the brain trust of smart minds and savvy creators, that builds all the cool stuff you see here.