¡¿Are you ready for the sazón?!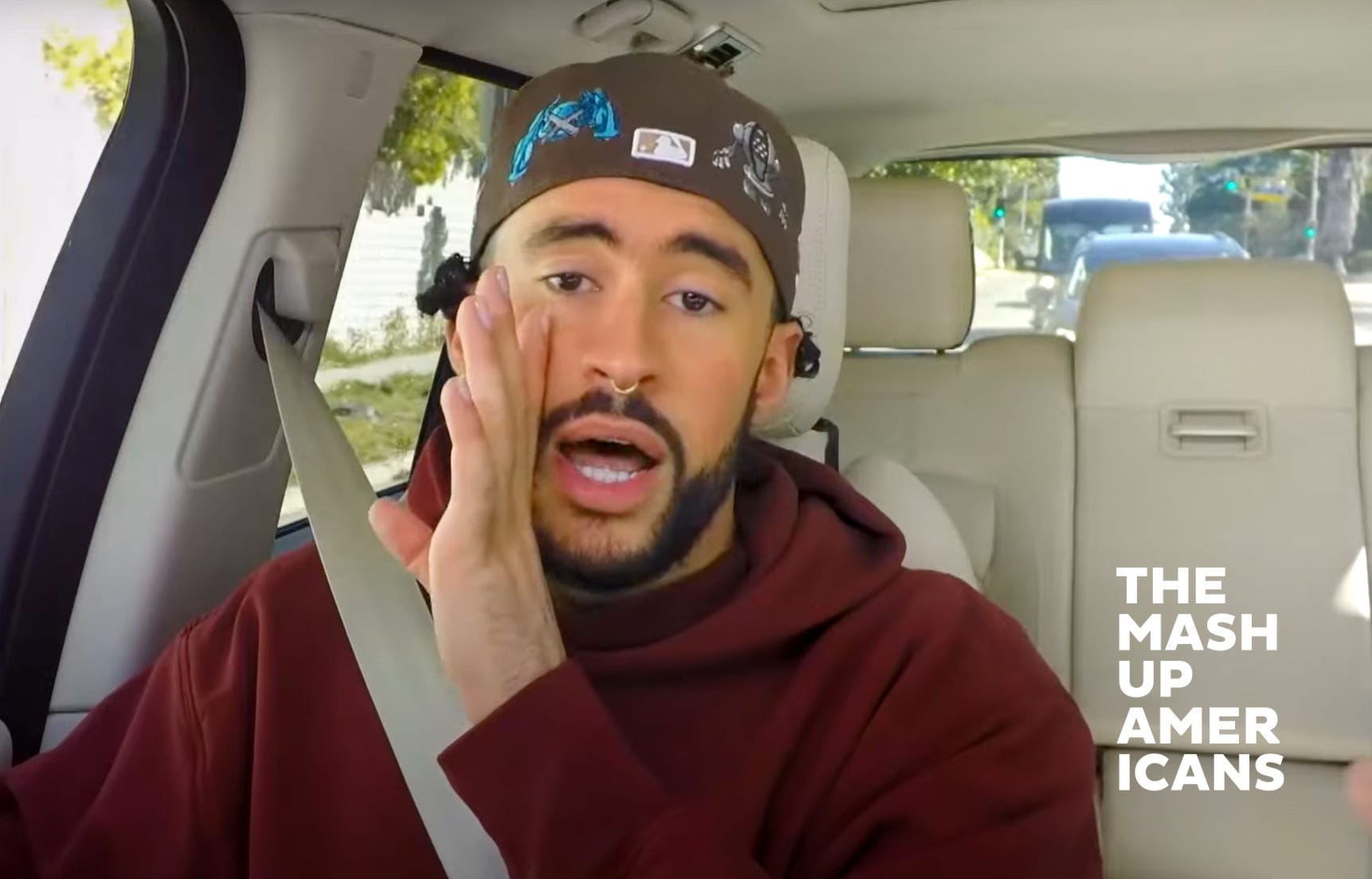 This Week In Mash-Up America
The week of March 18, 2023 was karaoke with the sazon; all the Asian rage; and the grossest visual ever. 
In honor of winter's passing, our Jewish-American Mash-Up Franny Silverman curated stories of how Mash-Ups from a variety of cultural and religious traditions mourn and honor those who have passed, and includes a story of her own. The core shared value: Celebrate life.
And one of the best ways to celebrate life? Grief. We know, we know! Grief, Collected.
Mash-Ups In The News:
Indigenous Artists Tell The Story Of Hawaiian Surfing 
HYPERALLERGIC
Brimming with Native Hawaiian history and language, a new exhibition in Phoenix can also be viewed as a love letter to Kānaka Maoli surfing.

How America Manufactures Poverty
NEW YORK TIMES
It's time to confront our own complicity: You can't have cheap goods and services without the poorly paid, exploited workers who provide them.
National Audubon Society Opts To Keep Enslaver's Name
WASHINGTON POST
The National Audubon Society is the best-known bird conservation organization in the US. Its namesake John James Audubon was also an unabashed enslaver.

Yaeji Lets Loose on Her First Album, 'With a Hammer'
VULTURE
Breaking down language barriers; the unique comfort of animation; the power of smashing things. Electronic musician Yaeji explores the influences and creative processes that led to her latest album.
What To Eat, See, And Do In Appalachia
BON APPETIT
Food-filled road trip guides, odes to dried apples, and recipes that let you cook and eat your way through Appalachia.
She Goes On Wwkward 'Dates' With Celebs. Now She's Flirting With Fame
WASHINGTON POST
Comedian Amelia Dimoldenberg's remarkably + wonderfully awkward interviews in a chicken shop have led to a TV show and book deal. Cringespiration for us all! 
Why Andrew Tate's Gospel Captured A Generation Of Boys
NEW YORK
For most boys online, he is unavoidable. The Andrew Tate wormhole spread with an army of megafans and trained reposters, targeting young men and boys who felt left behind and invisible. Seen by many fans as a role model, he's also currently in jail for suspicion of organized crime, human trafficking, and rape.

Black, Evangelical And Torn
NEW YORK TIMES
What does it mean to be Black and evangelical in America today? Exploring the nuances of that question means understanding the history of Black evangelicals and their growing influence in American politics.
In Philly, Potatoes Taste Like Cinnamon And Coconut
SAVEUR
Irish potatoes: Neither Irish nor potatoes. Regardless, they've helped define St. Patrick's Day in Philadelphia for over a century.
Anonymous is a Mash-Up that needs a safe place to talk about and explore some of their darkest, most difficult, most secret issues. We get it. We're here.