Mash-Up Round-Up: Americans Love Refrigeration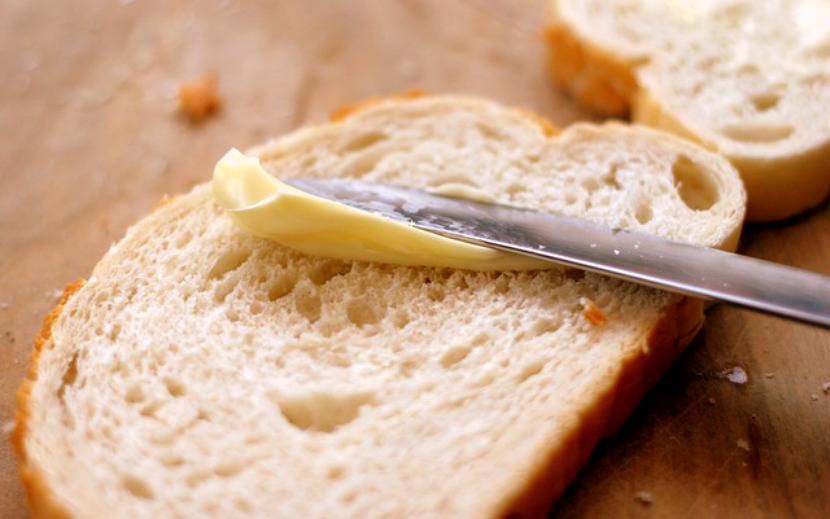 The week of April 22 was staying focused in a garbage-fire news cycle; watching this delicious Bill O'Reilly meltdown video on repeat; and trying to avoid giant icebergs in the water. You know, the uzh.
Nas's Illmatic turned 23 years old this week. Just like us!
Mash-Ups In The News:
Dolly Parton College Course Combines Music, History and Appalachia Pride
The University of Tennessee is offering an honors seminar that explores modern Appalachian history … and the history of our favorite blonde of all time, who is, as she says, "a daughter of the hills." Remember: Don't trust anybody who does their own hair.
via New York Times
Does North Korea Really Have State-Sanctioned Hairstyles?
North Korea may be the most isolated nuclear power in the world, but it's not so isolated that it isn't influenced by that strongest of global soft powers: South Korea. In the capitol of Pyongyang, where most of privileged elite live, North Korean women follow South Korean beauty trends and K-pop and K-drama styles much like the rest of the world. The impoverished countryside, of course, is a different story.
via Yahoo
The Heart Of Whiteness: Ijeoma Oluo Interviews Rachel Dolezal
OK, we swore we would never post another story about Rachel Dolezal, aka the white woman who identifies as Black. But this bananas profile by Nigerian Mash-Up Ijeoma Oluo gets to the heart of Dolezal, and our uncomfortable fascination with her: Her whiteness, and her use of whiteness to steal Blackness.
via The Stranger
List: A Short Description Of Cultural Appropriation For Non-Believers
We. are. crine. In case you ever wondered what cultural appropriation feels like, this is an excellent list.
via McSweeney's
BBQ: America's Most Political Food
Maurice's Piggie Park, a small chain of barbecue restaurants, is a South Carolina institution. Its founder, Maurice Bessinger, put South Carolina's yellow, mustard-based sauce on the map. He was also a white supremacist who fought desegregation in the Supreme Court and raised Confederate flags in all of his restaurants in 2000 the year the S.C. Statehouse (finally) lowered its Confederate flag. But the Piggie Park's political leanings don't make it an outlier in the BBQ business; it makes it an actor in the long history of pork as politics.
via The New Yorker
Don Cheadle is Kendrick Lamar's Kung Fu Kenny
This is just the most delightful interview with one of the best actors of our time talking about learning to rap with Kendrick Lamar.
via Entertainment Weekly
The Royals Break Mental Health Taboos
Cultural taboos are among the most dangerous obstacles to mental health. In Britain, Princes Harry and William and Kate Middleton launched Heads Together, a campaign to end stigma and change the conversation around mental health. Harry even opened up about his struggles after refusing to grieve his mother. It's so brave and extraordinary.
via Time
The Real Reason Black Kids Benefit From Black Teachers
"The fact that my skin color matches that of my students doesn't give me any superpowers as an educator. But it does give me the ability to see them in a way that's untarnished by the stereotypes, biases and cultural disconnects that fuel inequality and injustice — like the outlook that made Trayvon Martin, carrying Skittles, appear dangerously suspicious to the man who took his life."
via New York Times
How Long Can Butter Be Out Of The Fridge?
Turns out, Americans are just a bunch of refrigeration addicts. Refrigerate eggs? Don't bother. Frustrated by trying to spread cold butter? Never again. Experts say butter can be left out on your counter for two weeks. TWO WEEKS.
via Extra Crispy
From The Archives: Who Counts As a Woman Of Color?
Getting outside the Black-white binary of discussions of race in America is a priority for Mash-Up HQ. This essay explores who, outside that binary, counts as a person of color? How does internalized racism play into how we identify as POC or non-POC? How do we break away from the monolithic treatment of race and start to see nuance?
via NPR
INSPO OF THE WEEK
Essence Unveils List of 100 Woke Women
These women define badassery. Some Mash-Up favorites find their way to this list, including blogger Luvvie Ajayi, Congresswoman Auntie Maxine Waters, and the journalist April D. Ryan. Stay woke, fam.
via Essence
Team Mash-Up is the brain trust of smart minds and savvy creators, that builds all the cool stuff you see here.