Mash-Up Round-Up: Doctors Know Best + Food of Mumbai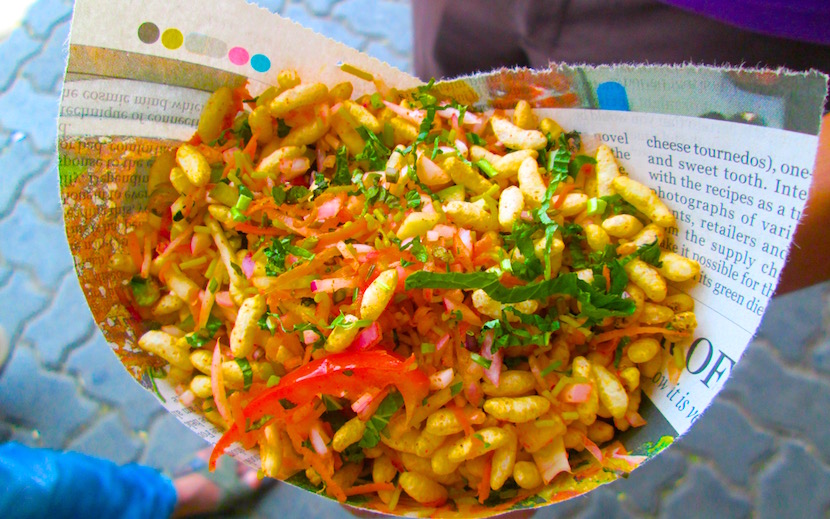 The week of November 17, 2018 was finding out George Clooney uses surveillance drones to watch for war crimes; Iceland walks back its threat on Hawaiian pizza; and have you read Heavy yet? Rest In Power, Stan Lee. You always spoke the truth.
BTW, are you into cats? You're on the internet, of course you're into cats. Have we got the show for you!
Also, we're off next week! Happy Thanksgiving, erryone. 
Mash-Ups In The News:
I Love America. That's Why I Have To Tell The Truth About It
"Love it or leave it." Should we be expected to only view our countries through rose-colored glasses? Mash-Ups like Viet Thanh Nguyen know that no country is beyond criticism, and loving your country means speaking the truth of all its beauty and brutality.
via Time
Woolsey Fire Destroys The Jewish Camps That Gave Life To The Chicano Movement
After joining the Wilshire Boulevard Temple in 1949, Rabbi Alfred Wolf immediately started a camping program for children— a place that would be "the antithesis of the Nazi Germany he had escaped" for all children of LA's increasingly diverse communities. This week, the incredible Camp Hilltop was destroyed by the Woolsey fire, but their story is far from over.
Meanwhile, Kim and Kanye saved their mansion from the Woolsey fire by hiring their own firefighters. Okay.
via Los Angeles Times
Indigenous Women Kept From Seeing Their Newborn Babies Until Agreeing to Sterilization
This hideous human rights violation is being addressed through a class-action lawsuit by at least 60 Indigenous women, who were told "that they could not leave until their tubes were tied, cut or cauterized" and that "they could not see their baby until they agreed." This is real, this has been happening for decades, and this is happening now.
via CBC
Jason Mantzoukas Is Ready For His Leading-Man Moment
You know him from all your favorite shows, but now your favorite crazy scumbag Jason Mantzoukas will be finding his own place in the spotlight. In a Hollywood of typecasting, he knows how challenging it can be when your "type" doesn't exist.
via GQ
Meet The Native American Woman Who Beat The Sponsor Of North Dakota's ID Law
After an unprecedented turn out by the Native American tribes of North Dakota, Ruth Buffalo became the first Native American Democratic woman elected to the North Dakota Legislature, unseating the writer of a voter ID law targeting Native Americans. There's no revenge sweeter than using your vote.
via New York Times
The Haunting Of 657 Boulevard In Westfield, NJ
This family bought their dream house in 2014, and as though their lives were a Netflix horror mystery series, they began receiving the beyond creepy letters ominously signed, "The Watcher." Was it former housekeepers? Bitter neighbors? Keanu Reeves? The family themselves? This heartbreaking story is suburbia at its least compassionate, most resentful, and all around toxic.
via The Cut
A History Of Mumbai In 11 Dishes 
Mumbai is a city of migrants, and none of its most iconic dishes can be separated from the mash-up of cultures that created them. From Portuguese fugeas, Chinese Chindian, Irani cafes, and everything in between and beyond, you can taste Mumbai's mashy history in every bite.
via Roads and Kingdoms
This Doctor Shut Down Ann Coulter So Hard, Someone Needs To Call An Ambulance
The NRA tweeted that anti-gun doctors should "stay in their lane," but as pointed out by the people who weekly remove bullets from bodies:"This isn't just my lane. It's my fucking highway."
Under the misguided idea that people wanted her opinion, Ann Coulter chimed in and was promptly put in her place.
via Bored Panda
Team Mash-Up is the brain trust of smart minds and savvy creators, that builds all the cool stuff you see here.