Mash-Up Round-Up: Mashy Rom-Coms + Kelly Marie Tran Fights Back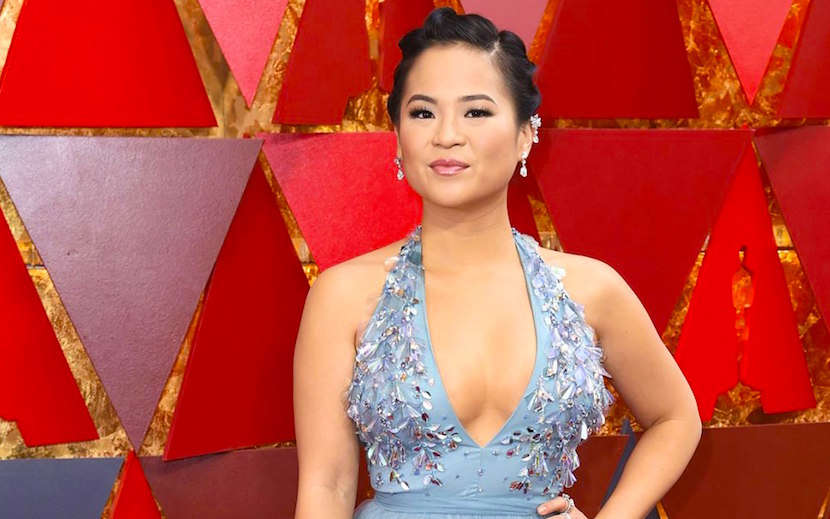 The week of August 25 was becoming obsessed with a teen rom-com with a mashy vibe (seriously, please watch); thinking about you guys: and John Cho and Alan Yang are making a movie together. SWOON.
We're taking next week off from the newsletter, fam! We hope you have a wonderful Labor Day in which you celebrate our labor heroes and hope you do no labor.
Am I even Korean anymore if there's no one left in my life to call and ask which brand of seaweed we used to buy?
H Mart is a supermarket chain that specializes in Asian food, an escape from the "ethnic" aisle of Whole Foods. For Michelle Zauner, aka Japanese Breakfast, it was where she could still find her mother, eating seafood noodles in the food court, years after her passing.
via New Yorker
Everywhere And Nowhere: What It's Really Like To Be Black And Work In Fashion.
This season, 16 magazine covers feature Black women, but there have never been more than a couple Black editors-in-chief of any major U.S. magazines. The fashion industry may be appearing to shift, but Lindsay Peoples Wagner surveyed more than 100 Black executives, stylists, celebrities, models, and more, to hear how things really are.
via New York Magazine
The Fractured Politics Of A Browning America
In 2045, non-Hispanic whites will no longer be a majority and foreign-born residents will make up a record share of the population. In other words, the US is getting more and more diverse — and this is changing how our country thinks, feels, and most importantly, votes. But while many Mash-Ups celebrate the shift, it's actually making many communities more conservative.
via Vox
In South Korea, Families Await Reunions With Northern Relatives With Longing and Trepidation
Families have been divided between North and South Korea for decades, and this reunion program brings them back together for a single day. But even if you're lucky enough to be chosen from the 130,000 applicants, you might hardly recognize your relatives when you're reunited.
via Washington Post
From Maruchan and Nissin instant noodles to the lines outside of Momofuku, ramen has become an ultimate mash-up cuisine. We're talking Italian ramen, Jewish ramen, ramen tacos. Ramen is a staple of the American foodscape and an expression of identity and culture.
via New Yorker
A History Of Mexico City In 10 Dishes
From huarache toluqueños to yukgaejang, Mexico City has a mash-up history that is written in its food, with each taco stand and immigrant enclave telling a different chapter of its vibrant story.
via Roads and Kingdoms
It's one of the boldest art-crime conspiracies in history, and theOcean's 8 spinoff sequel we need immediately. Chinese art and antiques have been vanishing from the glass cabinets of European palaces and museums, and most of these objects have a shared history: They were looted by foreign armies. Is it stealing or reclaiming? A heist or a recovery?
via GQ
The Letter That Convinced Coldplay To Allow "Yellow" In "Crazy Rich Asians"
Yellow…it's always had a negative connotation in my life. That is, until I heard your song.
Coldplay first turned down the request for the song to be featured in the film, but director Jon Chu knew how to convince them. Long story short, we now can all listen and enjoy (and cry to) the movie'sChinese-language cover of the tune.
via Hollywood Reporter
Lenny Kravitz On Race, 'Raise Vibration' And Duetting With Aretha Franklin
Kravitz's music was an unprecedented mash-up of rock, soul, funk and folk — and now, 30 years since his debut, hear him talk in-depth about growing up biracial; what he learns from his daughter, Zoe Kravitz; and sharing stage with Aretha Franklin.
via NPR
Kelly Marie Tran: I Won't Be Marginalized By Online Harassment
You might know me as Kelly.
I am the first woman of color to have a leading role in a "Star Wars" movie.
I am the first Asian woman to appear on the cover of Vanity Fair.
My real name is Loan. And I am just getting started.
Cue mic drop and our uncontrollable sobbing.
via New York Times
Team Mash-Up is the brain trust of smart minds and savvy creators, that builds all the cool stuff you see here.