Mash-Up Round-Up: Nobody Wants to Date GOP Boys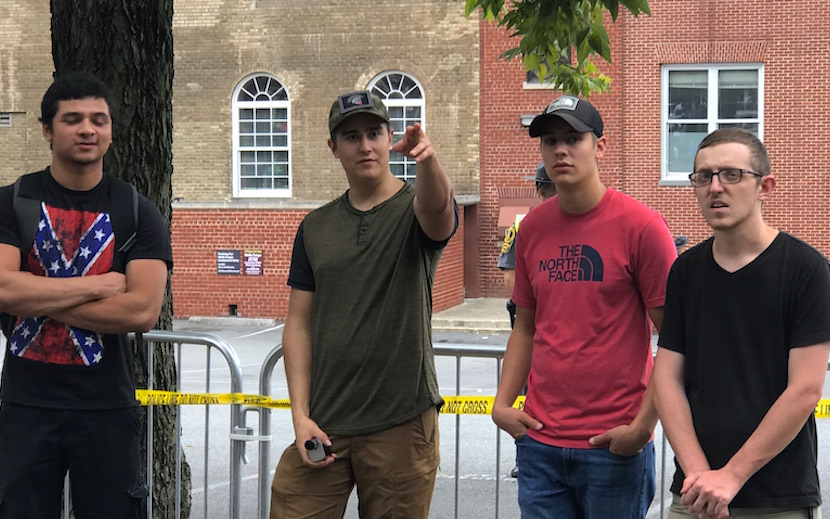 The week of March 10, 2018 was learning about Guy Fieri's Corn Nuts; pre-ordering all of the Chloe Kim Barbies; and LOLing at these dudes whining about not being able to find dates in D.C. Ain't nobody gonna swipe right on that.
It's the 50th anniversary of "Mister Rogers' Neighborhood" today. Thank you for showing us the strength in kindness.
Explainer: The Inclusion Rider
We can all do our part. Frances McDormand brought the house down with her speech honoring women nominees at the Oscars, and had some people scratching their heads at her mention of an inclusion rider. What's an inclusion rider? It's a provision added to actors' contracts to ensure that "in small and supporting roles, characters reflect the world we live in." Brings a new meaning to lights, camera, ACTION.
via Vanity Fair
Merriam-Webster Adds "Dumpster Fire" To The Dictionary
Dumpster fire (noun, US informal): "an utterly calamitous or mismanaged situation or occurrence: disaster."
It's one of our most used phrases these days! Learn all about the mash-up that is the English language with Webster's own Kory Stamper, who taught us that our words are weird, and our language is ever-changing.
via NPR
10 Years After "The Wire" Changed Television
David Simon's "The Wire" was a "Greek tragedy for the new millennium," and still holds up as one of the greatest shows in TV history. "The Wire" kept things real, with characters, stories, and a world that held no punches, and did more than entertain us.
via The Guardian
Meet The Mexican Janitor Who Created Hot Cheetos
This year we've had our Tonya Harding and Churchill biopics, but now it's time for someone who really matters — namely, Richard Montañez, the creator of the Flamin' Hot Cheeto! From finding inspiration in Mexican street corn to having his own executive office, Montañez is the true American Dream.
via Remezcla
Hi Hi Good Morning Hi I Love You It's Me: The World Of WhatsApp
You love your cousins — even the ones you probably wouldn't recognize if you passed them on the street. But there's one part of Cousin Culture we could live without: Those family WhatsApp group chats. "Gm's," e-cards, sparkly GIFS, and convos that go nowhere — WhatsApp brings our beautiful, global, extended family to the palm of our hands, but good lord at what cost?
via New York Times
Rethinking Work-Life Balance for Women of Color
We are in a moment of reckoning as we challenge so many assumptions about women's roles and about the hours of unpaid labor that all women do every single day. And with that, it's a critical to realize that as white women climb the work ladders, Black, Hispanic and Asian American women are often making that possible by covering the "life" part.
via Slate
Six Teenagers Are Running For Governor In Kansas
They're barely old enough to vote and they need to get home in time for curfew, but thanks to Kansas's lack of gubernatorial age requirements, these teens are running for their state's governor. The "Old Man Principles" aren't working, so maybe it's time for the "Young" Party to step in. If America wants to put inexperienced outsiders in office, they should at least believe in something the way these kids do.
via Washington Post
JR Hosts Giant Picnic At U.S.-Mexico Border
A huge dining table was built across both sides of the US-Mexico border with the "eyes of a dreamer" painted on the top by the artist JR. People from both sides came together to enjoy a "giant picnic," sharing food, sunshine, and company. With White House demands for tougher border security and immigration enforcement, this gathering is a reminder of what borders should look like.
via CNN
Team Mash-Up is the brain trust of smart minds and savvy creators, that builds all the cool stuff you see here.