Mash-Up Round-Up: Smithers is Gay!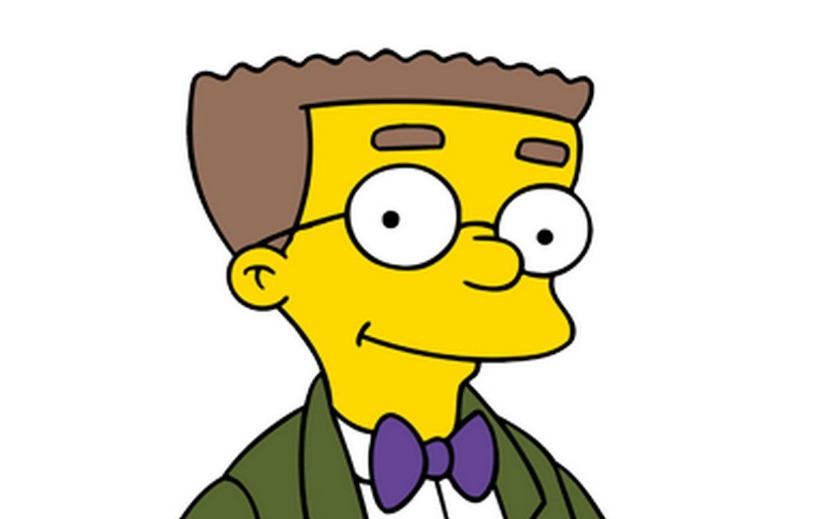 The week of April 9, 2016 was mutton busting; feeling crazy inspired by this 9-year-old future Pulitzer winner; feeling just plain crazy over the Snap Pack; and obsessing over new Kpop sensation Pinky Cheeks. This is not your dad's gangnam style.
The Boss is being a bawse. Yes!
Oh, and definitely sorry not sorry for this Bollywood-Bieber mash-up.
Mash-Ups in the News:
Well, here's one good thing about the Panama Papers: We're all in it together. Look! Everybody's corrupt! The things that unite us are far more than … you get the point. Also, journalism is important.
via Vox
So much to unpack here in the land of Rioja, Manchego and Siestas. Napping is on the decline, though 38% of Spaniards are taking a nap any given day. But get this: 34% of Americans take a nap every day! At Mash-Up HQ we feel very relieved to finally see ourselves reflected in an important study.
via El Pais
The wonderful Danish-Icelandic artist Olafur Eliasson is known for working with light and color. He's now working on a project with refugees in Vienna to create light sculptures, and it reminds us of the critical role art plays for, well, humanity.
via Hyperallergic
Smithers is gay! Somehow this makes all the sense in the world. And the Simpsons writer who penned the episode was inspired by his gay son. Try not to cry!
via Rolling Stone
Please read this incredibly powerful story of the Filipina women leaving their families to care for ours. The risks people take to create better lives are astounding, devastating and inspiring.
via New Yorker
For many years baseball was seen as one of the critical frontiers for crushing racial barriers. In the past twenty years, that has drastically changed. Remember when everyone insisted on calling Roberto Clemente "Bobby"?
via NY Times
The tagline: "Would it kill you to try something new?" Move over Streits, there's a new kid in town.
via Forward
We love Rick Bayless' Tomatillo Salsa like what and we are really interested in exploring the blurry line between cultural appreciation and cultural appropriation. But. Rick. Calling people racist for questioning some of your expertise on all things Mexican? Eep. Alsothis poem from the New Yorker. No thanks.
via WNYC
We're always wondering how Sweden does what they do. So who we gonna call? Sweden. Seriously, the country set up a phone number: +46 771 793 336. You can ask them about Arabic overtaking Finnish as the second most spoken language in Sweden.
via Quartz
Team Mash-Up is the brain trust of smart minds and savvy creators, that builds all the cool stuff you see here.