Ginger, aka Viagra Of The Olden Days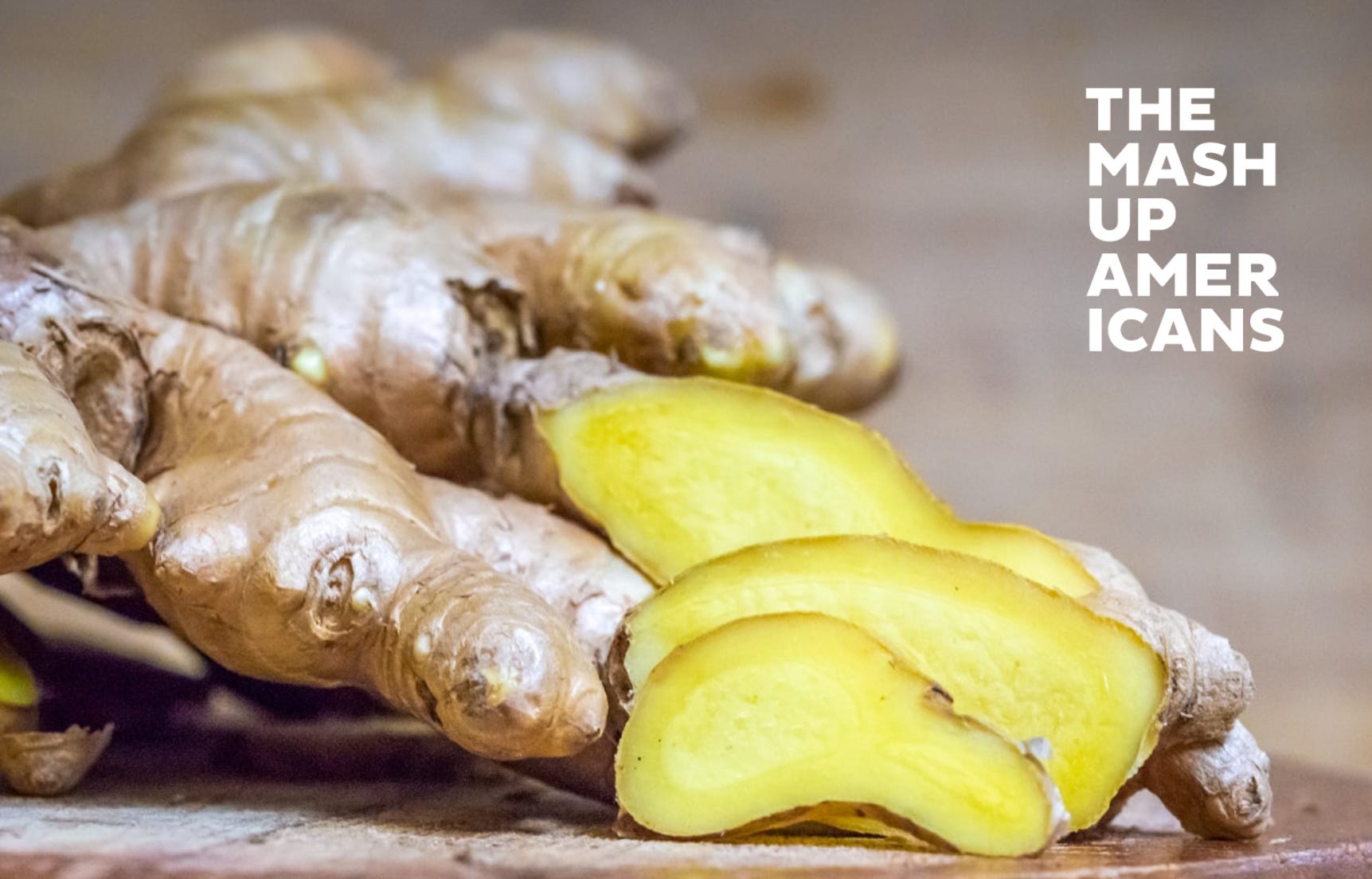 This Week In Mash-Up America
The week of July 22, 2023 was this dummy. Seriously, we can't stop thinking about him. 
Podcast Ep 41: Ginger Is The Viagra Of The Olden Days
In our mash-up families — all families? — food is love. Food is also medicine, an expression of joy, an expression of identity, and, it turns out! A sexual booster. Joan Nathan, the world's foremost expert on Jewish food, chats with Amy and Rebecca about herbal viagra, pho as a substitute for chicken noodle soup, and why all food is a mash-up.
Mash-Ups In The News:
The Problem With National Dishes
SAVEUR
We're fact checking the fakelore and stories behind our favorite "national dishes," from Italian pizza Margherita to Mexican mole and Japanese curry. As always, the reality is so much more mashy.
How A Vast Demographic Shift Will Reshape The World
NEW YORK TIMES
For decades, the large working-age populations of the United States, Europe, and China have helped drive massive economic growth. But these countries are about to get older than they've ever been.
The Club Where Queer Asian Americans No Longer Feel Like 'Black Sheep'
LOS ANGELES TIMES
"Finding places like GAMeBoi, where being queer and Asian does co-exist…It's not like a 1,000-year-old Korean cultural ritual, but I could create a new ritual."
Michelle Buteau Wants To Flip The Script
HARPER'S BAZAAR
Moving from the quirky best friend to the heroine of her own story, Michelle Buteau talks about changing how plus-size Black women are portrayed, working in journalism before stand-up, and her new show Survival of the Thickest.
Texas Troopers Told To Push Children Into Rio Grande, Deny Water To Migrants
HOUSTON CHRONICLE
Texas has strung miles of razor wire and deployed a wall of buoys in the Rio Grande. Officers working for Gov. Greg Abbott have been ordered to push small children and nursing babies back into the Rio Grande. They have been told not to give water to asylum seekers, even in extreme heat. It's unfathomable inhumanity.
'Boys Love' Genre Finds New Audiences In South Korea 
CNN
Boys' Love (BL for short) puts on screen something rarely seen in South Korean media: same-sex romance. As its popularity grows in South Korea and other countries, so does the genre's revolutionary potential.
How "Reading Rainbow" Became An American Classic
LOS ANGELES TIMES
It's the 40th Anniversary of Levar Burton's Reading Rainbow, and we're remembering its origin story, its 155 episodes, and its legacy of teaching children to read and explore with open eyes.
The Sandwich Southerners Wait For All Year
NEW YORK TIMES
It's tomato season. 
What It's Like To Eat At Restaurants When You're Blind
EATER
From the limitations of Braille menus (think of the Cheesecake Factory menu!) and poorly designed websites to the treatment by wait staff — hear and learn about the experience of dining out when you're blind.
How PinkyDoll Mesmerized The Internet With 'Ice Cream So Good'
NEW YORK TIMES
Her streams can last hours, with smooth, repetitive movements and canned phrases going nonstop as gifts of cartoon roses and ice cream cones pour in. She makes thousands of dollars a video.
How Social Media Is Contributing To A Mental Health Crisis In Youths
WASHINGTON POST
We have a social media addiction problem, and earlier this year the Surgeon General issued a public warning: Social media poses a risk to the mental health and well-being of children and adolescents.
Team Mash-Up is the brain trust of smart minds and savvy creators, that builds all the cool stuff you see here.