Mash-Up Round-Up: White People Don't Use White Emojis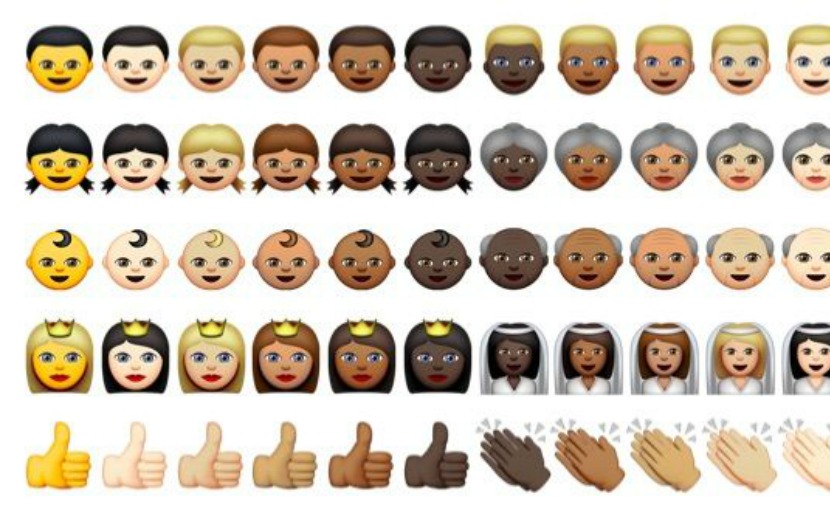 The week of May 14, 2016 was snappin' with Pimpin4Paradise786; drinking America Lite; and reading up on how to explain mansplaining. Also, for our Caribbean Mashies! Werk werk werk werk werk!
Mash-Ups in the News:
Take a picture of your latte art from above on a rough-hewn table and you've nailed the "austere, homespun-yet-elegant aesthetic" which is all around us. This aesthetic was shaped by a group of female Mormon bloggers and was perfected by the lifestyle magazine Kinfolk (founder: ex-Mormon!). For our aesthetic we request a little more color.
via Racked
Lhakpa Sherpa has summited Everest six times and is now in Nepal for her seventh attempt. She is rarely mentioned in the press and now she lives as a housekeeper in Connecticut, having survived an abusive relationship with another Everest climber. Also, she brings copies of O Magazine to the summit because she loves Oprah. Guys. Connecticut!
via Outside
Use "Maple Match" to find your Canadian soulmate and have the option of dual citizenship. Very strategic. Can we swipe right on Trudeau?
via NBC
We know that a lot of Mash-Ups struggle with this decision. You can dive into the science — health benefits here, other downsides there — with each study saying the opposite of the other. But ultimately, the decision to circumcise or not is a personal choice rooted in family, tradition, and sometimes faith.
via NY Times
Yes, ATCQ is our favorite band. Ever. [Please see headline of this week's podcast], And we love surprises. So, yes, the incredible story of Jarobi becoming a classically trained chef got us in all the right places.
via FirstWeFeast
A non-English speaking Korean adoptee arrives in the Midwest and his very well-meaning adoptive mother feeds him bland oatmeal for breakfast for 6 months straight because she thinks it will help the transition. And then he learns English. And he's like: ANYTHING ELSE.
via Washington Post
Watching the news these days can make you feel a bit schizophrenic. On the one hand there's this horrific hateful speech in the Presidential primaries and, on the other hand, our federal government is standing up for the rights of transgender Americans and making us immensely proud to be human. This week Attorney General Loretta Lynch moved us to tears. Thank you for seeing us.
via Slate
How do we make sure that the medical issues facing people of color are researched? It turns out so many illnesses are not addressed because of a lack of diversity in the labs and institutions and sources of funding that make scientific breakthroughs possible.
via Buzzfeed
Ack! The story behind the real life "The Americans" is crazy. These kids thought they were just Canadian-Americans whose parents travelled a lot. Then one day the FBI came and took their KGB parents away and now they all live in Russia with different names. Can you even imagine?
via The Guardian
Americans don't use the light-skinned emojis but then they also don't use the darkest-skinned emojis and there's all this interesting social etiquette as to why and why would people care.
via The Atlantic
Team Mash-Up is the brain trust of smart minds and savvy creators, that builds all the cool stuff you see here.