Mash-Up Round-Up: Wu-Tang Lipstick + 165 Tons Of Kimchi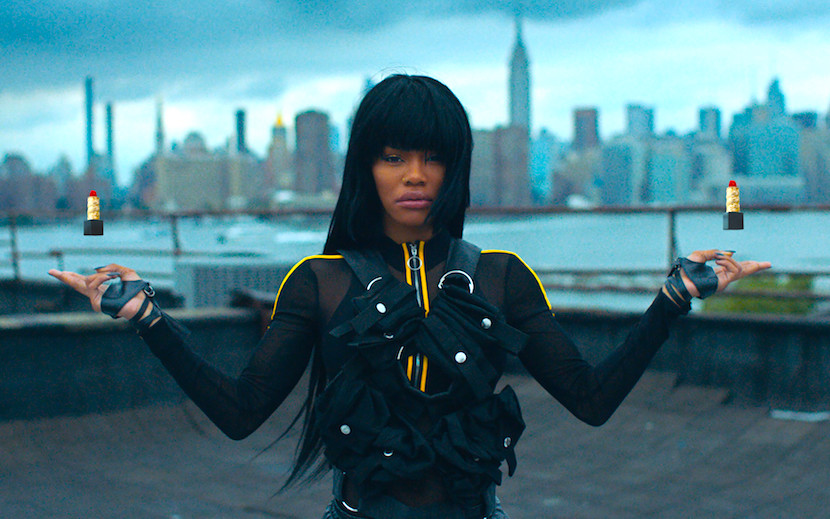 The week of November 10, 2018 was this reminder that vaccines cause adults; but that getting older does not always mean getting wiser; and reminiscing about the days when Perez Hilton mattered. Bye Felicia!!
Also, we bought all the lipstick. Wu-Tang is for beating your face, it turns out.
Ten-year-old Jasmine, six-year-old Irvin, three-year-old Alexander — these are three of the 2,300 children traveling with the "migrant caravan" in desperate need of help and basic human decency being met by 5,000 troops and armed U.S. civilians.
via Reuters
Why Do Asian-Americans Remain Largely Unseen In Film And Television?
What if "The Graduate" was about Mrs. Kwan, not Mrs. Robinson? What if "The Breakfast Club" had an all-Asian cast? Asian Americans are #thriving in all other arts except in spaces where their faces are most visible. We want to understand the bamboo ceiling of Hollywood.#SeeAsAmStar
via New York Times
How The Seal Beach Community Is Helping This Donut Shop Owner Spend Time With Ailing Wife
When half of a donut-selling-duo was noticed missing, these donut-eating-regulars didn't hesitate to get the owner back to his wife as early as possible each day in the most wonderful way.
via OC Register
UN Report: San Francisco's 'Cruel And Inhuman' Homelessness Crisis Is A Human Rights Violation
The harrowing conditions of the Bay Area's homeless is grouping San Fran with some of the poorest neighborhoods in the world. Affordable housing, access to water, and other basic necessities are human rights,especially in a city with ahem, over 70 different billionaires.
via Business Insider
Brown Pointe Shoes Arrive, 200 Years After White Ones
Ballet dancers of color have been painting their pointe shoes for their entire careers, and fighting to wear brown tights instead of the ill-matched pink. Ballet may love tradition, but we love shaking (and mashing) those traditions up.
via New York Times
165 Tons Of Kimchi Will Be Made At Annual Seoul Festival
More than 2,000 people are gathering in Seoul to make enough kimchi for the whole city (as though there's ever enough). Kimchi and collective kimchi-making goes back centuries, and this festival is bringing that tradition back for all generations.
via Business Insider
That Raccoon Rooting Through Your Trash Could Be A Big Star In Seoul
Three dozen raccoon cafes are now open in SK for the masked creatures to scamper around in raccoon luxury, while back in the U.S. they're dumpster diving and stealing from cats. They're our long-fingered trash pandas, but South Korea is embracing the wild weirdos as their newest trendy pet.
via Wall Street Journal
A night Of Firsts: The Candidates Who Made History In The 2018 Midterms
Don't make any mistake about it, the events from this week's election were a HUGE WIN. We've got record numbers of candidates who are diversifying American politics, the youngest woman elected to Congress, our first Muslim and Native American congresswomen, the first openly gay man elected governor — this wasn't just an election of firsts, it's an election of the best.
via The Guardian
Team Mash-Up is the brain trust of smart minds and savvy creators, that builds all the cool stuff you see here.