Mash-Up Round-Up: Sushi Grass + Lagos Fashion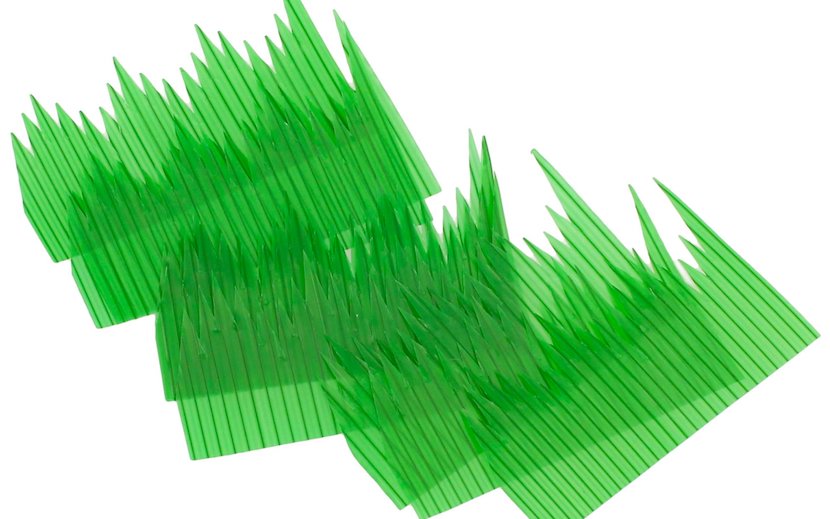 The week of December 8, 2018 was self medicating with ramyun and cheese; dreaming of mashy tacos; and shopping for Russian cake. We were hungry, ok?
The Plastic Grass Thing In Your Sushi Container Is Doing An Important Job
You've wondered what it's for, and you've probably wondered if it's edible (hint: it's not), but those little plastic grass things in your grocery store have a rich history, an intricate art practice, and a very very important purpose.
via New York Times
Gen Z Is Coming To Your Office
They're ouR mashiest generation yet, and they came of age during recessions, terror threats, and the ubiquitous presence of tech and social media. Gen Z is growing up, and we're gonna protect and support these cautious, anxious, and pragmatic young adults as best we can.
Meanwhile: Post Malone or Tony Orlando? See whether you fall on the Millennial or Baby Boomer side of pop culture references.
via Wall Street Journal
Everyone's Ready To Watch Greta Lee
You might not know her now, but you will. Greta Lee with Jason Kim is writing and developing KTown for HBO, a dark comedy about the kingpins of L.A.'s Koreatown and (if picked up) it will be the first cable show ever centered on Asian Americans. From using a "horrible Vietnamese accent" in college theatre to making AsAm Hollywood history, Greta Lee knows the pressure of being seen.
via The Cut
What It Means To Dress In Lagos
In Nigeria's largest city, these bright and innovative style trailblazers refuse to apologize for their appearance. "When I die, I want people to say I did what I wanted to, not because they wanted me to."
via New York Times
"Without laying a single brick, we've already built a wall."Demonized by the White House and the media, the men, women and children who fled their countries to stay alive are treated like criminals for legally asking our country for compassion. The United States is more than turning its back to those in need — it's sending out battalions.
via Jacobin
Trevor Noah Chats With His Grandma About Apartheid
Wondering where Trevor Noah got his sense of humor? Definitely his grandma. Watch as Trevor returns returns to his old neighborhood — Soweto — in Johannesburg , where he couldn't leave the house because his existence alone was a crime. We get a tour of his childhood home and meet 91-year-old Gogo, AKA the only person we care about now.
via The Daily Show
The Story Of Newborn Babies In Iowa Shows How Immigration Crackdowns Hurt Americans, Too
In 2008, babies born to Latina mothers in Iowa were entering the world smaller than they should have been. That same year? ICE launched one of the largest worksite immigration raids in American history. Even though these Latina mothers were U.S. citizens, the raid produced a stress response owing to their identity alone, once again showing the effect of discrimination on people's health.
via QZ
The Cast Of Black Panther Prove Wakanda Really Is Forever, Introduce The Black Panther Scholarship
At the Hollywood Reporter's 2018 Women in Entertainment gala, Chadwick Boseman, Lupita Nyong'o and Danai Gurira awarded The Black Panther Scholarship to 17-year-old Kalis Coleman with a $250,000 full-ride to Loyola Marymount University:
"We know that if we want to live in a world that looks more like Wakanda, the first step is you invest in women and girls."
via Grapevine
Team Mash-Up is the brain trust of smart minds and savvy creators, that builds all the cool stuff you see here.